The indoor mapping is part of Nokia's "Destination Maps" map data product, which was introduced in early 2011, and was made available in Nokia Maps last year. Typically the indoor mapping is used to show the location of retail outlets insides shopping centres (malls), but airports, and transit hubs are also covered. Last summer Nokia said that more than 4,600 venues were covered by indoor maps, a number that will have grown considerably in the intervening time.
In Nokia Maps the indoors mapping is indicated by a small blue building icon. Tapping anywhere on a supported venue will highlight the indoor mapping for that venue, and, where available, show controls to switch which floor level of the venue is shown. Zooming in on the map will show additional "directory" detail. In this case of the MWC mapping the name of the company exhibiting at a given stand is shown, but more normally this would be a shop or restaurant name.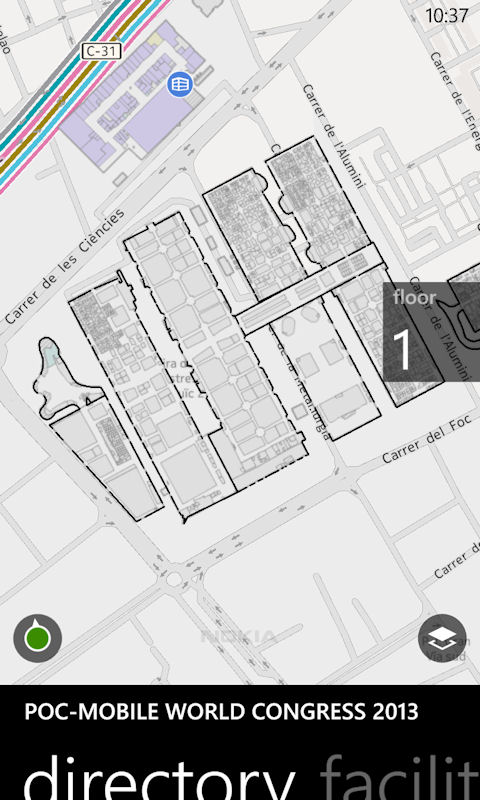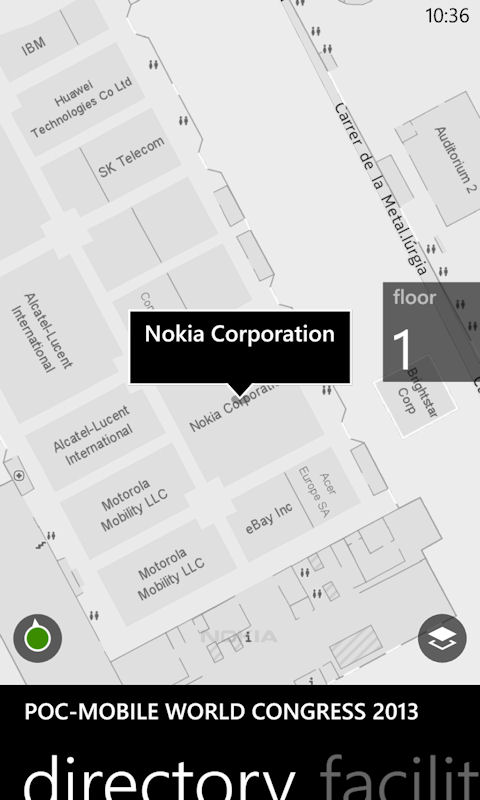 A text list (directory) of the places shown on the indoor mapping is also available. In Nokia Maps this can be accessed by tapping on the bottom of the screen. The directory listing can be refined by filtering by category, or searching (e.g. for a company name). Each entry in the directory (stand at MWC) gets its own place page, and, as with other Nokia Maps place pages, this can be shared with others, or pinned to your start screen for quick access.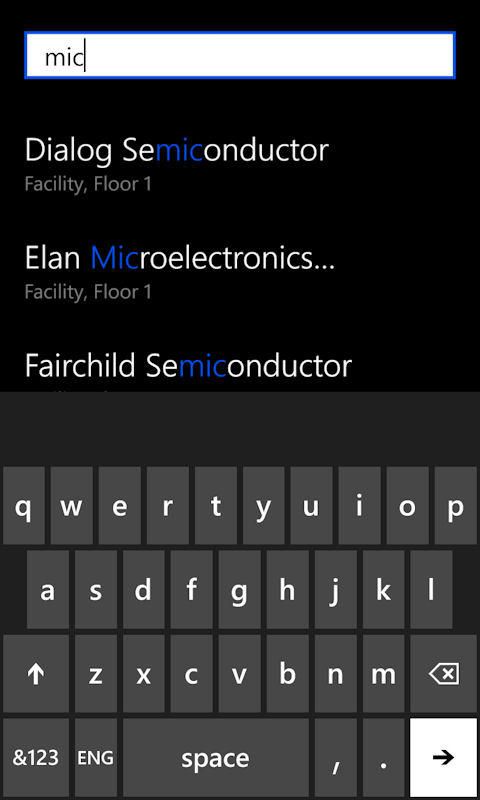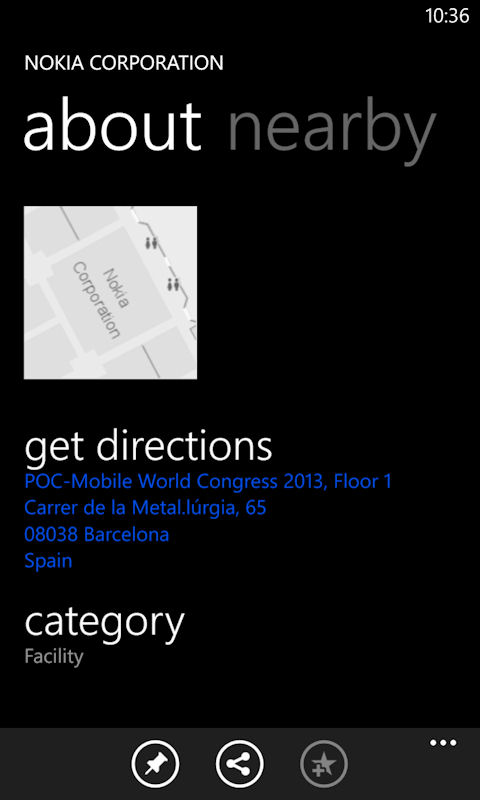 There's also a facilities list, which shows the location of various amenities on the maps (e.g. toilets, ATM, first aid station). For MWC, this should ensure delegates dashing between meetings or seminars can plot an optimum path should they need to take a bathroom break along the way.