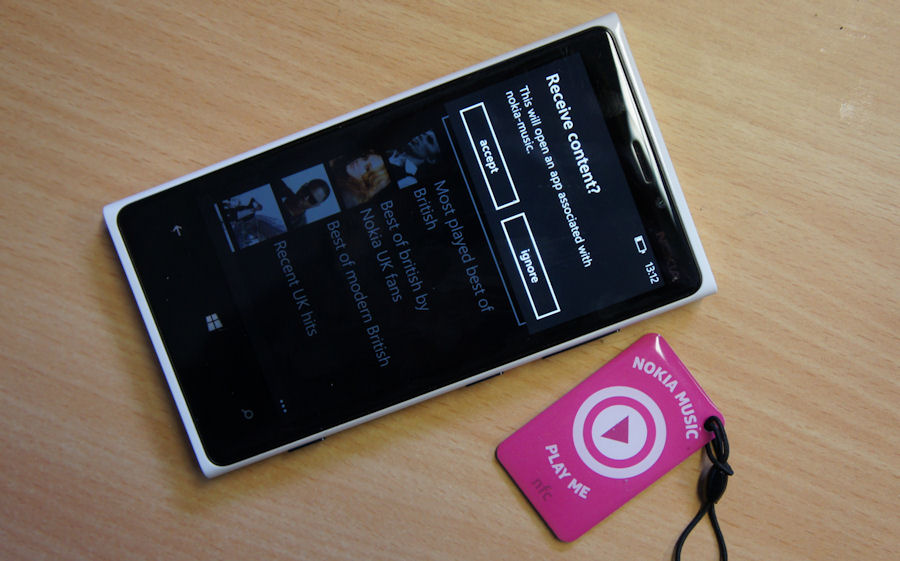 So how can you create these tags yourself? Well, it is possible to write them using one of the existing NFC writing app for Windows Phone, such as Nfc Interactor, but by far and away the easiest option is to use Steve Robbin's Mix NFC Tag Writer app, which does most of the hard work for you (i.e. working out the data and mix identifiers to use).
The Mix NFC Tag Writer app lets you write links for Nokia's pre-defined mixes, or for custom mixes. For the pre-defined mixes you select the mix category (e.g. Charts) and the mix you want to link to (e.g. UK singles chart). For custom mixes you will need to specify between one and three artists (e.g. Lordi, The Smiths, and The Muppets) that will be used to seed (generate) the mix. In both cases the app uses the Nokia Music APIs to pull the necessary information from Nokia's server.
Once you have selected, or created, the Nokia Music Mix you want to write to an NFC tag you simply tap the publish button and hold the tag up to the back of the phone (or wherever the NFC aerial is located). The app will let you known when the link has been sucessfully written to the NFC tag.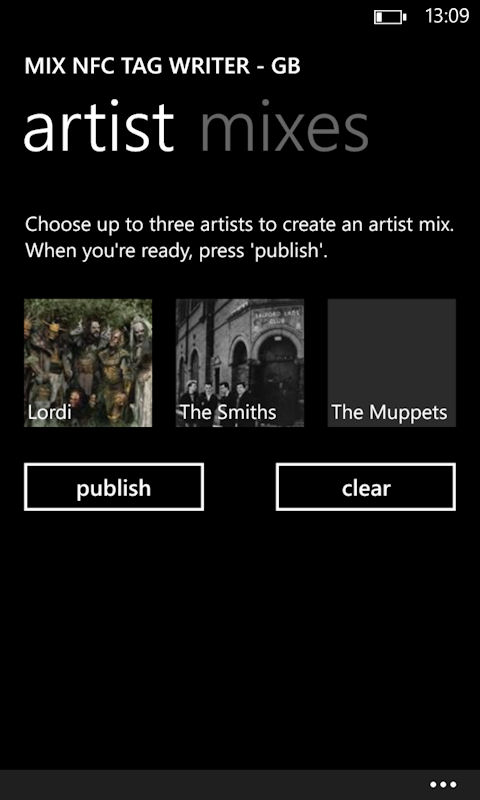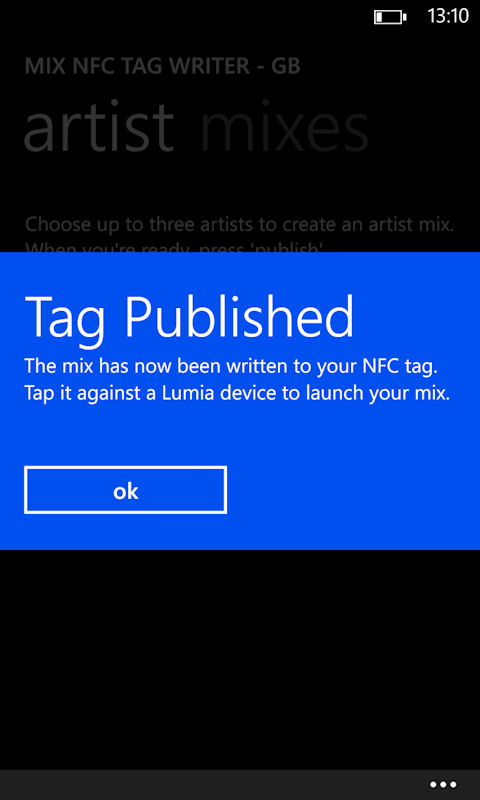 Mix NFC Tag Writer can be downloaded from the Windows Phone Store for free. In order to use the app you'll need some writeable NFC tags, which can be purchased from various online reatilers, including Amazon. You can expect to pay about £1 per tag when buying in small quantities.