All the games provide a limited number of letters from which to spell your guess and offer various hints or cheats (e.g. remove letters, show first letter), which generally have some cost (e.g. in coins). Some of the games have ways of buying or obtaining more coins, but in other you'll have to be patient or keep guessing.
The game style is somewhat reminiscent of Zynga's Draw Something, but you're guessing against a pre-defined set of pictures, rather than a human opponent. As a result the games don't have the same social appeal as Draw Something, but are still a fun way to wile away a few minutes.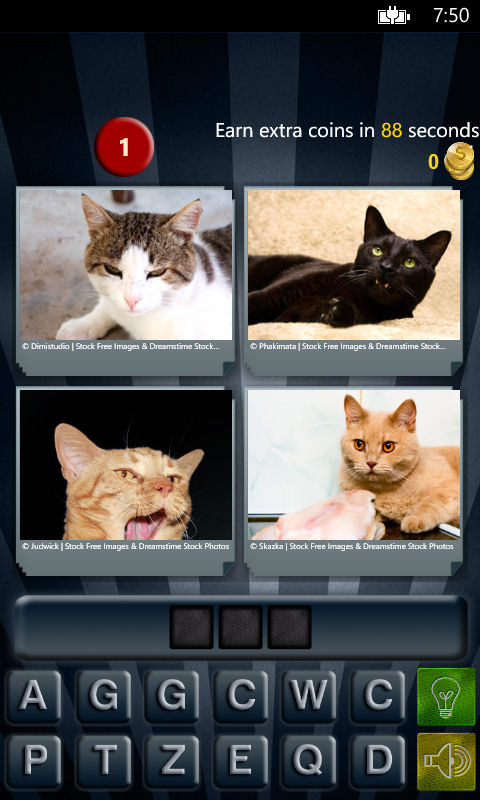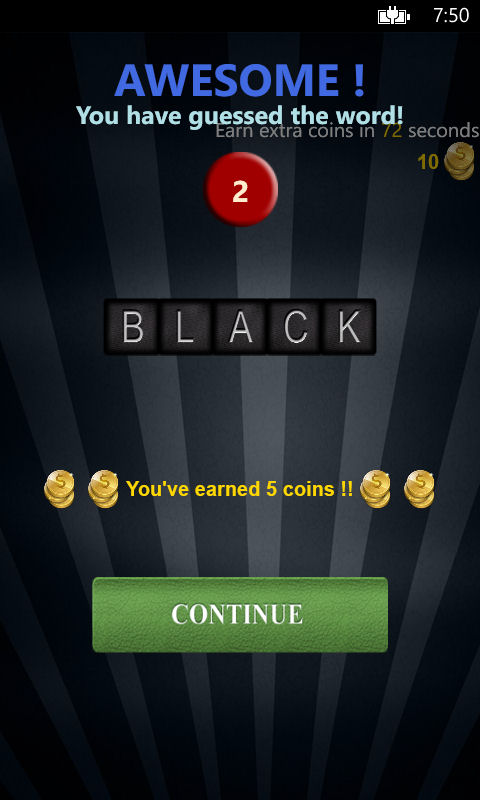 4 Pics 1 Word (Deveci Games), What's the Word? (Randon Salad Games), Guess The Word (BlueBay Mob), 4 Pics 1 Word (Denham Software), and 4 Pics 2 Words (also Denham Software) can all be downloaded from the Windows Phone Store for free. All the games are advertising supported.