The benefits of using a 1080p display rather than a 720p display on devices with screens under 4.5 inches in size is more open to debate. For any sized screen there is a point where, because of cost and energy usage, adding more pixels is not worthwhile, although that point will vary according to personal opinion. A higher resolution screen may look crisper and brighter, but it is important to note that this can be as much about the quality (i.e. properties) of the screen as the pixel count and density.
Windows Phone currently supports three screen resolutions: 480 x 800 (from Windows Phone 7) and 720 x 1280 and 768 x 1280 (from Windows Phone 8). The latter resolution (known as WXGA) has the same aspect ratio, 16:10, as 480 x 800 screens used in the first generation of Windows Phone devices. The 720 x 1280 and the upcoming 1080 x 1920 resolutions have an aspect ratio of 16:9.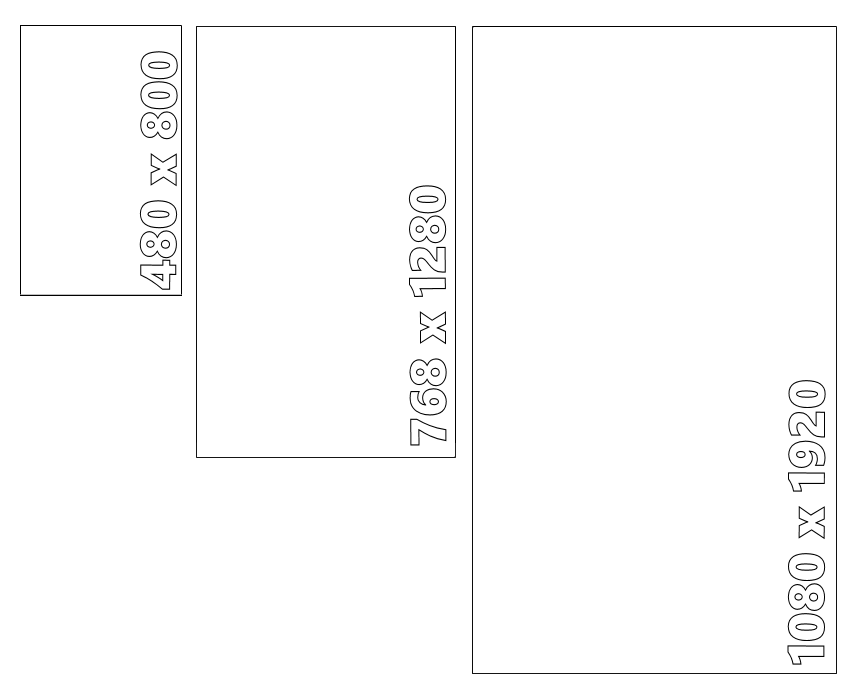 Note that the above graphic shows all pixels at the same size. In practise, higher resolution screens have a higher pixel density, with physical size only loosely related to screen resolution (e.g. Lumia 820 has a 4.3 inch 480 x 800 screen, Lumia 920 has a 4.5 inch 768 x 180 screen).