The move from 480 x 800 to 720p / 768p between Windows Phone 7.5 and Windows Phone 8 was relatively straight forward in terms of software, with no major resolution-related change to the user interface. However, with physically larger devices it would make sense to make better use of the available screen real estate. Adding a third column to the start screen would avoid overly large Live Tiles and allow more Live Tile to be visible without scrolling. Other apps might also benefit from multi column layouts, or a redesigned layout, as devices start to blur the size line between smartphones and tablets.
Such user interface modifications would likely only be available on new larger screen devices, although it is not unreasonable to speculate that some of the existing large screen devices (e.g. Nokia Lumia 920) might also benefit from such a change.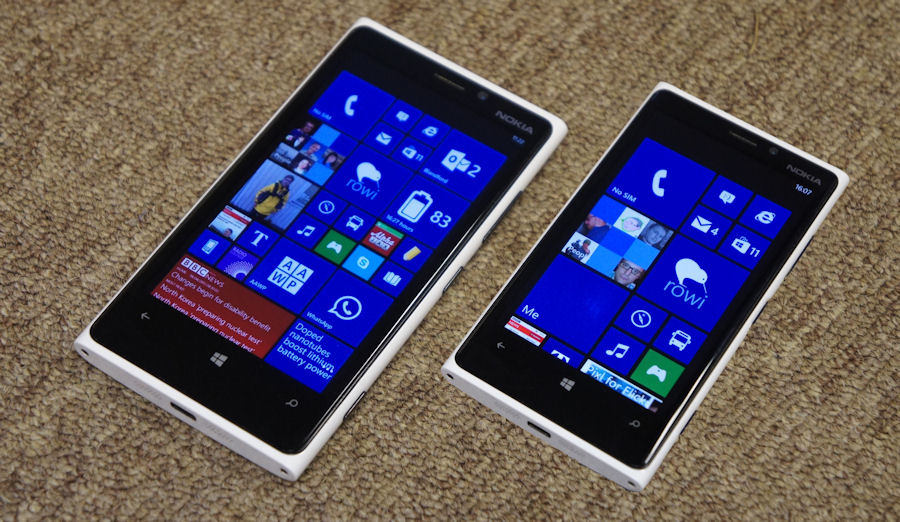 Is this what a three columned start screen might look like?
Here's the relevant portion of the story from ZDNet:
One of my contacts confirmed that, as the Verge reported, the so-called "GDR3" (General Distribution Release 3) Windows Phone 8 update is where Microsoft will make this change. My contact said GDR3 will add support for five- to six-inch devices with 1080p support. Along with the higher resolution, GDR3 also could include changes in the start screen and core Windows Phone 8 apps, such as possibly adding a third column of mid-size-tiled apps in the start screen, my source added.

GDR3 is expected to be the last Windows Phone 8 OS update Microsoft releases before it introduces Windows Phone Blue. Windows Phone Blue is expected to arrive a number of months after Windows Blue, a k a Windows 8.1, possibly as late as early 2014.
The full story is available here and also includes reporting on Windows 8 devices shrinking in size, potentially meeting in the middle with Windows Phone 8 devices.