It is a beta application, so there are some issues to be aware of, for example, some handsets are experiencing a crash 5-10 seconds after launching the app:
Please help us identify the root cause of the appcrash after 5-10 secs from launch. Likely, the app will not fix the cause of the crash, but will allow us to find a work-around in the enabler components. Those can be updated only via firmware updates, which will take some time.

...The storage check app here in Nokia Beta Labs is offered as a stand-alone app (not under settings) as we want try and catch some error conditions better with this new beta version, esp. the app-crash after 5-10 secs of seeing the spinner.

Thanks for all the help so far!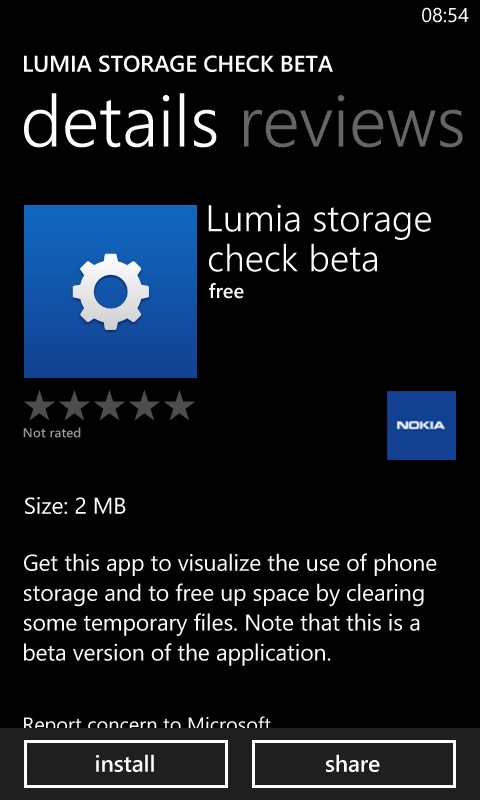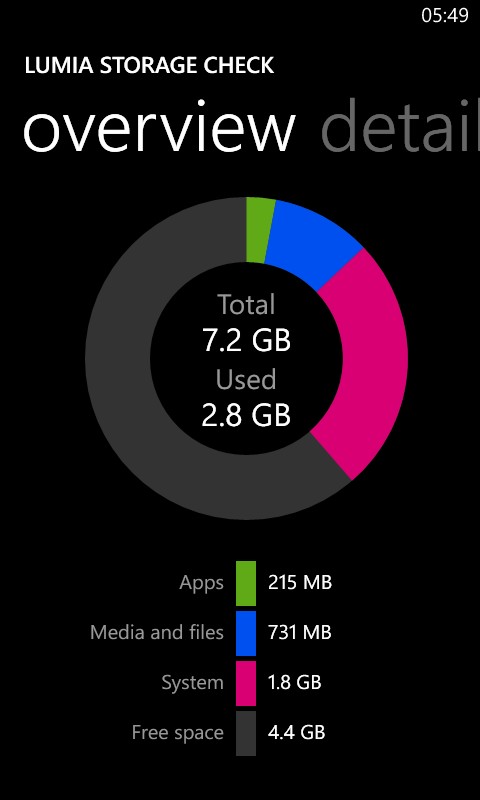 Beta 2 adds in support for moving map data from your phone's internal storage to an SD card and freeing up more space for application installation and data. You can download the beta from the Windows Store, and keep an eye on the Beta Labs page for news and updates.