New platform features include the ability pin people and venues to the Start Screen, support for lock screen notifications, and voice control support (search and check-in), and improved integration with Windows Phone location framework. Also notable is the addition of NFC support to the app's check-in and sharing functionality.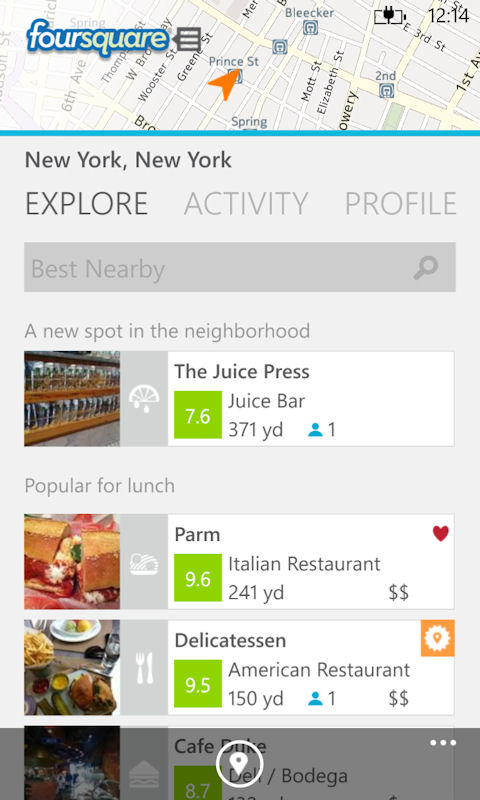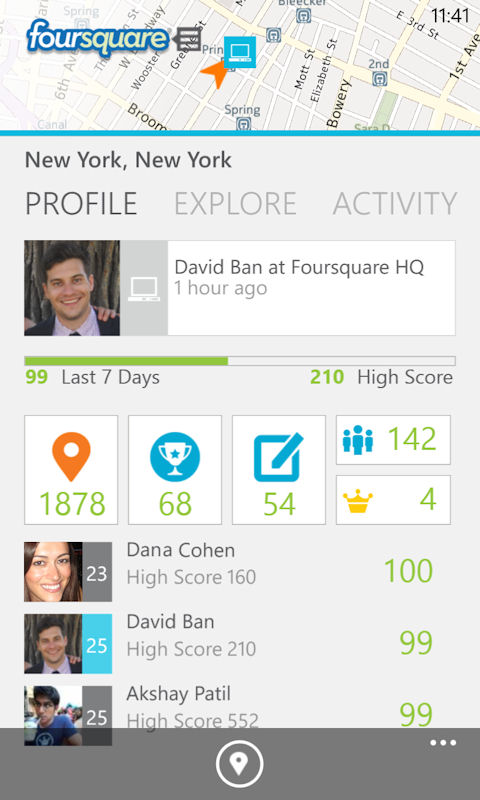 While the new platform integration features show off Windows Phone in its best light, what really stands out is the new design. Foursquare have created a beautifully designed Windows Phone app, one that is useful, as a way of discovering "recommended" nearby places (businesses), even if you opt not to check-in to those locations on a regular basis. It's great to see an app that takes the principles of Modern design and applies them in a way that marries the familiarity of Windows Phone, with the Foursquare brand, look, and feel.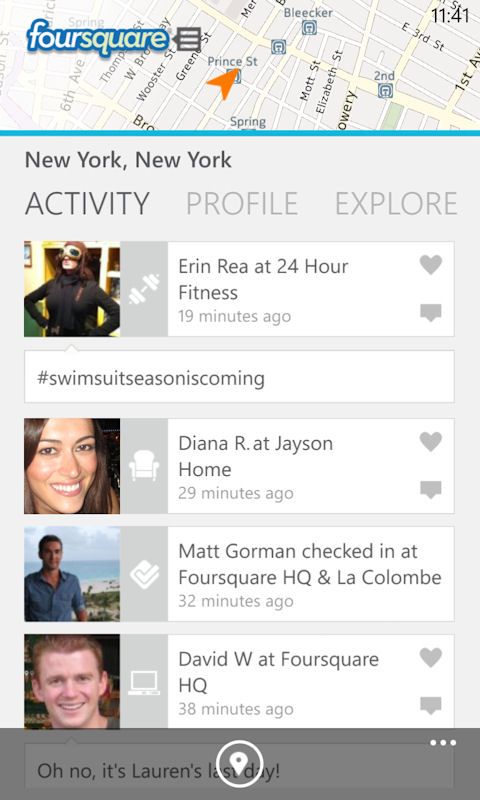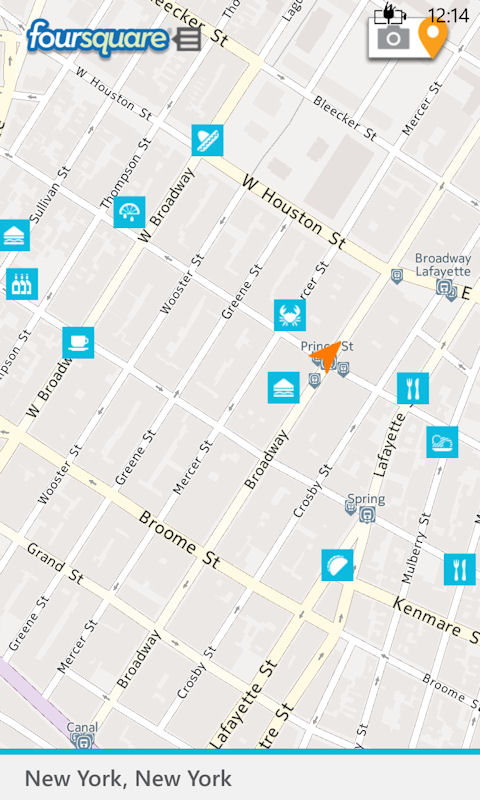 While the new Foursquare app looks set to become a case study for how to both integrate with Windows Phone, and to make the most of the Modern design language, we can't mention Foursquare on Windows Phone without mentioning the third party app 4th and Mayor. That's because it's one of the best social check-in apps we've seen on any platform. Power users, especially those who check-in everywhere and everyday, may prefer it to the official app.
Windows Phone Store description:
Over 30 million people use Foursquare to to find out where friends and locals love to go. Don't waste time reading long reviews from strangers. Wherever you are in the world, open up Foursquare to see where your friends like to go, and get recommendations for the best restaurants, bars, and sights in the area. We analyze our millions of tips, likes, and over 3.5 billion check-ins to show you the most-loved places in any city.
Foursquare is a free download from the Windows Phone Store. The new version is currently only available for Windows Phone 8, but a version for Windows Phone 7 is in the works.