Intellicam also has the option to go fully automatic, with an autosnap feature that automatically takes a photo if a face is detected in the viewfinder (i.e. no need to speak a voice command).

If "cheese" is not your preferred photo-taking voice command, there is an option to change it to another word using the apps' settings. You can also opt to turn off the audio alerts for face detection and change the visibility of the system try.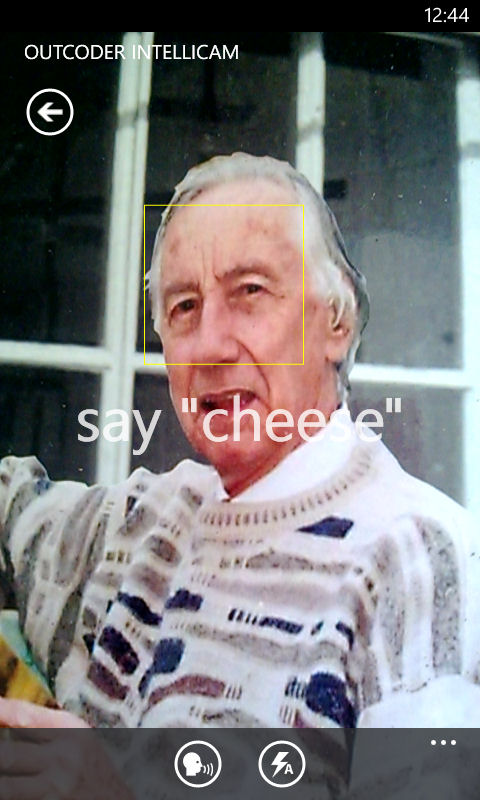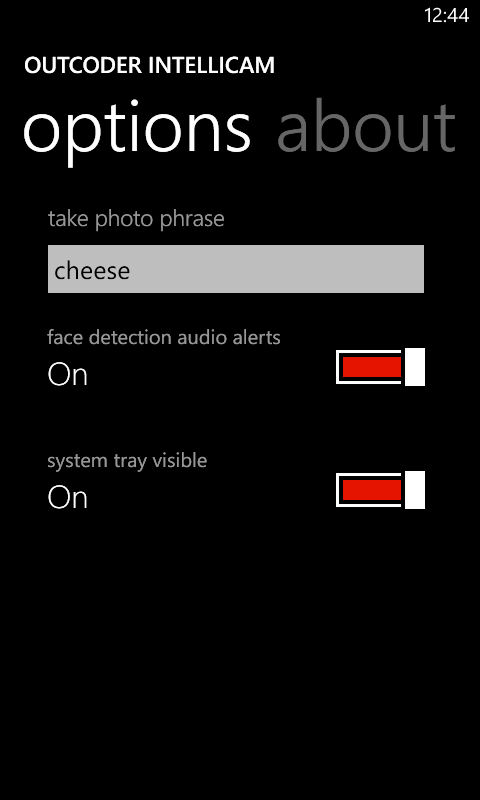 Intellicam is most useful when taking self portraits, but the voice control element may also come in handy in other situations too (e.g. when you have the phone in a tripod, or don't other wise want to risk joggling the phone). There are other voice camera apps available for Windows Phone, such as ReadyClick, but Intellicam, as far as we are aware, is the only one includes facial recognition technology.
Windows Phone Store description:
Intellicam frees your hands and lets you include yourself in the photo.

Intellicam is the most innovative app of its kind, allowing you to take control of your phone's camera with only your voice, and using face recognition technology to focus on the people in your photo. So, no more blurry photos!
Intellicam can be downloaded from the Windows Phone Store. There are two versions: Intellicam Free and Intellicam. The former is free to download, but places a watermark on all images, while the latter costs £2.49 / $3.49 / €3.49, but, as you might expect, is watermark free.
Via: WMPowerUser