Those who have already downloaded the app (version 3.0.0.1) can of course opt not to install the new update (version 3.0.0.2), and, at the time of writing, downloads remain functional, but there's no guarantee this will continue to be the case.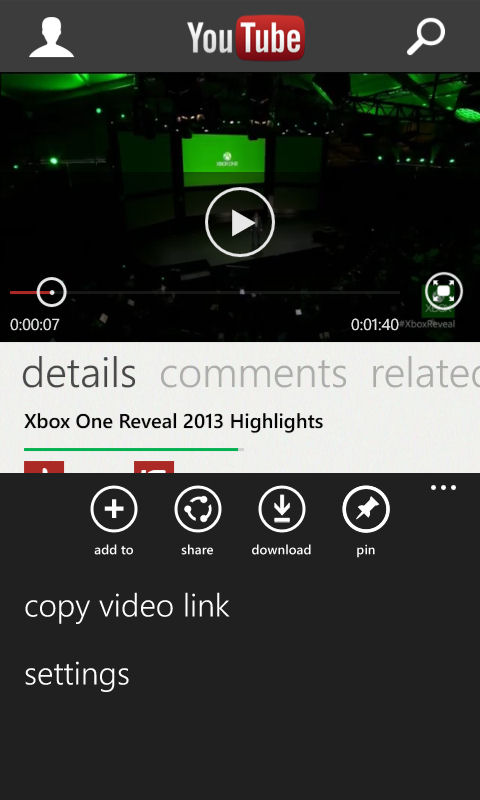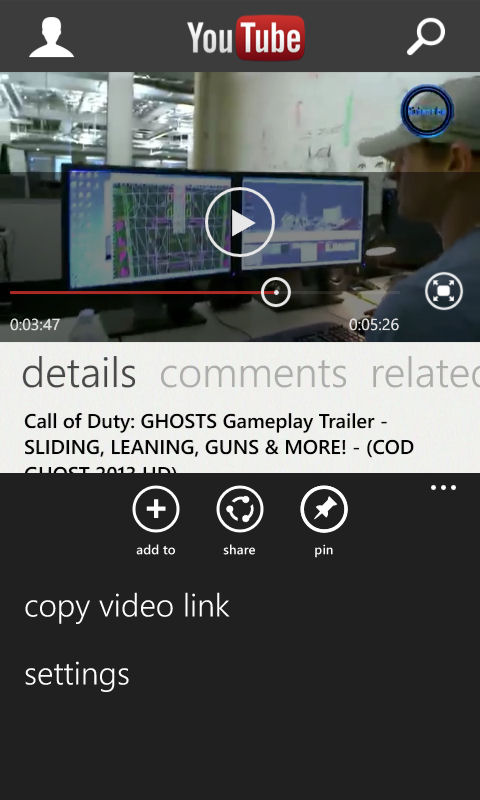 Before and after in the YouTube app (download option removed).
Here's Microsoft's statement regarding the update, in which it notes that it believes the two companies can work together:
Microsoft updated the Windows Phone YouTube app to address the restricted video and offline video access concerns voiced by Google last week. We have been in contact with Google and continue to believe that our two companies can work together to hone an app that benefits our mutual customers, partners and content providers. We're earning new customers every day, with IDC reporting recently that Windows Phone posted the largest year-over-year gain among leading operating systems. We look forward to working with Google to maintain a great YouTube experience for the growing number of people who rely on both of our respective products.
It's unclear what will happen next. Microsoft will feel that is has done everything it can under the current API availability to meet Google terms of service, but Microsoft's YouTube app is still in violation of the YouTube terms of service, and could therefore still face legal action from Google. However, as we previously explained it is not possible to create a complaint app on Windows Phone with the current API availability, so the question really becomes whether Google is obliged to provide that API:
So is Google obliged to provide API equality between mobile platforms? That's not an easy question to answer. Google would contend that it can make its own decisions about what level of support to provide, and furthermore has previously stated that Windows Phone market share does not warrant the creation or investment in Google apps for the platform.

By contrast, Microsoft would contend that Google is intentionally degrading the YouTube experience (interoperability) on Windows Phone and by doing this it is seeking to leverage its dominant position in one market (web video) to give it a better position in another market (smartphones), something which is illegal under antitrust laws. Which side you come down depends on your point of view, but it's certainly true Google is facing regulatory scrutiny around similar issues in both Europe and the US.
The most likely outcome remains that the two companies will try and work something out, as neither of them are being portrayed in a particularly good light in this ecosystem squabble. Google is legally in the right, but many consumers will feel Microsoft is trying to do the "right" thing, at least in part because they want the best possible YouTube experience on their phone, something it appears Google isn't interested in providing.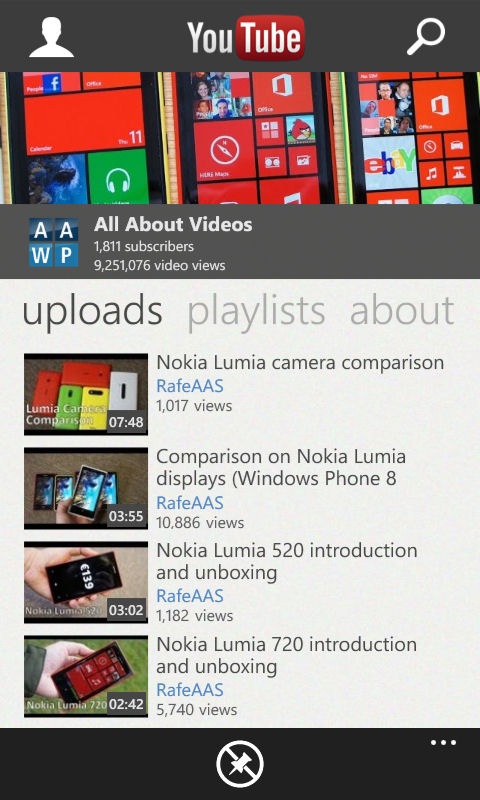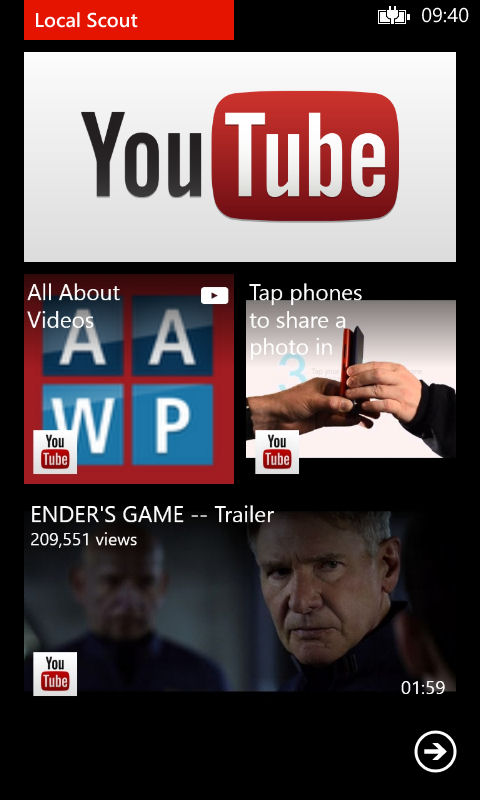 Windows Phone Store description:
Bring the world of YouTube to your Windows Phone! Log into your YouTube account, explore YouTube's vast video catalog, browse your favorite channels, and subscribe to new channels. Share videos with your friends via your social networks, email, and text messages. Enjoy listening to your video playlist with enhanced player controls.

Pin any video, playlist, channel, and even search queries to Live Tiles. Live Tiles flip to show YouTube's most popular videos or your subscriptions' latest uploads. YouTube for Windows Phone is also integrated with Kid's Corner, so you can ensure your kids are watching age-appropriate videos.
The YouTube app can be downloaded from the Windows Phone Store for free.