Technically, Windows Phone's official YouTube app is not a first party app, as it has been developed by Microsoft, rather than Google, but in this instance it doesn't really make any difference. The new version of the YouTube app has a great design, with the only obvious feature gap being the absence of support for uploading new videos to YouTube.
The development back-story does help explain why it has taken so long to get to this stage though. Microsoft has gone on the record several times as saying than Google "has blocked Microsoft from offering its customers proper access to YouTube", adding that Google "refuses to allow Windows Phone users to have the same access to YouTube that Android and Apple customers enjoy". Fortunately, it would appear that any differences between the companies have now been resolved, although whether that's because of legal pressure or some other factor remains unclear. It's the end result that is important - a superior YouTube experience for Windows Phone users.
Here's a screenshot illustrated walkthrough of the new YouTube client: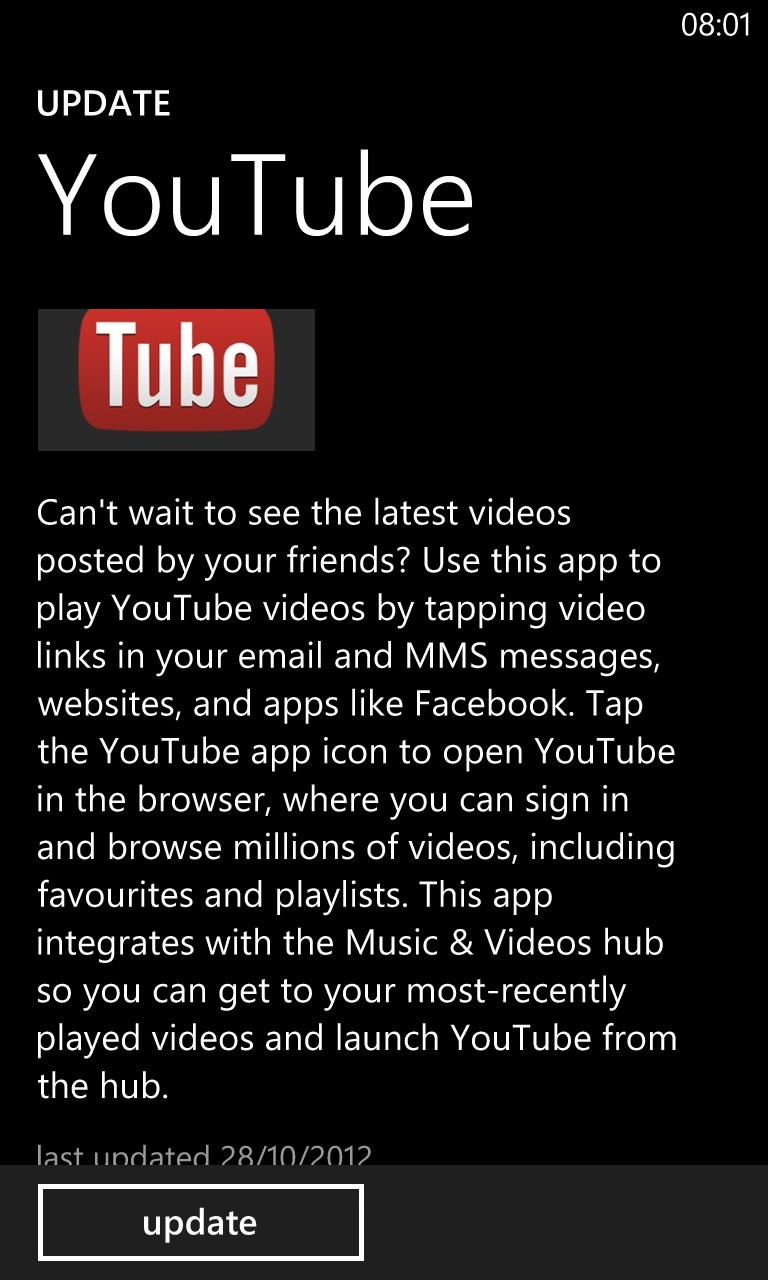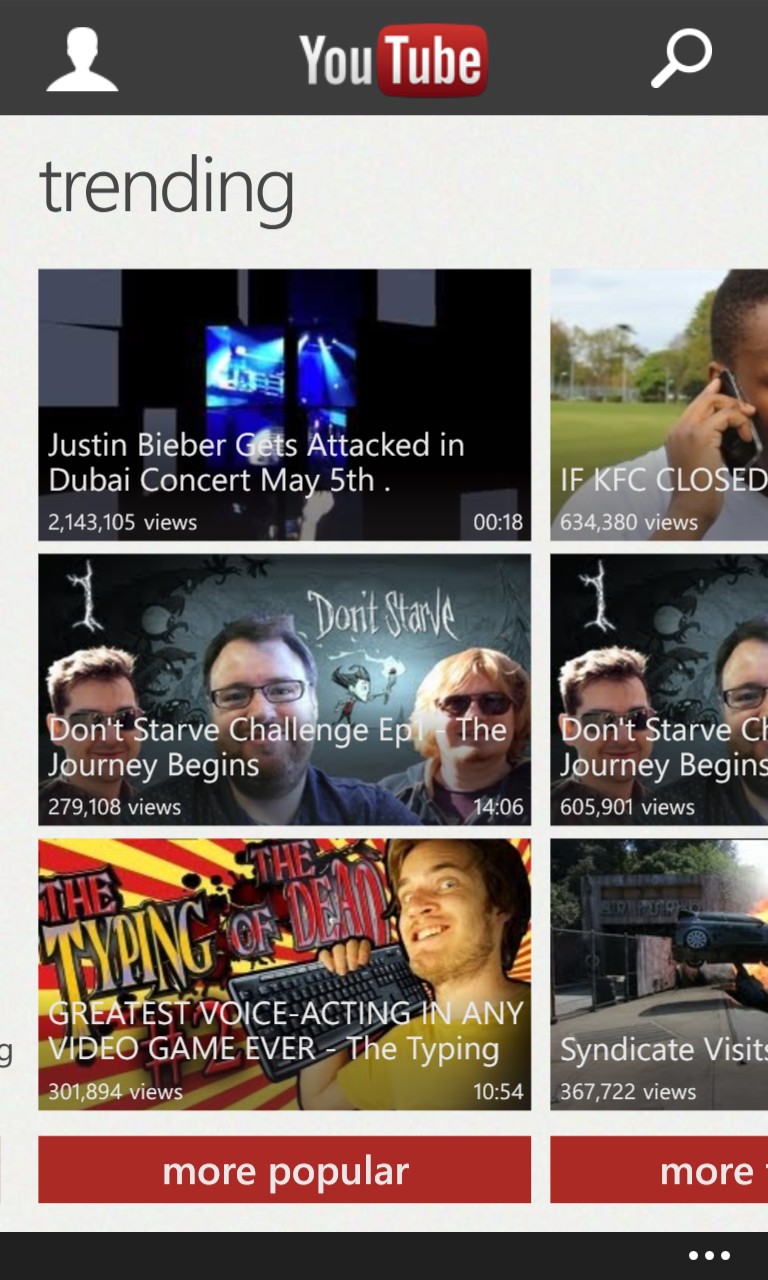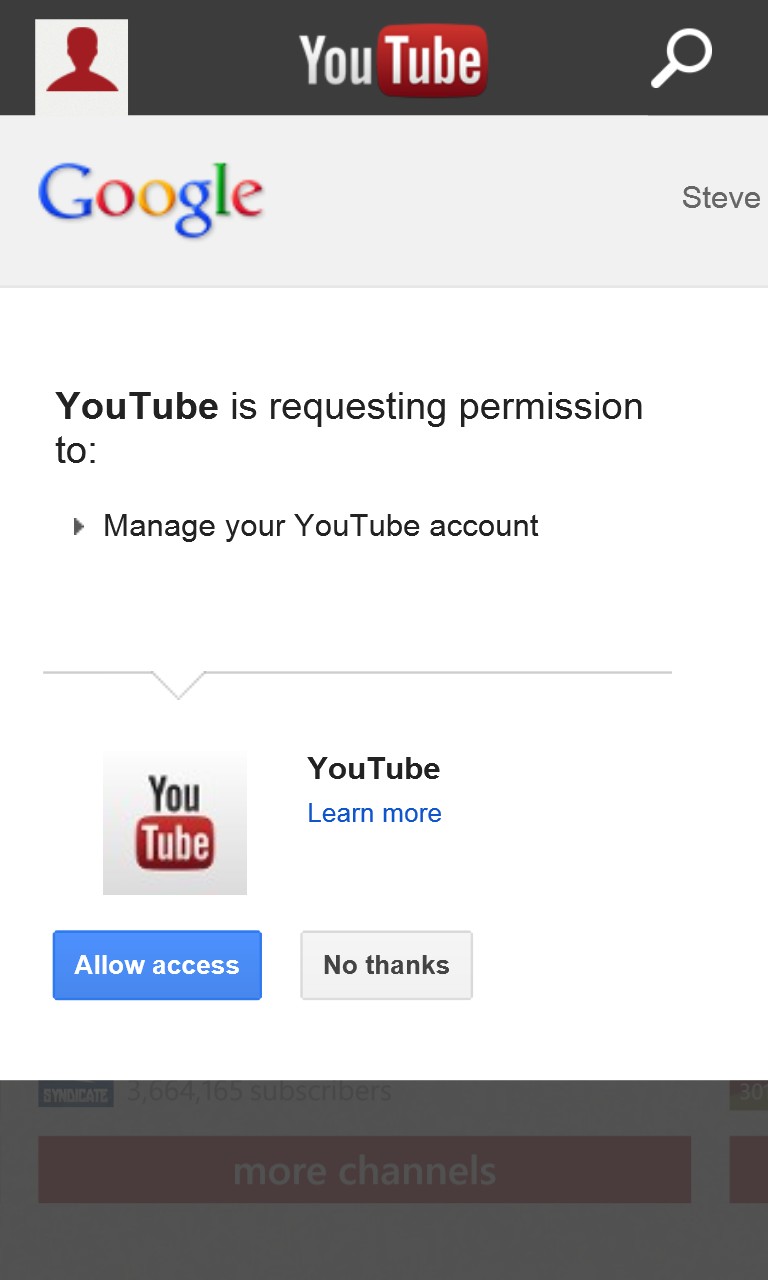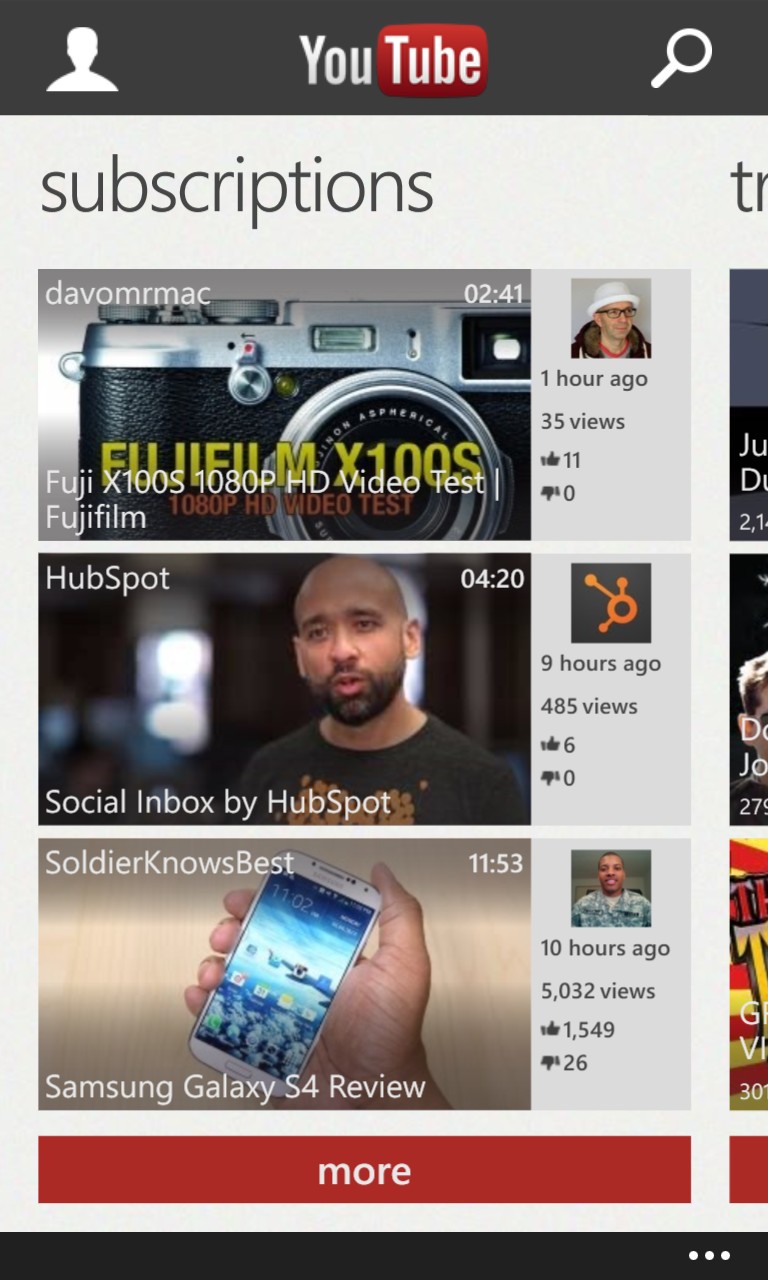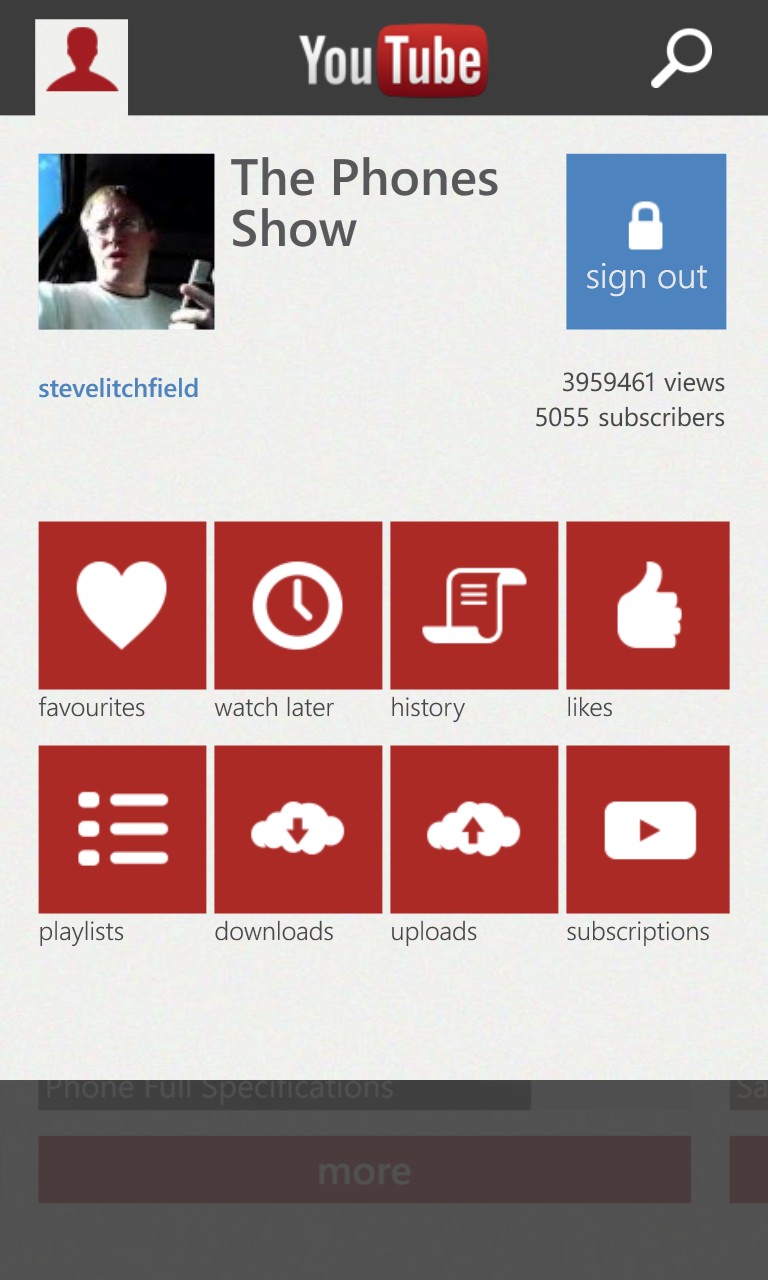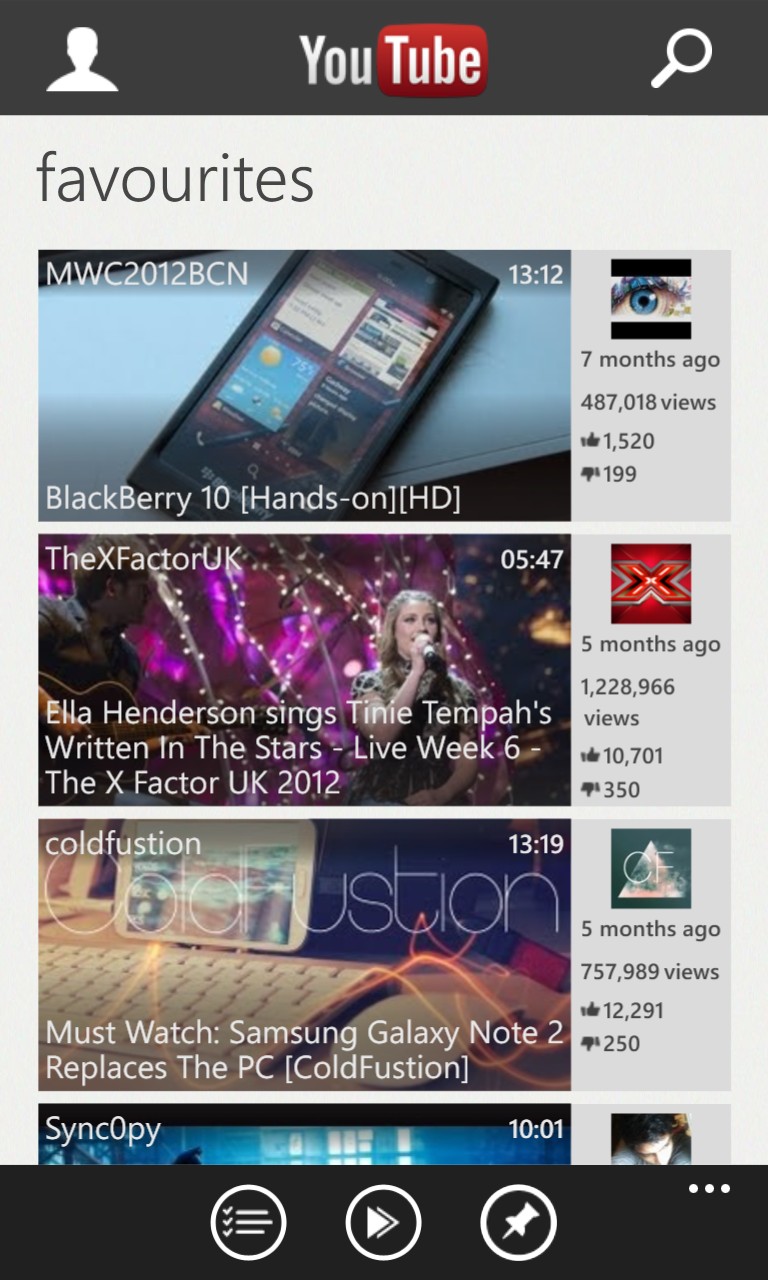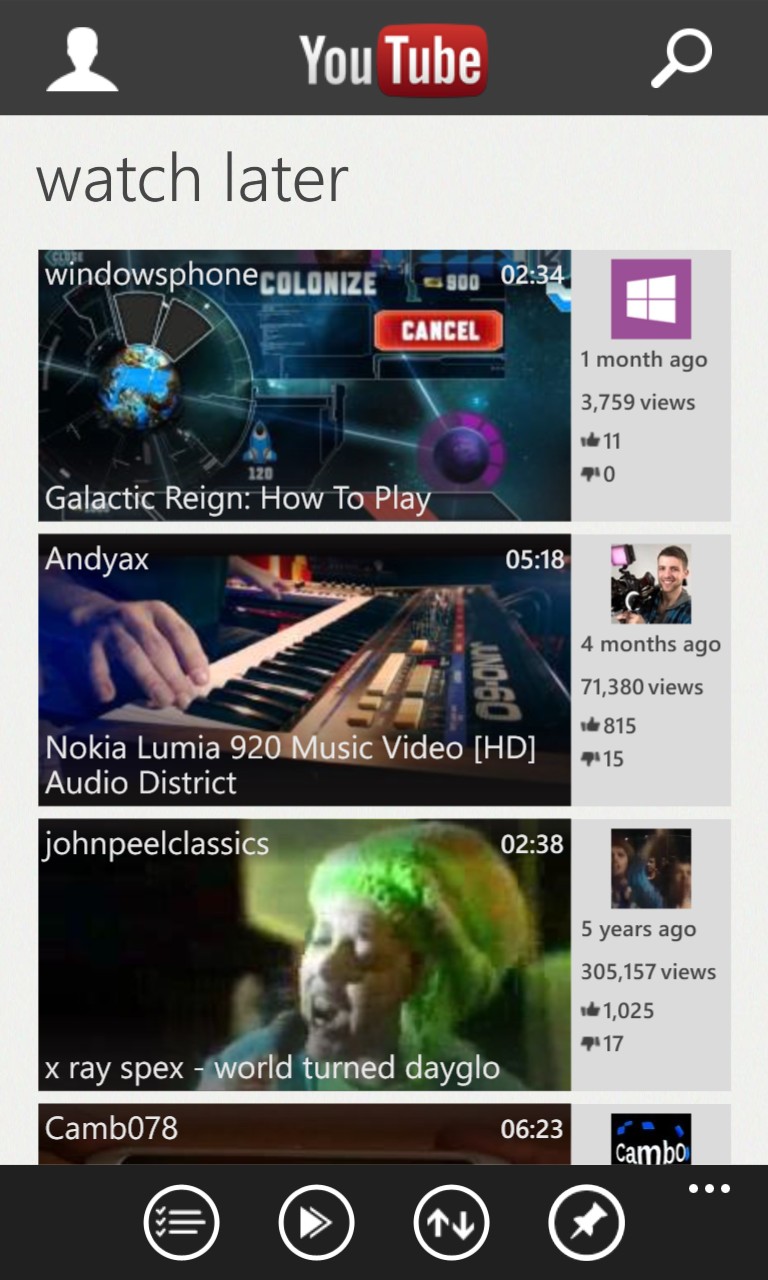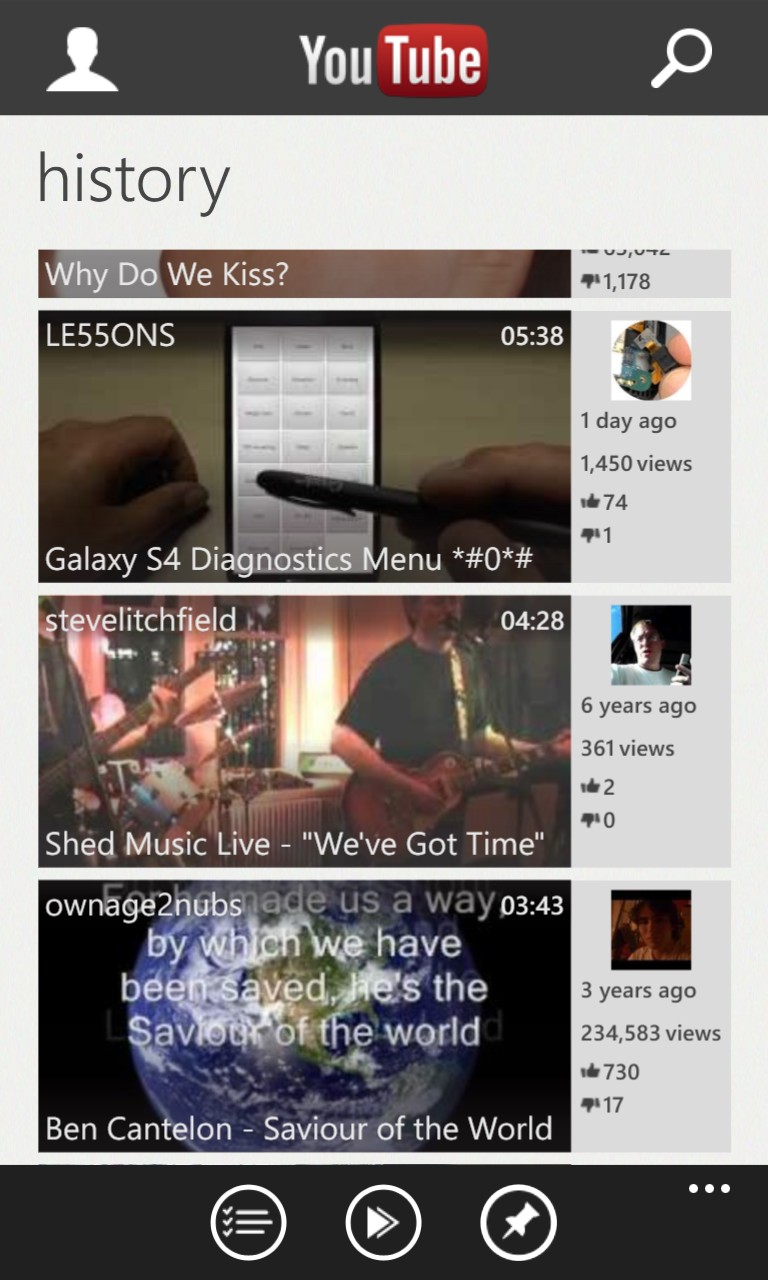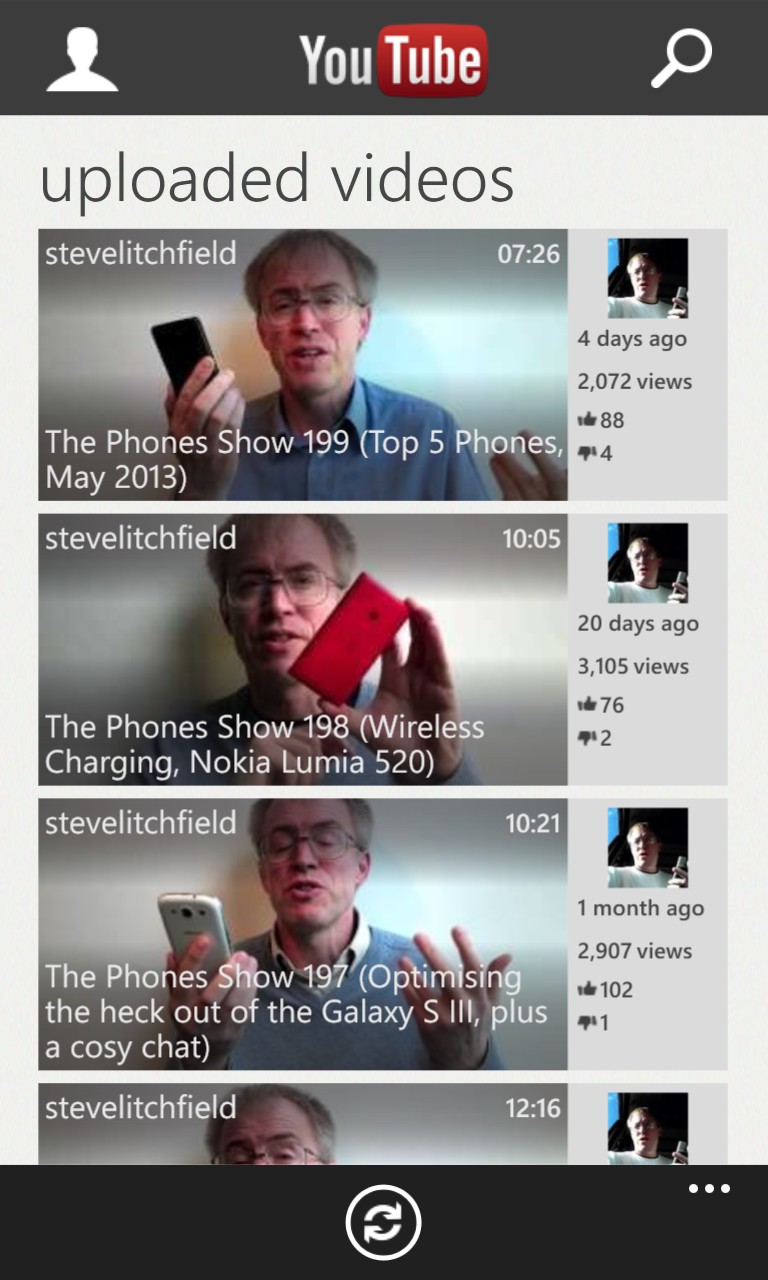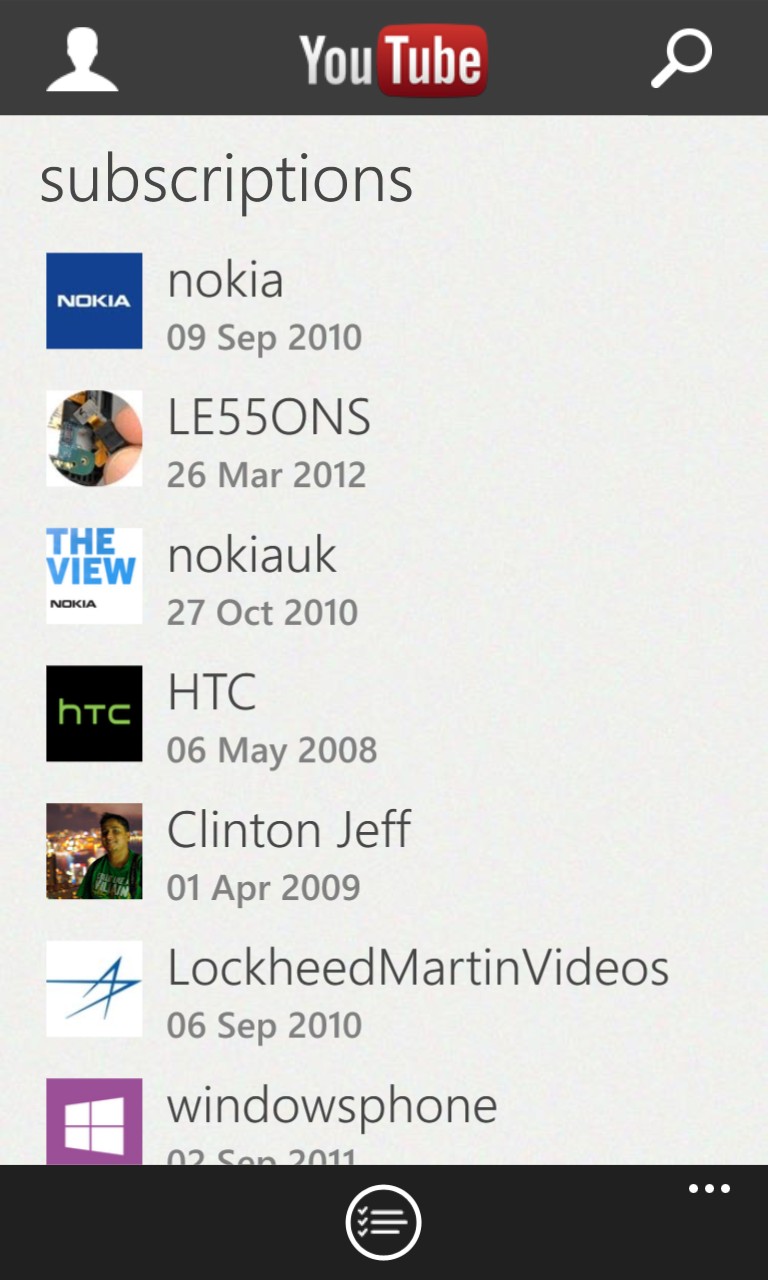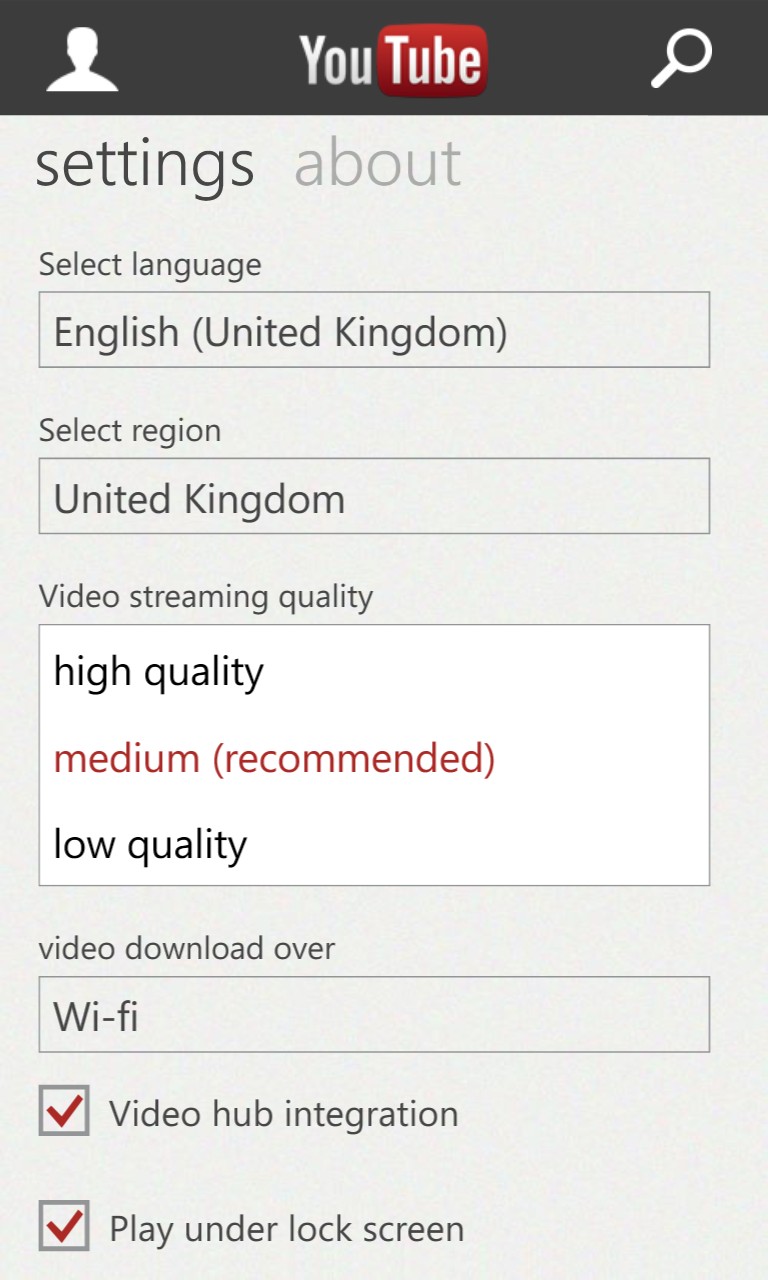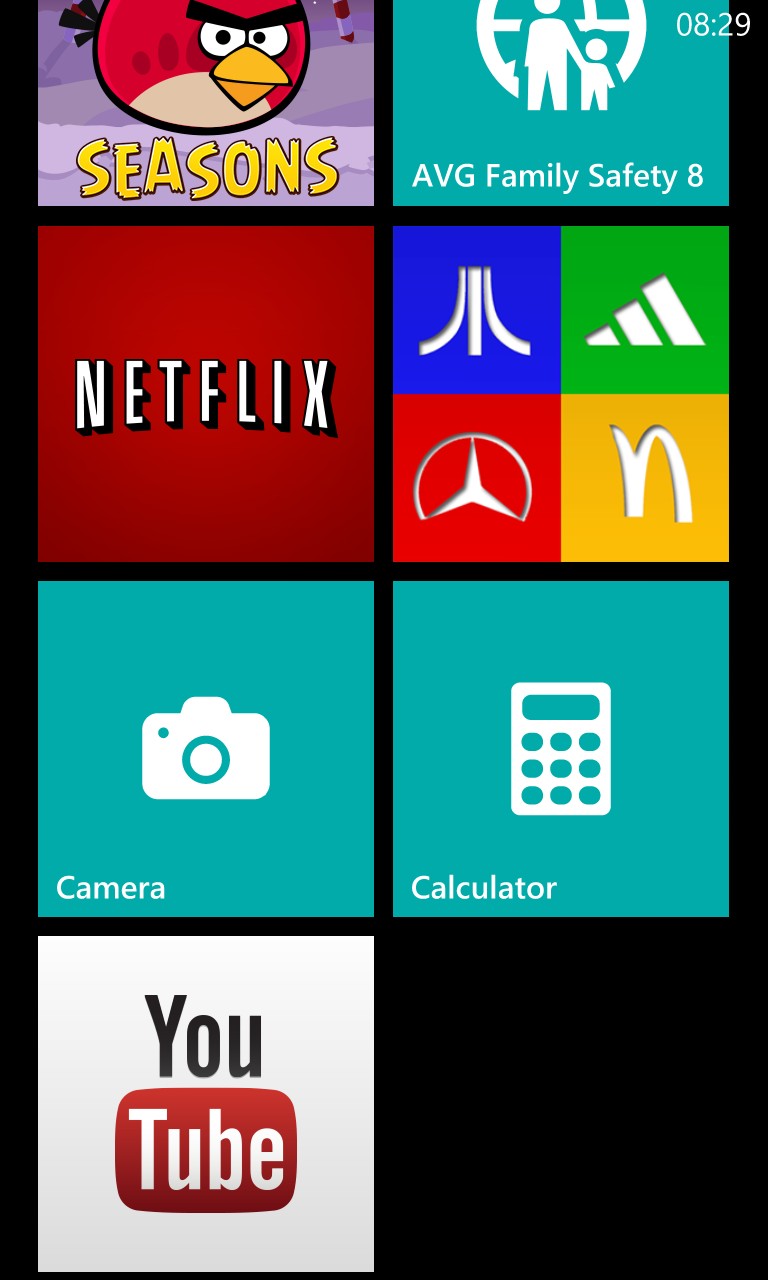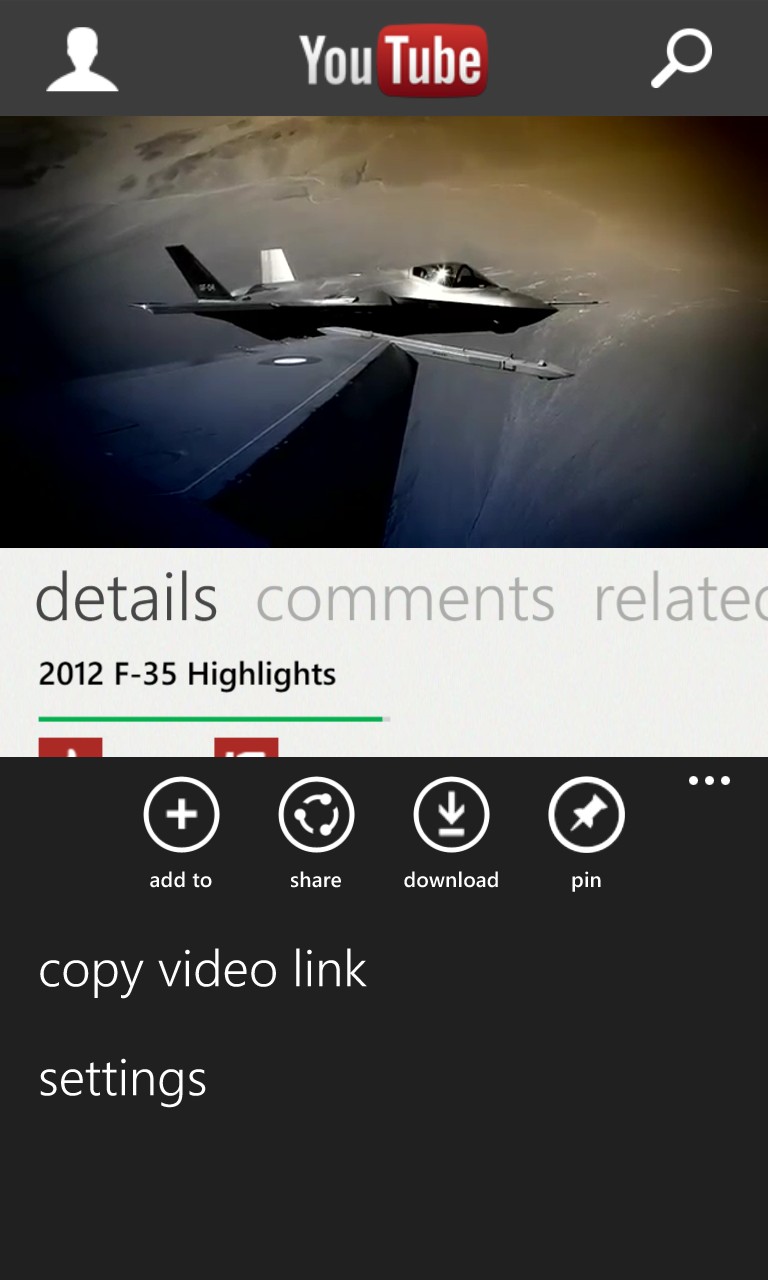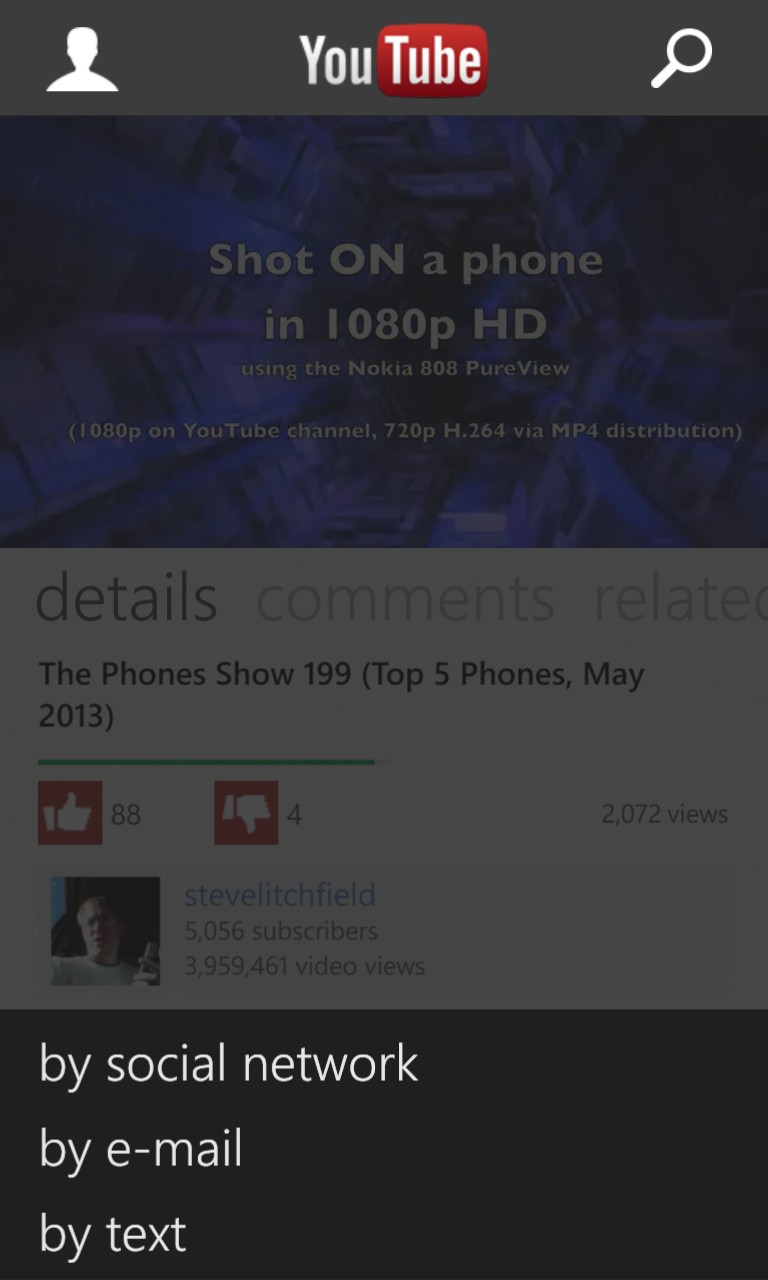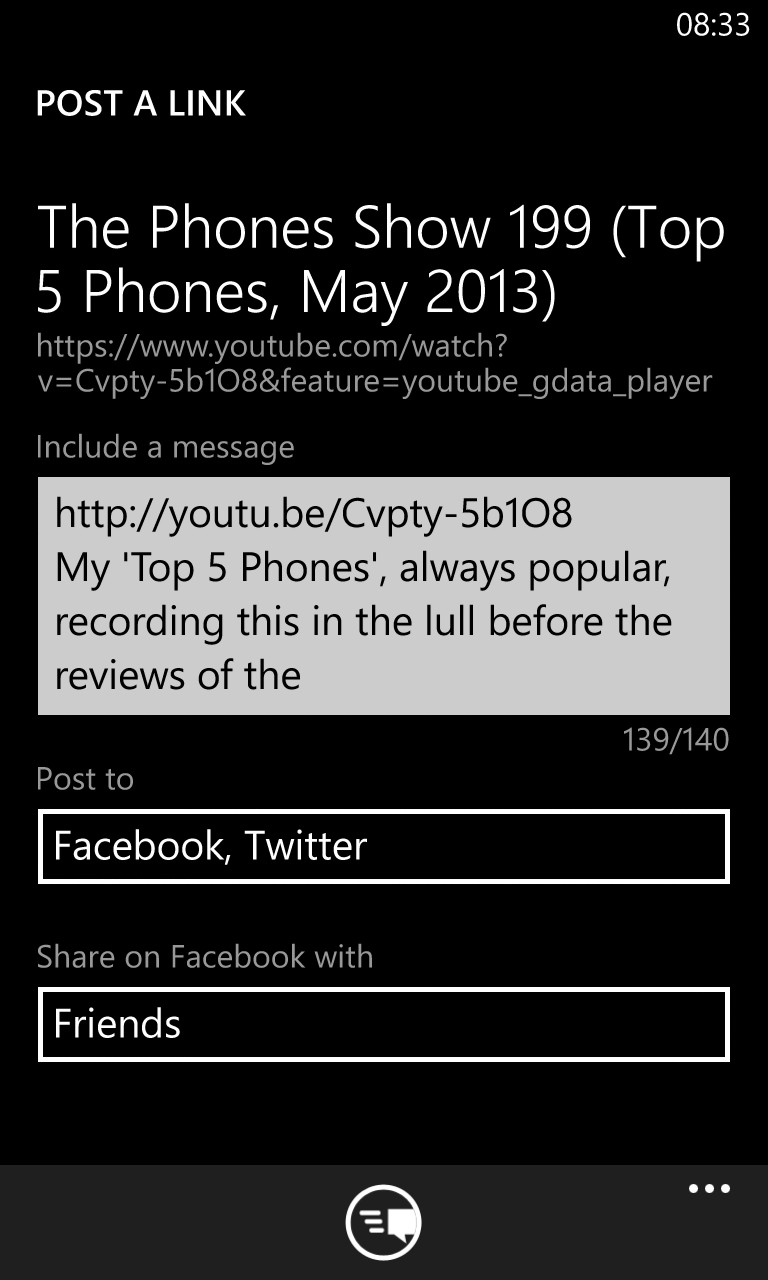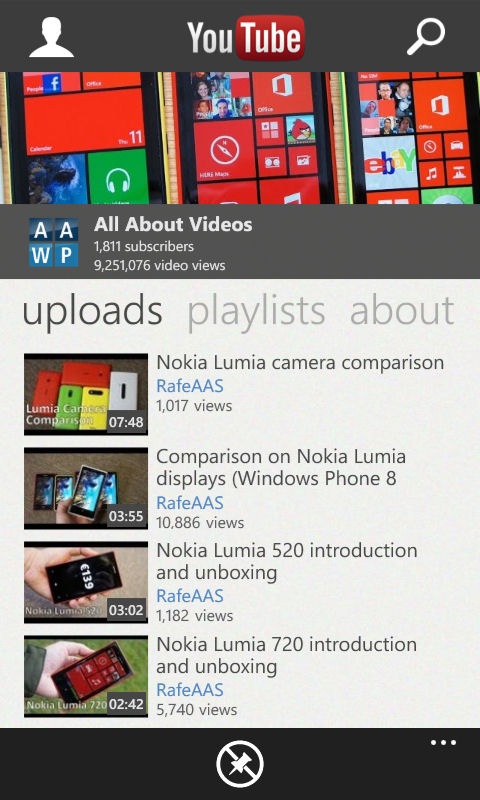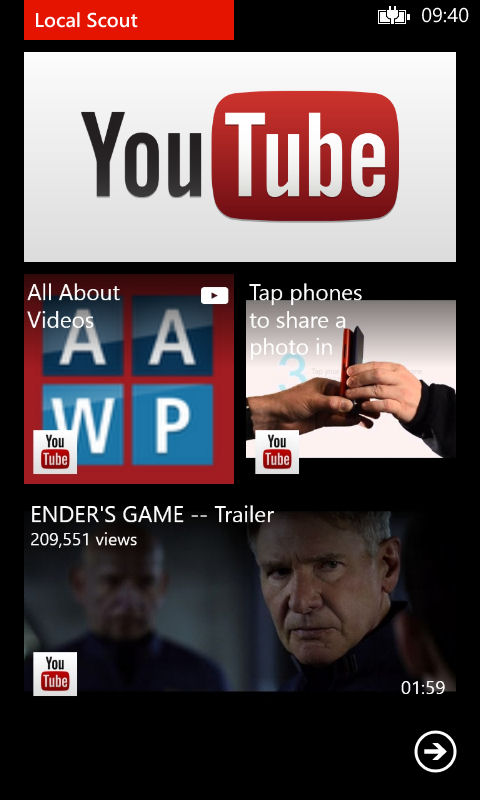 It's great to have an 'official' client, one that clearly rivals third party favourites like Metrotube. A Windows Phone 7.x release, with enhanced functionality, is in the works and will be released soon, according to the Windows Phone Blog.
Windows Phone Store description:
Bring the world of YouTube to your Windows Phone! Log into your YouTube account, explore YouTube's vast video catalog, browse your favorite channels, and subscribe to new channels. Share videos with your friends via your social networks, email, and text messages. Enjoy listening to your video playlist with enhanced player controls.

Pin any video, playlist, channel, and even search queries to Live Tiles. Live Tiles flip to show YouTube's most popular videos or your subscriptions' latest uploads. YouTube for Windows Phone is also integrated with Kid's Corner, so you can ensure your kids are watching age-appropriate videos.
To get the update, just head into the Windows Phone Store and search for YouTube, you'll want the client from "Microsoft". Or you can use this direct link.