Hardware wise the handset is a standard Nokia Lumia 925, with the addition of the Superman 'S' on the back of the handset. A wireless charging cover will be available, also emblazoned with the logo, but in a more muted black etching on the red, cape-like, covering. The 'Man of Steel' application will be included out of the box, which Rafe talks about here:
The app has the expected movie info (videos & photos, locations, cast, social media buzz) and countdown features, but more interesting are the playable challenges that unlock additional content and the photo competition that gives you an opportunity to win tickets to the premier.

The unlockable content available in the app includes wallpapers, ringtones and DC comic books. Content is unlocked by working through a number of challenges over four chapters, each of which is based in a different location drawn from the film. In a clever tie in with HERE Maps the challenges in each chapter are accessed by tapping on an icon on a map drawn from Nokia's location service, enhancing the feel of working through a series of missions.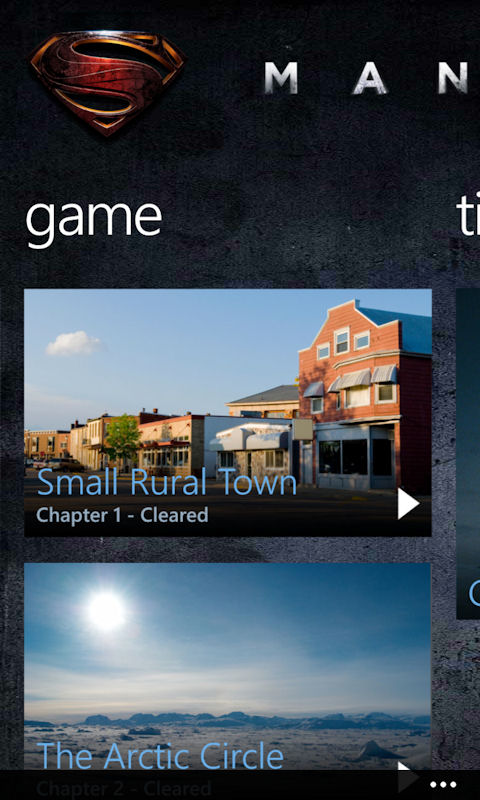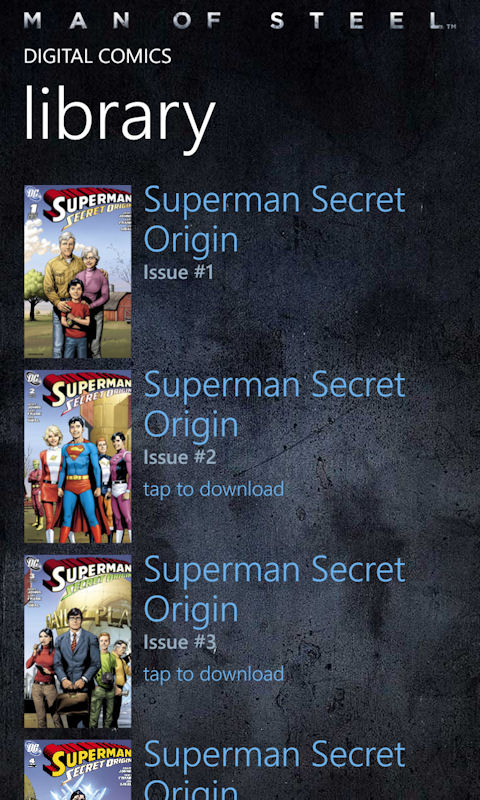 WP Dang are carrying pictures of the handset, and it does look rather spiffy. We can imagine a number of comic-book fans working out how to get someone in China to pick up one of the handsets and get it shipped to them. They'll need to be sharpish, as the first run will consist of just 925 units.