This apps feed section, one of the page in the top level pivot view, is particularly useful in return visits to the app as it provides a list of all the apps that have been recently recommended by people you follow. If you're careful about who you follow, it will provide a one stop shop for new and interesting apps, without having to wade through lists you have already viewed.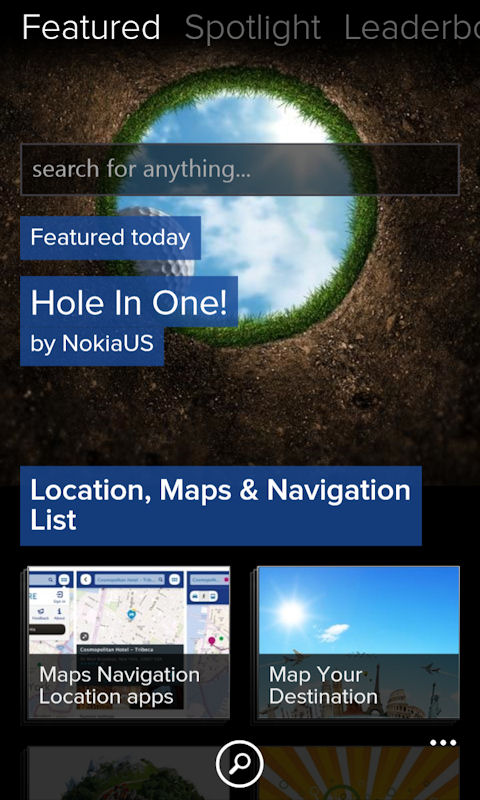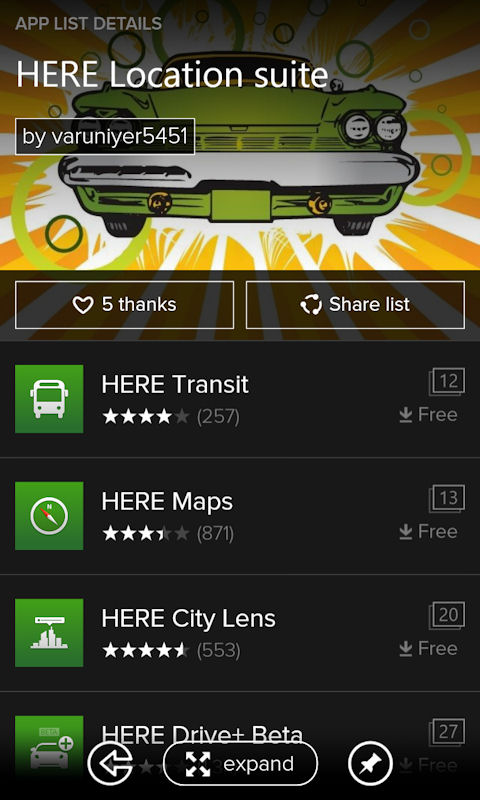 As we noted in our earlier coverage there are several ways to find app lists:
There are several ways to find lists to browse: via a key word search, via the featured page, and via the leaderboard page. Understandably there are relatively few lists available within the app at the current time, but once App Highlights Social has been available for a little while, we imagine there will be a list to suit every taste.

In fact that's what makes this such a clever idea... it's possible to create generic app recommendations centrally, as Microsoft do in the spotlight sections of the Windows Phone Store, and Nokia does with the standard App Highlights app, but it's never going to be possible to create a list to cater for every possible niche. Handing over list creation to the general public, and adding a social ranking element, has the potential to create a very powerful and diverse app recommendation service.
You can use Apps Highlights Social as a pure recommendation source, but there will also be those who want to create their own recommendation lists:
Creating app lists is simple, thanks to the easy to use and Modern user interface design. By default three lists are created for every user (apps I use daily, apps wish list, and apps I love), but you easily can add more. For each list you can specify a name and a cover image. Apps are added to lists by searching for them by name, and, optionally adding a comment.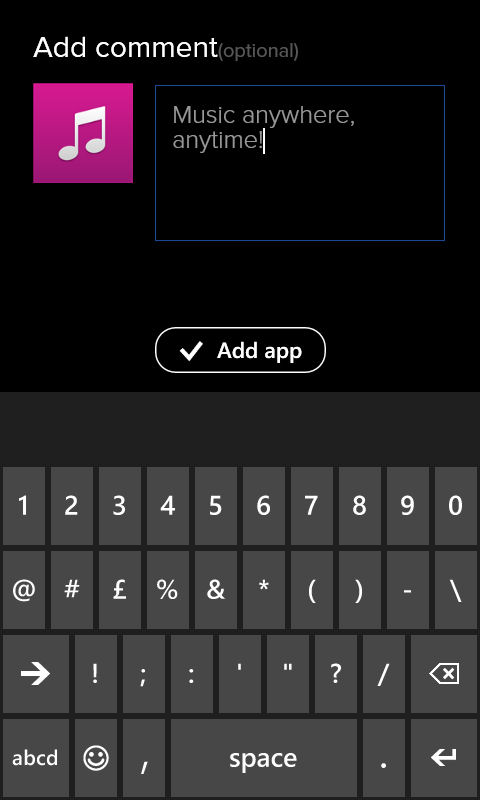 It's still relatively early days for App Highlights Social, but the expansion of the beta should increase the number of people using the service. That can only be a good thing, as the utility of some elements of the app are dependent on network effects. Moreover, additional users will go a long a way towards ensuring there are always sufficient active app list creators to give the system momentum.
If you're an app fan then the beta of App Highlights Social is an essential download, but even if your less app enthused, it is still worth checking out as a way of finding high quality apps that is not dependent on the vagaries of the Windows Phone Store app listing algorithms.
Windows Phone Store:
App Highlights Social Beta offers an exciting new way to discover great apps exclusively for your Nokia Lumia Windows Phone 8 device. Browse a wide array of curated collections, create your own app lists, have the community follow your collections, and rise to the top of the leaderboard!
App Highlights Social Beta, which is only available for Nokia's Windows Phone 8 smartphones, can be downloaded from the Windows Phone Store for free.