UK operator O2 are also stocking the accessory in select high street retail locations and, as part of a special promotion, are offering a free case with new purchases of the Nokia Lumia 925 on a 24 four month contract.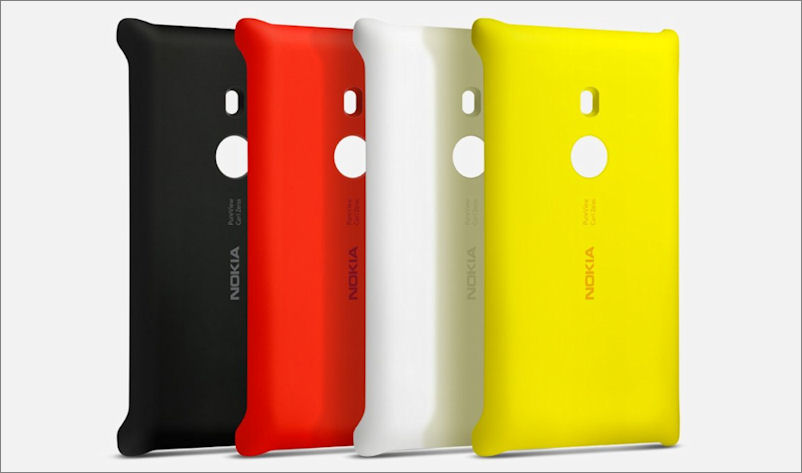 The Nokia CC-3065 weighs 22g, which hen added to the Lumia 925's weight (139g), gives a total weight of 161g. The case adds about 4mm to the thickness of the the Lumia 925 (case size of 130 mm x 69 mm x 13.3 mm; phone size of 129 mm x 70.6 mm x 8.5mm).
In order to use the case for charging you will need a Qi compatible charging accessory. The case connects to the Nokia Lumia 925 through the three "dots" (contact points) found on the lower half of the back of the device.
Nokia has managed to get the Nokia CC-3065 into retail at roughly the same time as the device itself has become available. This contrasts with some of the accessories for Nokia's earlier Lumia devices when retail availability of device-specific accessories was several months behind retail device availability. This improvements in logistics is to be welcomed as research shows that most consumers buy a case for their device at the same time as, or shortly after, buying the device itself.