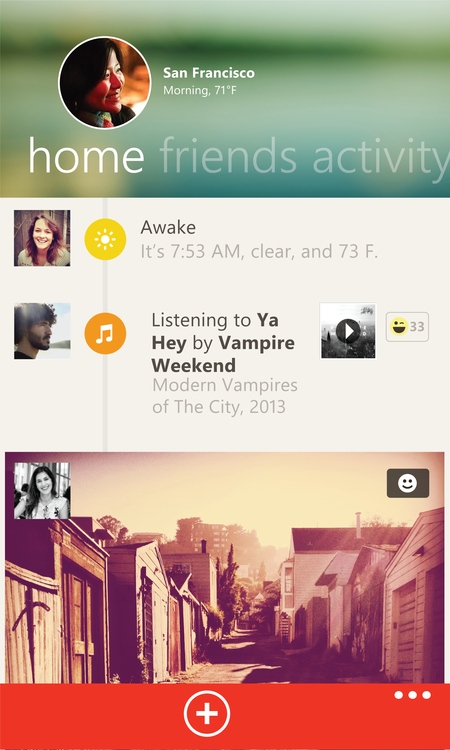 Path's social network roots started with just an iOS application, launched in November 10. Like Flipboard, also announced today, they then moved to Android as they expanded and competed with Instagram. Their debut on Windows Phone continues that expansion, and the use of the new Imaging API makes a lot of sense.
From Path's blog post on the launch:
We at Path believe in the power of photography as a means of capturing memories. So we are delighted that Path users on the Lumia will be able to post photo moments that are even more vibrant than ever before..

With the help of Nokia, we can't wait to introduce Path to new people across the globe and help them stay connected with those they love. We don't have a specific app release date just yet, but stay tuned.
Nokia have given them advance access to the API, and with the Lumia 1020 available on AT&T in little over two weeks, while there is no official launch date I would assume that Path will also be available around the launch.
There is no word yet on any exclusivity period, but we'll let you know more when we hear.