While there are a number of third party apps that include YouTube upload functionality (e.g. MetroTube), due to restrictions in the Windows Phone platforms APIs, they are only able to upload videos created within the apps themselves (i.e. not one shots with the standard camera app). This means you have to make a decision that you'll be uploading a video to a given service before actually shooting it, which isn't a practical real-world use case.
Whether Nokia has used its deeper access to the Windows Phone platform to get around around the above mentioned API limitations, or whether there are some general enablers for video uploads in the recent Windows Phone 8 GDR2 update is not yet clear. In either case, given the current Lumia 1020 only nature of the app, it seems likely that existing devices will need a software update before they can take advantage of the app (possibly something more than GDR2 since the app does not install on the Lumia 925 running GDR2).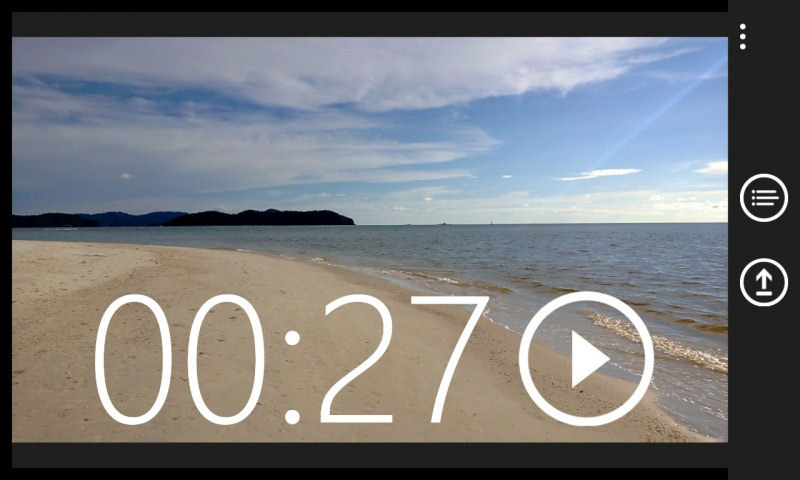 Windows Phone Store description:
This app helps you to share your videos quickly and easily with your friends, and works for all videos shot on Nokia Lumia phones with Windows Phone 8. Simply select the video in the Photos app and share, or upload after capturing and trimming with the Nokia Video Trimmer through share option.

Share your video over WiFi or a mobile data connection, but be sure to check your network operator's data charges first.
YouTube Upload is available for free from the Windows Phone Store. It is exclusive to Nokia and is currently only available for the Nokia Lumia 1020. However, the app is expected to be made available for other Nokia Windows Phone 8 devices in due course.