Those looking to publish an app to the Windows Phone Store will still need to sign up for a Dev Center account. As noted above the standard price is $99, but Microsoft is currently running a "Summer Break" promotion, which reduces the cost to $19 (available until August 26th).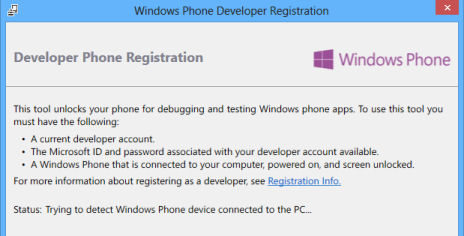 The move to ease developer unlocking restrictions may have been prompted by the release of Windows Phone App Studio, but it also has a wider significance. It will make it much easier to side load apps, which may encourage the growth of "home brew" apps. These apps are typically released by those who are unable or do not want to use the formal publishing process, or for apps that might not pass the Windows Phone Store approval / quality assurance process (e.g. taking advantage of a work around to give access to private API / unintended functionality).
More information on the new unlocking process is available in this Windows Phone Developer Blog post.