From Rafe's write-up of Nokia Pro Camera:
When you capture a photo with the Pro Camera app, a small thumbnail icon appears in the lop left hand corner of the screen, next to a shortcut to the Photo+videos hub. This gives access to Pro Camera's reframing functionality, which we talked about in detail in our Lumia 1020 camera capture review. It's effectively a smart crop function that allows you to pick out a portion of the image (i.e. reframe the original photo).

The reframing functionality can also be access from the Photo+Video hub. When viewing a picture captured using Pro Camera, a tap on "captured by Nokia pro Cam" beneath the photo, or choose "open in Nokia Pro Cam" from the menu and the photo currently being viewed will open in the Pro Camera app, ready for reframing.

As on the Lumia 1020, this reframing process is non-destructive (i.e. the original image is still available). It's notable that since we first wrote about reframing, a revert option has been added to the menu (useful if you have inadvertently rotated an image while reframing).

Reframing photos captured using the smaller resolution cameras found in the Nokia 920, 925, and 928 is not nearly as useful as on the Lumia 1020 because there are fewer pixels to work with and therefore no oversampling advantages, but it's still a nice extra, and the slickness and speed of the cropping/reframing process remains a real highlight.
To investigate, I went a-snapping (as usual!) on my Nokia Lumia 920, which now has Windows Phone 8 GDR2 and Nokia Amber installed. In the garden, I found a conveniently stationary bumble bee: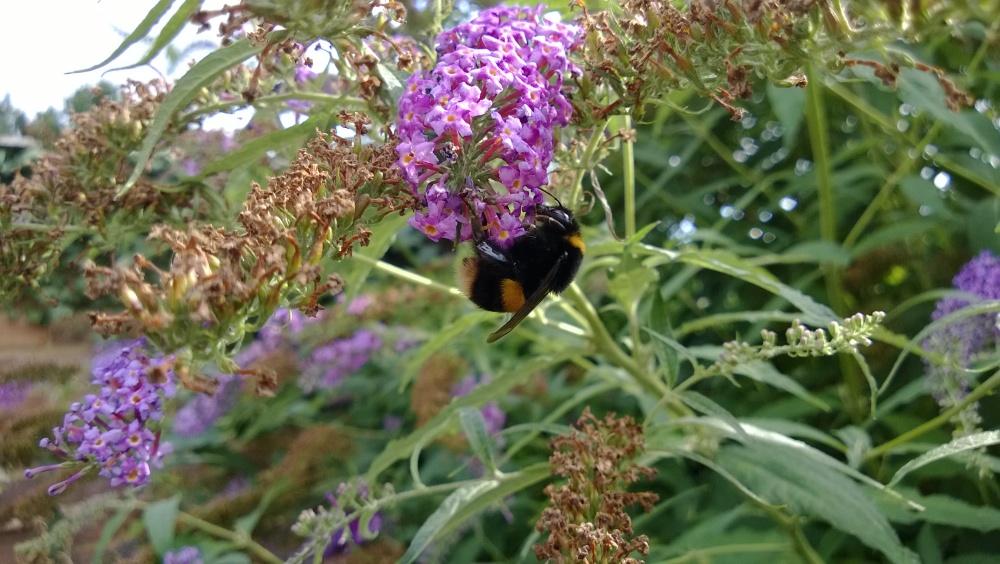 Opening this photo back up in Nokia Pro Camera, I tapped on the 'reframe' icon and then multi-touch zoomed in and rotated the shot using my fingers: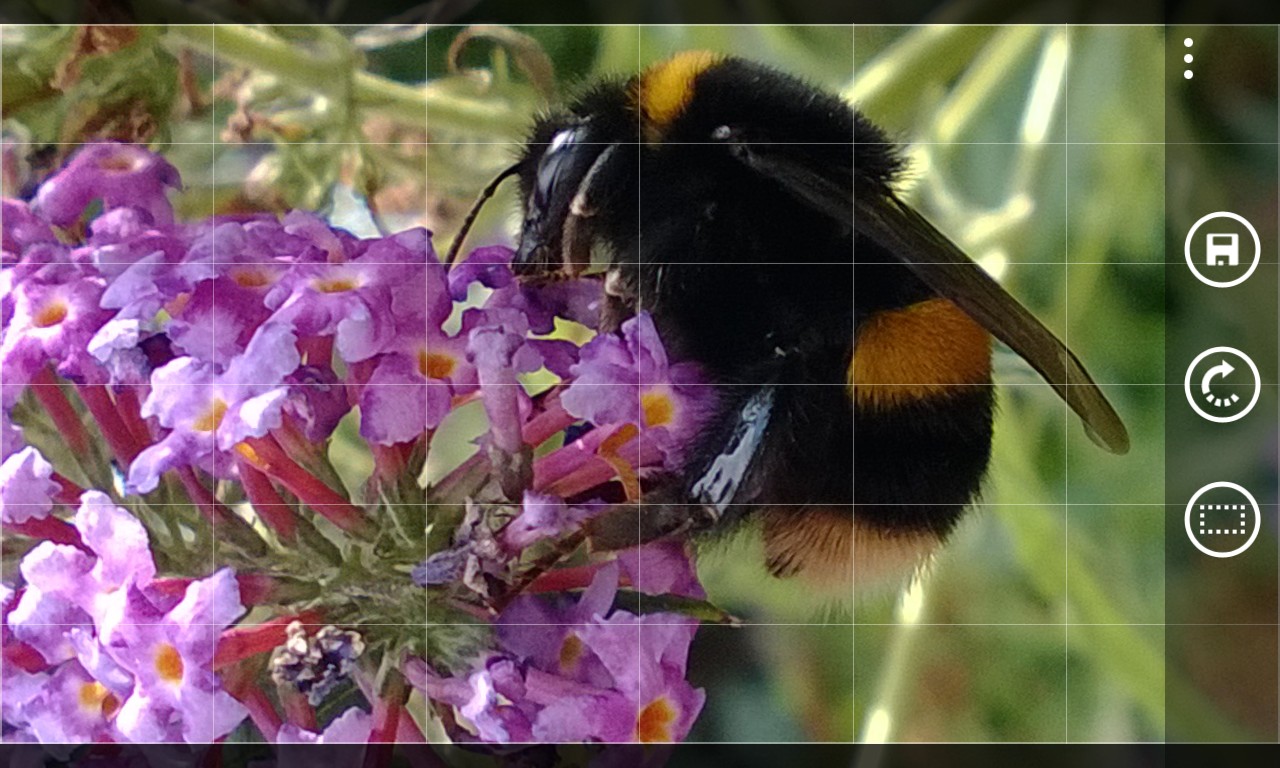 Tapping on the 'Save' icon then saves whatever's currently selected as its own JPG, separate from the underlying (typically 7 or 8 megapixel) JPG photo. In this case, here's my artistically rotated bee: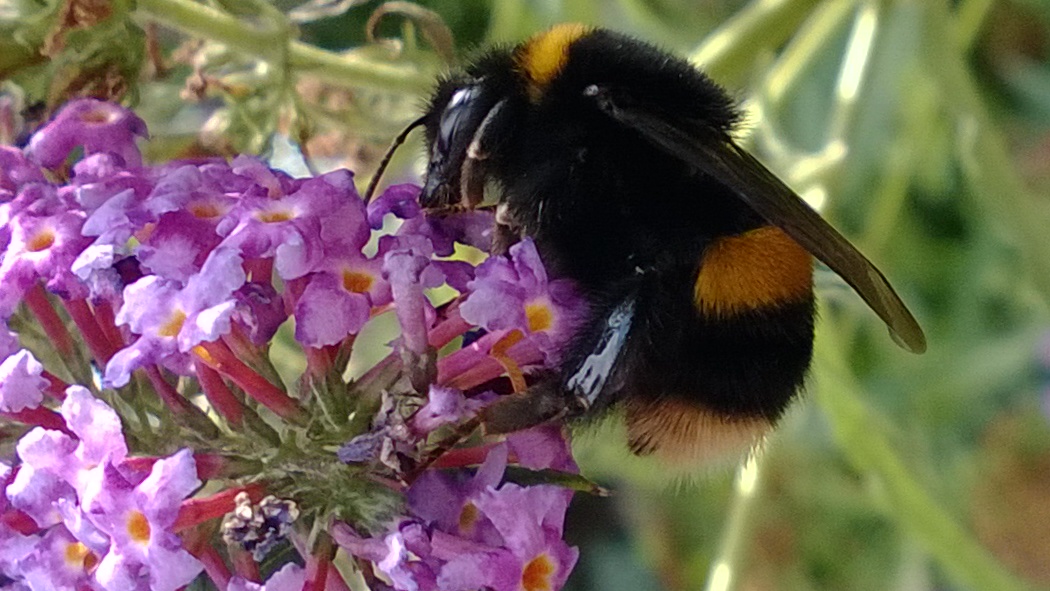 Which looks pretty impressive, at least on-screen here.
However, the caveat can be seen if you look closely, e.g. at the flowers on the left - there's clearly pixellation on show. What's happening, as Rafe described, is that the reframing function is effectively a 'smart crop' here on the lesser Lumia devices. The moment you start zooming in as part of your reframe, you're lowering the resolution of the resulting image - the bee above is barely 1 megapixel.
Having said that, 1 megapixel is still fine for sharing on social sites, making this reframing feature rather handy.
On the Lumia 1020, there's the huge benefit from so much underlying pixel detail that actual cropping doesn't occur until you're quite a way into the photo - before this point, you're effectively oversampling from the underlying pixels, with clarity and noise reduction benefits.
Kudos to Nokia though for letting us play with this software and interface on phones which have cameras which weren't actually designed to do this sort of thing!