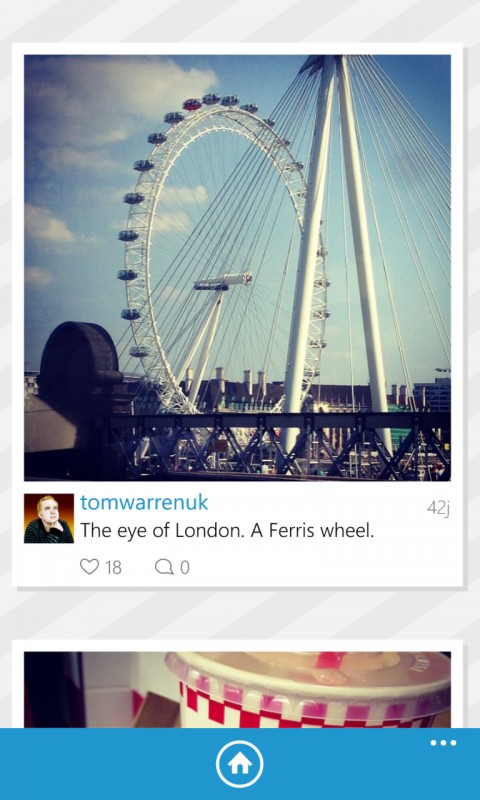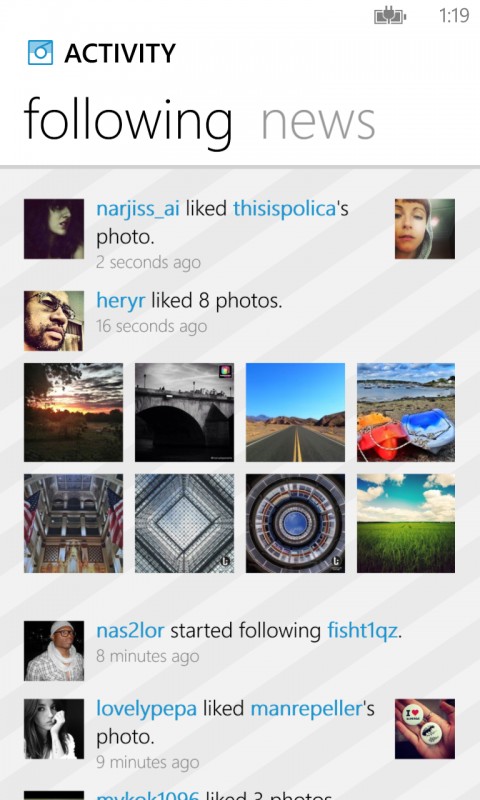 6tag allows you to upload an unlimited number of images for free, with photos drawn either from the photos+video hub, or captured within the app. As with other Instagram clients the ability to apply filters to photos is supported. 6tag has "100% original filters" (XPro-II, Earlybird, Rise, Amaro, Hudson, Lo-fi, Sutro, Toaster, Brannan, Inkwell, Walden, Hefe, Nashville, 1977), and there's also support for linear and radial tilt-shift blur effects for extra depth of field.
Also supported, in a first for Windows Phone, is the ability to upload videos (with cut scenes) to the social media sharing service. One video upload is included for free with the app, but additional upload will require a one-off in app purchase.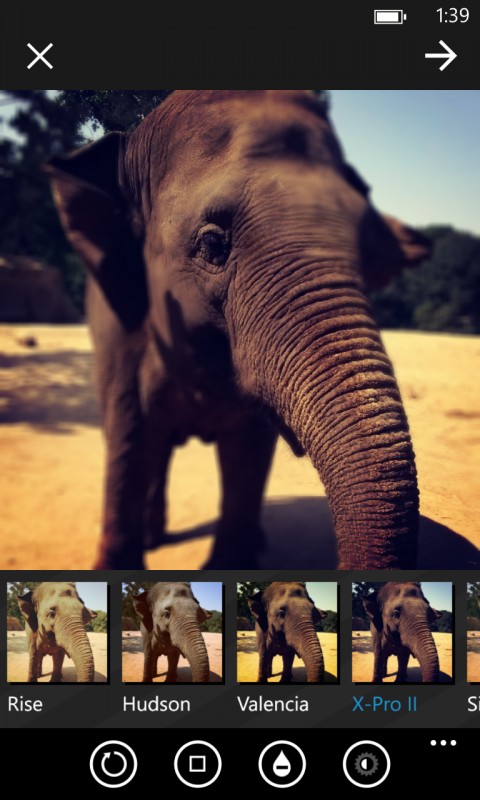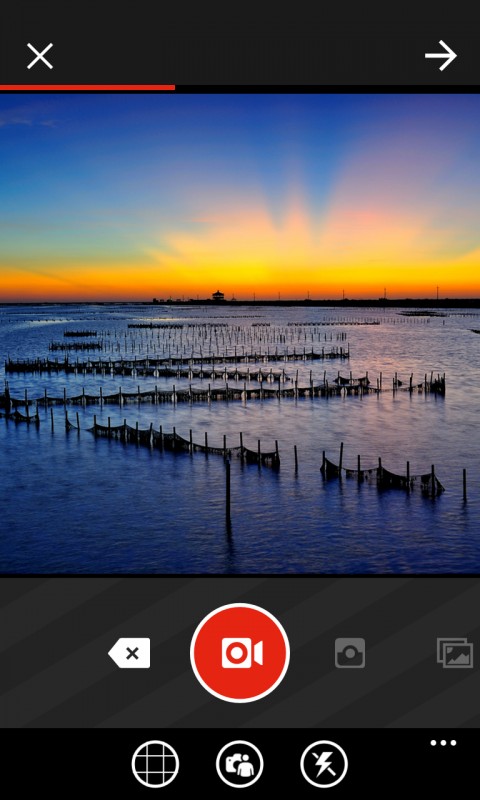 Windows Phone Store description:
6tag is the most full featured Instagram app for Windows Phone. Upload picture and videos, apply filters, tag your friends, view posts on a map, etc...

Customize your photos with one of several gorgeous and custom built filter effects. Share your photos and videos in a simple photo stream with friends to see - and follow your friends' photos with the click of a single button.
6tag, which is only available for Windows Phone 8, is a free download from the Windows Phone Store. In app purchases let you remove ads (£0.99) and enable video uploads (£1.49).