The talks, which involved the Microsoft's operating systems unit Terry Myerson, are said to be preliminary, but ongoing. HTC last unveiled a Windows Phone handset in June (HTC 8XT), but Bloomberg reports that one source indicated that the company has no current plans to release any more. Although this has not been officially confirmed by either side, such a decision by HTC may have prompted Microsoft to be more flexible in its Windows Phone licensing conditions and royalty payment levels, in an effort to retain its long term mobile hardware partner.
The initiative with HTC is part of a wider effort as Microsoft tries to line up new partners for its mobile platform. Microsoft's CEO, Steve Ballmer, met with other handset makers last week, during a trip to Beijing. Bloomberg's source is noted as having stressed that "Microsoft wants to keep working with partners other than Nokia, and expects to be able to sign accords with some phone maker who have previously focused on Android".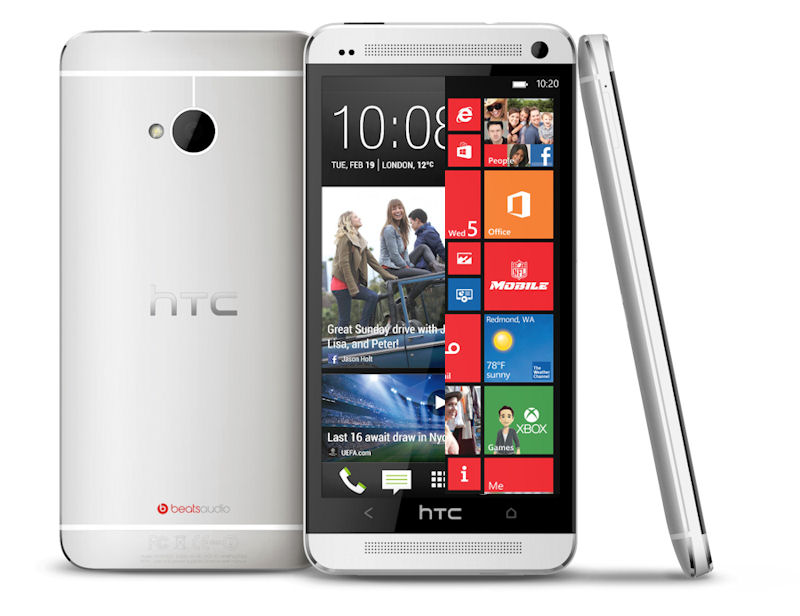 In practical terms and technical terms the idea of a dual platform device is theoretically possible. At the high level Windows Phone, in its upcoming GDR3 guise, should support a similar set of hardware components and specifications to those used in recent HTC Android devices (e.g. Snapdragon 600 / 800 SoC, 1080p resolution screen), but a considerable amount of integration work would still be required (cameras, specialist chips). A dual boot device is less likely due to legal and market hurdles that would need to be overcome. For example, a dual boot device might not find favour with operators due to higher support and training costs.
A reduction in the license fee for Windows Phone may be exactly what Microsoft needs to attract other hardware manufacturers to its platform. An up front royalty fee is widely seen as making Windows Phone the more expensive platform, when compared to the "free" open source Android. Requirements around patent licensing do make this picture more complex that it might first appear. Indeed, given that Microsoft includes certain patent licensing provisions as part of the Windows Phone licensing agreement, a royalty free Windows Phone could potentially be cheaper than an Android equivalent for handset manufacturers.

Cutting the payments associated with licensing Windows Phone altogether, which would signal a major change in Microsoft mobile platform business model, is only one option of the possible options. Microsoft could also consider reducing the licensing fee, limiting the licensing fee for the first x million handsets (i.e. lowering break even point), or linking the licensing fee to the cost of the handset. This last option would make Windows Phone more attractive to those manufacturers looking to create low cost smartphones.