The app does not directly download the update, but rather enables a phone to receive the update via the standard over-the-air update mechanism (i.e. it's the mechanism by which you can opt-in to receive updates under the Windows Phone Developer Preview Program.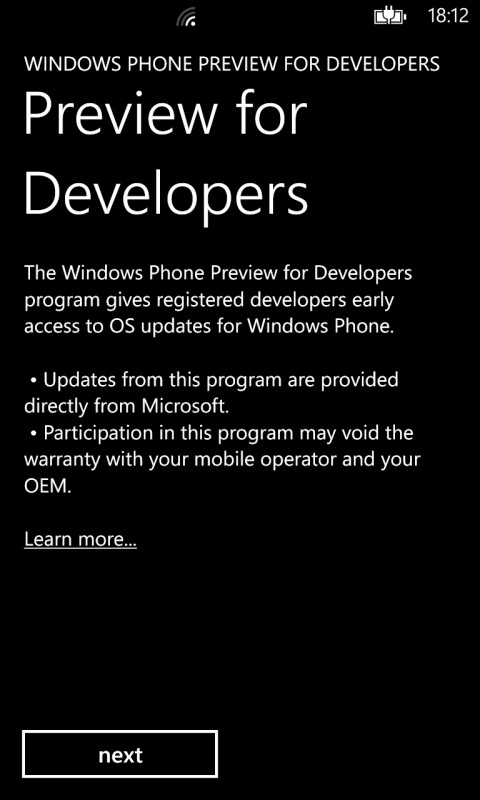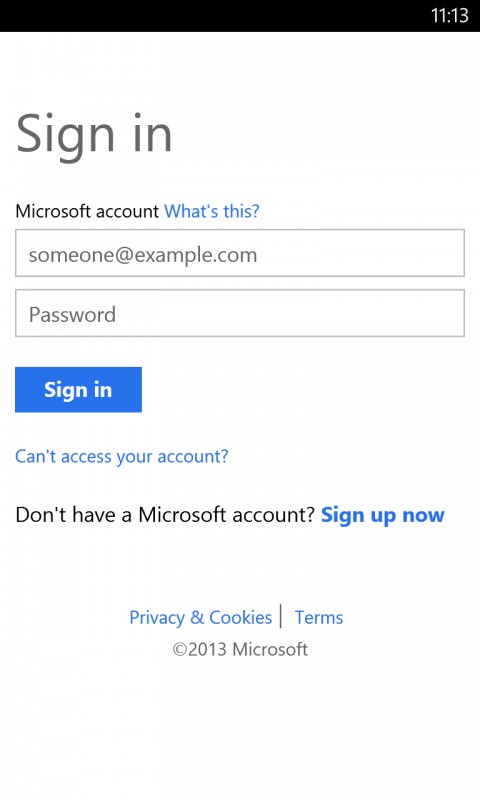 Once you have installed the app you will be asked to sign into your Microsoft Account and confirm that you want to opt-in to receive updates. You will only be able to complete this process if you fulfill one of the three requirements for access to the program (active Windows Phone Developer account, registered with Windows Phone App Studio, or developer unlocked device). You should also be aware that opting-in and installing update may void your phone's warranty.
After completing the opt-in process this you can go to Settings-> Phone update to check for new updates manually. You should immediately receive the Microsoft portion of the Windows Phone 8 Update 3 over the air software update. You will NOT receive any manufacturer specific updates. However, the software will also have no impact on existing manufacturer specific updates (i.e. any manufacturer customisations will also be present on the updated device).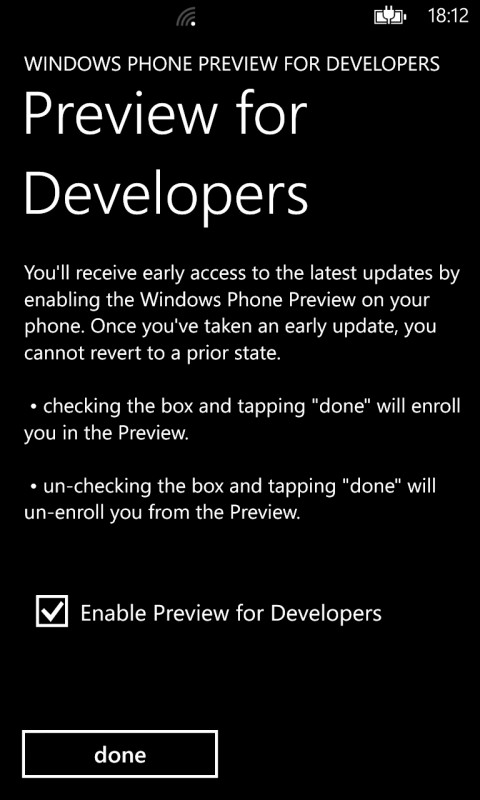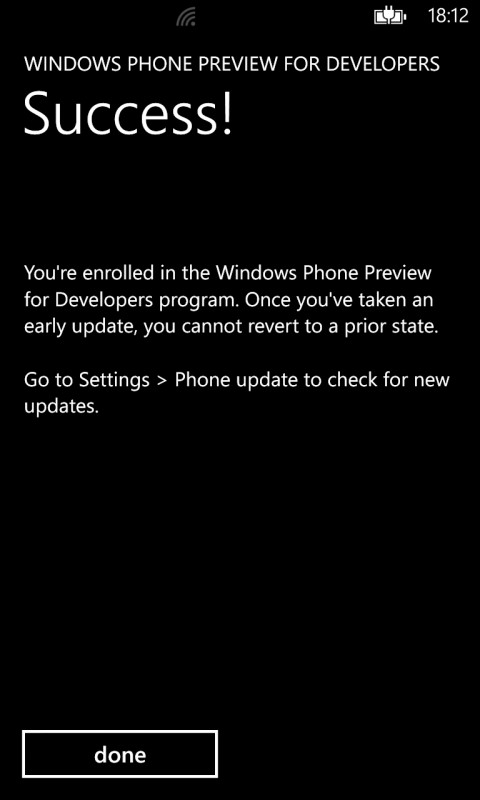 The update consists of three separate update packages:
Microsoft Update 8.0.10492.116
Microsoft Update 8.010501.127
Microsoft Update 8.010512.142
The update should take around 10-20 minutes to install, but the time may vary depending on a number of factors including device model and the amount of data stored on the device.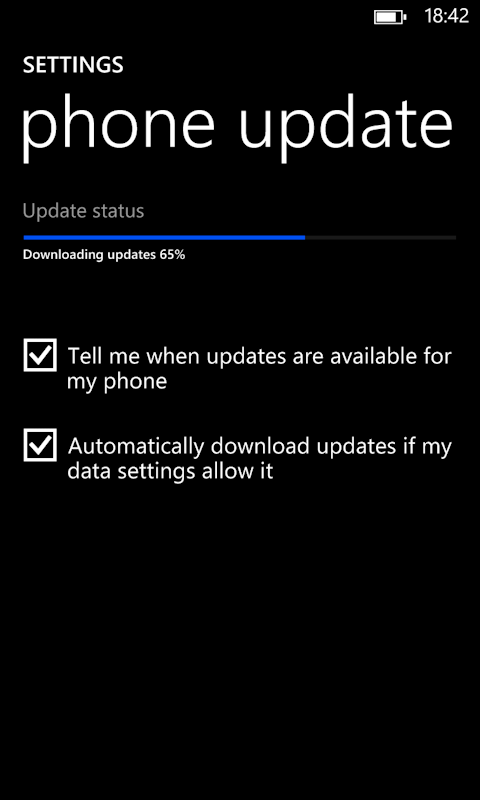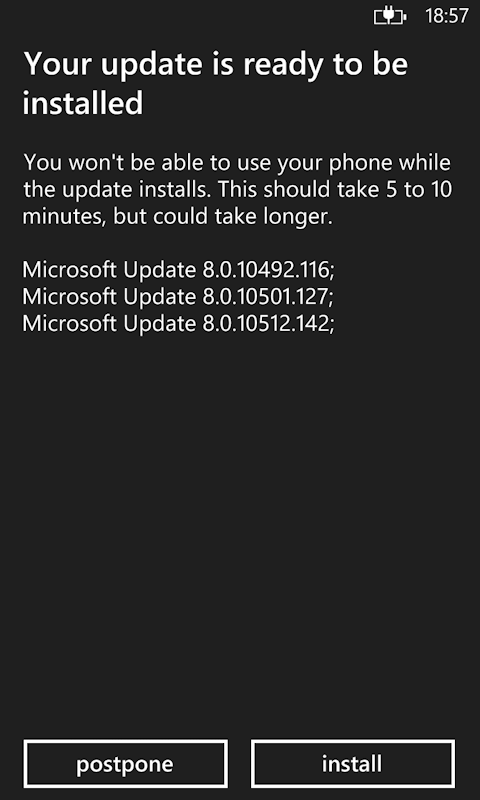 Windows Phone Store description:
Now registered Windows Phone developers can receive pre-release OS updates on their dev phone, directly from Microsoft! You can use this app to opt-in your phone to receive early Windows Phone updates before they are generally available, enabling you to run and test your app on real hardware running the latest OS before your customers.

IMPORTANT REQUIREMENTS AND NOTES:

You must meet one of the following three requirements: (a) have an active Windows Phone Dev Center account; (b) have an active App Studio account; OR (c) be running a registered developer device ('dev unlocked' phone)
Updates will only include the Microsoft update, and not additional OEM drivers/firmware
To ensure the best experience, your device must be running the latest OS release (currently 8.0.10322.71) or greater to receive early updates via this program
You will be required to accept additional terms & conditions within the app prior to opt-in
You CANNOT REVERT to a prior OS version once you have taken an update via this program

Key features:

Access to latest pre-release Windows Phone updates
Ability to opt-out of pre-releases and only receive production Windows Phone updates
The Preview for Developers app can be downloaded from the Windows Phone Store