The full list of new categories / content can be seen by tapping the plus (+) button the "my sports" page of the main panorama view. New sport categories covered by Bing Sport include: FA Cup (football), UEFA Europa League (football), Dutch KNVB Beker (football), Turkish Cup (football), French Cup (football), Coupe de le Ligue (football), Copa Italia (football), Copa Libertadores (football), Copa Sudamercana (football), Futbol Arentino (football), Liga MX (football), Colombia Categoria Primera A (football), World Cup 2014, (football), Nascar Nationwide (racing), NASCAR Sprint Cup (racing), MotoGP (racing), Tennis, European Tour (golf), LPGA (golf), Pro 12 (rugby), French Top 14 (rugby), and NCAA Football (american football).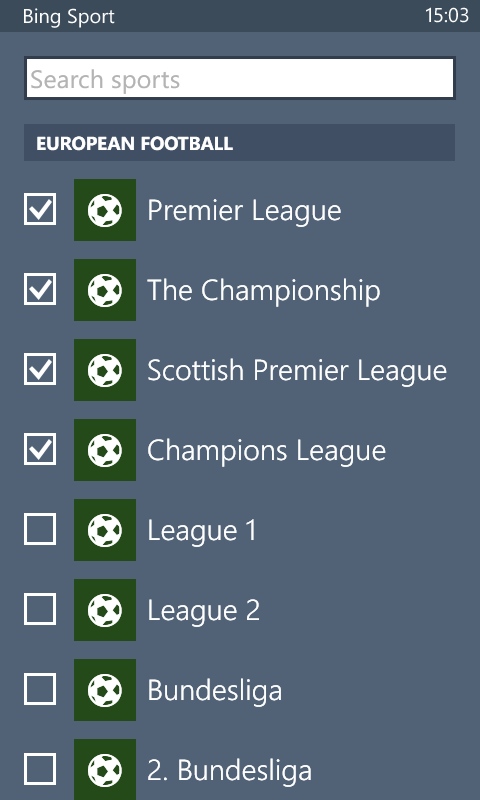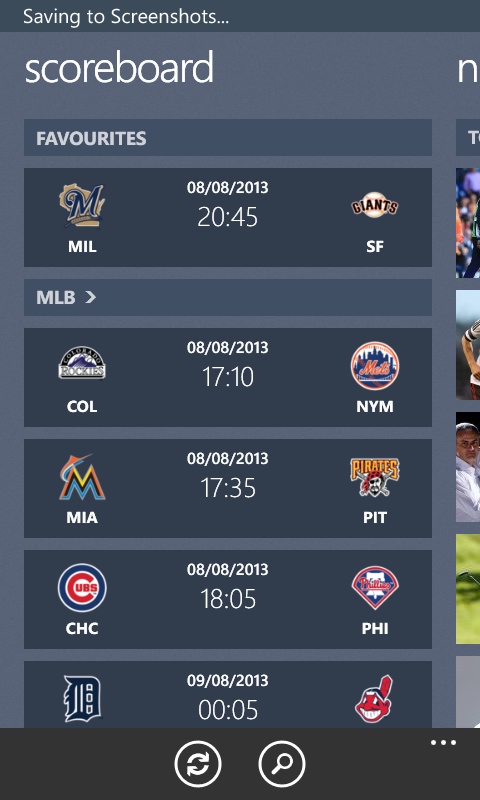 More information on Bing Sport is available in our original story, published when the app was first released in August of this year.
Here's the Windows Phone store description:
The Bing Sports app makes it easy for you to keep up with all the sports and teams you care about. Designed for Windows Phone, the Sports app puts your favourite teams at your fingertips. Swipe through the app to get an overview of the top headlines, scores, schedules, standings, statistics, and much more across all major sports. Personalize the experience so you can track all the leagues and teams that interest you the most.
Bing Sport is a free download from the Windows Phone Store. It is only available for Windows Phone 8.