When choosing pictures to use as your Glance Background, you can pick any photo or image on your Nokia handset. So simply find the images you like at the Glance Screens website, save them to your phone, and navigate to them using the media picker, confident in the knowledge that those people who have uploaded the images have taken some care to ensure the images are at the right size, contrast levels are good, and they look stunning (at least in the eye of the beholder).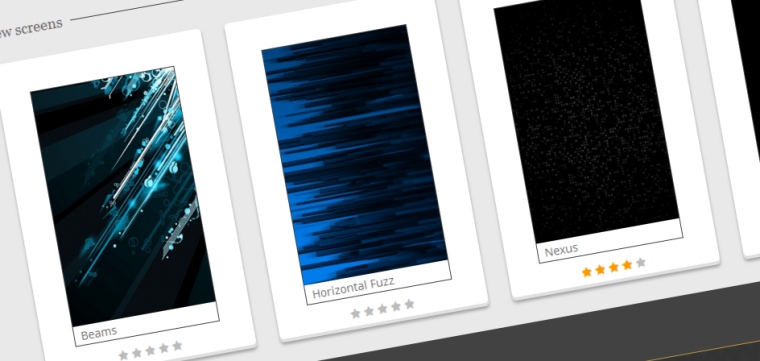 As Steve pointed out when Nokia released this tool, there are some issues to be aware of:
This application requires the Lumia Amber software update
This app will not work with Nokia Lumia 520 or Nokia Lumia 625 since they don't support Glance screen
This app is initially only availalbe in English
On the Nokia Lumia 920, Nokia Lumia 720, and Nokia Lumia 620, you may observe flicker especially with images containing large areas of bright colours
Settings >> glance needs to be on for backgrounds to appear
This beta release of Glance Background is offered as a standalone app to allow for easier installation (and removal). Combining these features into Settings is a longer-term possibility and depends on the results of this beta trial among other things.
If you want to know more about the beta, you can read about Glance Background in Nokia's Beta Labs. And to download the images, head over to GlanceScreens.com.