The integration also means that incoming calls are shown in a similar way to incoming cellular call (i.e. showing the standard incoming call screen / notification). Nimbuzz describe the calls as being "HD quality". This is related to the codec used for encoding the audio and means that call quality should be better than standard cellular voice calls.
To go along side the new voice calling feature, Nimbuzz has also added calls logs, allowing you to easily view the calls and voicemails made, or receieved, using the app. There are also a small number of bug fixes and minor improvements that sould improved the stability of the app.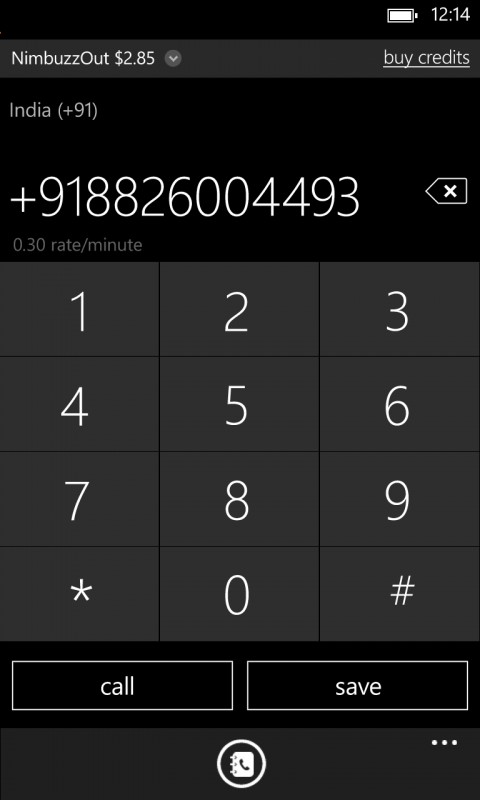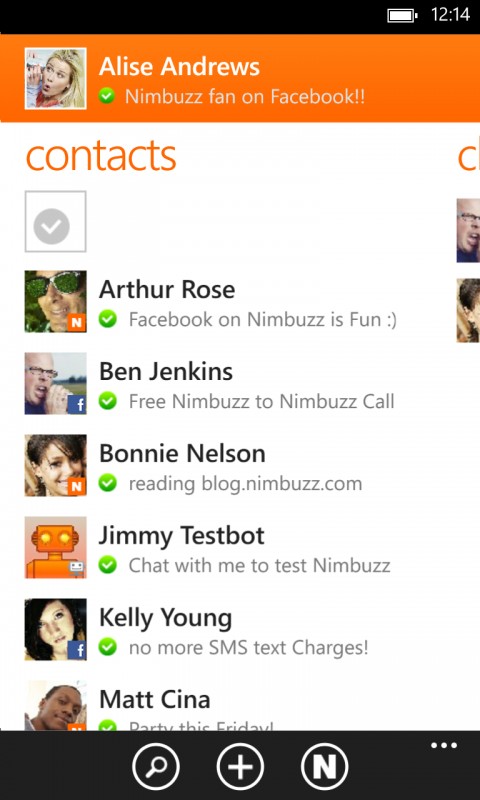 Shailesh Soni, Product Manager – Windows Phone at Nimbuzz, said:
"In our latest update, we have added unlimited Voice Calling to ensure Nimbuzz users on the platform stay connected with their friends and family all over the world at absolutely no cost. Voice calling has been long awaited on Windows Phone 8 and we are excited to bring this service to our users who have showed faith in our belief of making communication free."
Nimbuzz is one of a number of instant messaging and communication services available for Windows Phone, but with the addition of voice calls is one of the more fully featured implementation (see also Skype and Viber). The services federates (links) with Facebook Chat and Google Talk , which means in addition to Nimbuzz Messenger contacts, you can chat with friends who are using Facebook or Gtalk.
Windows Phone Store description:
Nimbuzz Messenger combines the power of internet and smart phone messenger into one, and lets you send unlimited chat messages and share files (pictures/videos) on any mobile device across popular messengers. Nimbuzz Messenger is available on Windows Phone, Android, iOS, Symbian, Blackberry, Java, PC and Mac.

Nimbuzz Messenger lets you chat, share media with your buddies on Facebook, Gtalk 24x7 for free.

What's New?

Now make Free Voice Calls with all your Nimbuzz Messenger contacts
Bug Fixes
Nimbuzz is a free download from the Windows Phone Store. The new version is for Windows Phone 8 only. An earlier version of the app continues to be available for Windows Phone 7.