The limitations of the format encourages creativity, with stop-motion and time lapse creations being particularly popular. The video capture portion of the app aids in this process by having a tap-and-hold to record interaction, or a tap multiple times interaction to record sequential short portions of video (i.e. stop motion). Thus, while a Vine can be recorded in one go, some of the most creative is recorded over a longer period of time (and requires careful planning).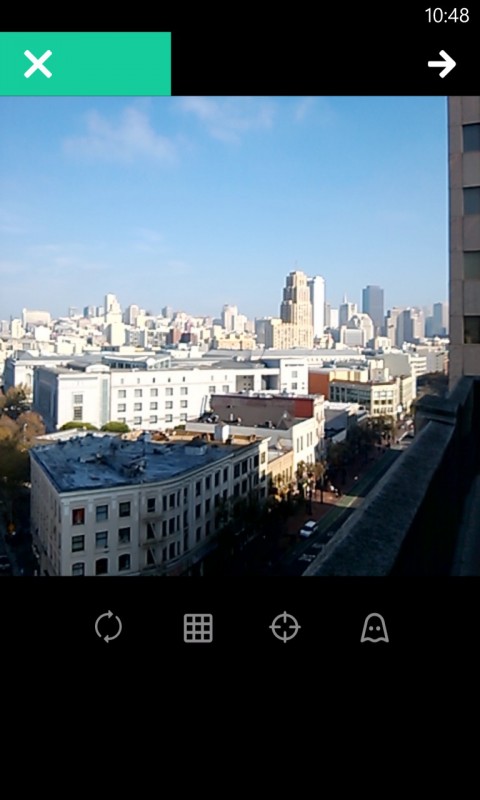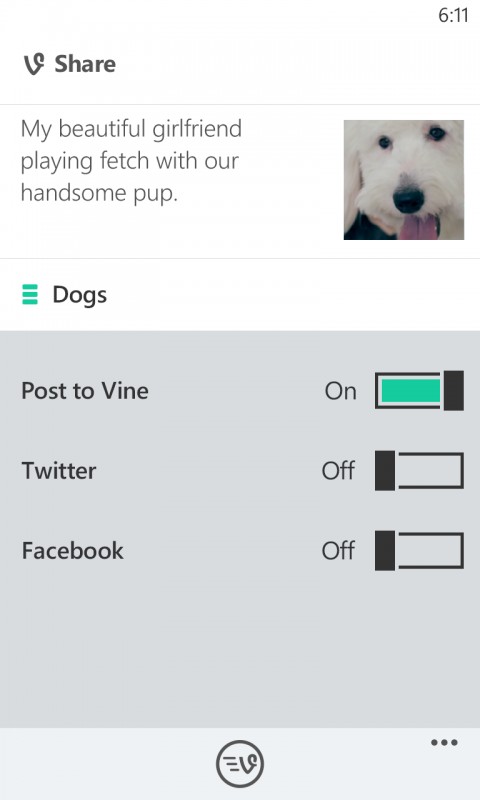 While Vine's can be consumed via the web and select Twitter clients, the best Vine consumption experience is within the Vine app itself. The home page of the app shows a stream of featured Vines (which auto play when you stop scrolling), whilst a channels section lets you browse Vines by category (e.g. Cats, Scary, Family, Nature). You can also opt to find a particular Vine by searching by people or tags.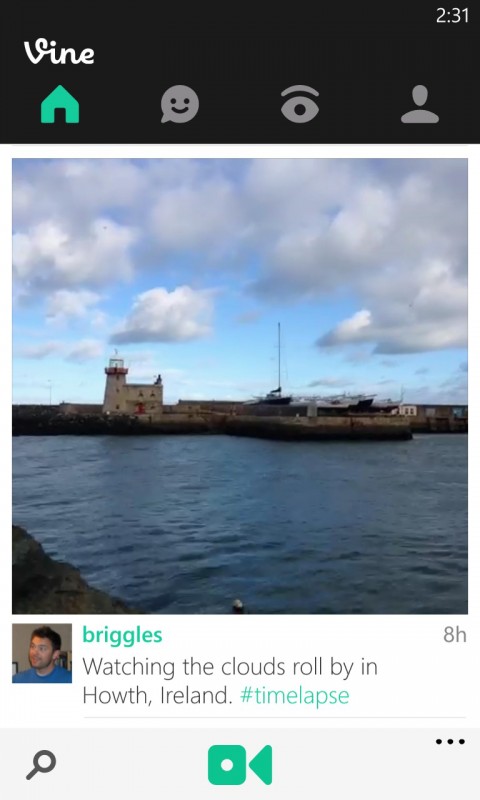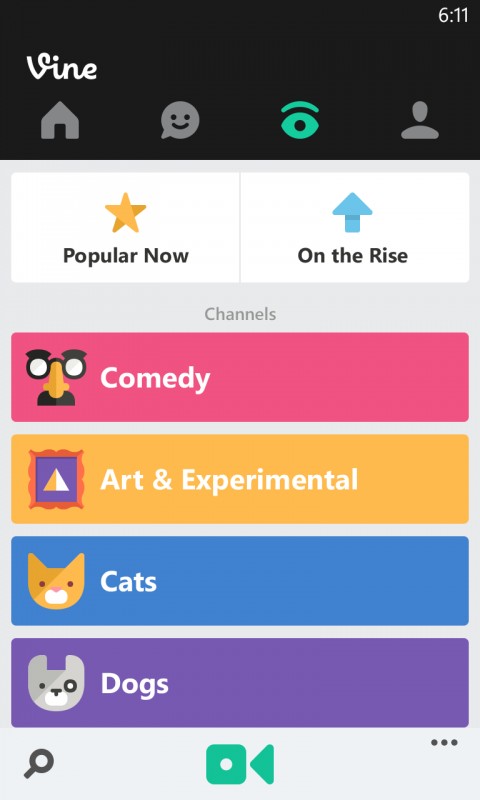 The core feature of the Windows Phone app are essentially the same as the Android and iOS version of the app. However, unique to the Windows Phone app is the ability to pin your favourite Vine account to the Start screen. It's also possible to pin the Vine camera to the Start screen, making it possible to start creating a Vine with just a single tap.

Here's how the Vine Blog describes the app:
Tap and hold the screen to create short, looping videos with sound. Camera tools, like grid and ghost, help you shoot like a pro, and, of course, you can put yourself in the action with your front-facing camera. Check out Explore to view popular posts, browse through channels, or see what's trending, and discover which of your friends are already on Vine with Find People.

Unique to Windows Phone, you can pin your favorite Vine accounts to your homescreen, and use Pivots to easily switch between your apps.
While Vine is the official app for accessing and creating Vines on Windows Phone, it's worth noting there's an excellent existing third party alternative in the form of Rudy Huyn's 6Sec app. The official app follows a design that will be familiar to those who have used Vine on iOS or Android, but 6Sec may appeal to those who prefer more of a Windows Phone flavour to their app design. However, it is worth noting that the third party requires an in-app purchase in order to activate the app's upload feature (something that is free in the official app).
Windows Phone Store description:
Vine is the best way to see and share life in motion. Create short, beautiful, looping videos in a simple and fun way for your friends and family to see.

• Free, unlimited uploads
• Instantly post videos on Vine, then share to Twitter and Facebook!
• Find, follow, and interact with people close to you
• Explore trending posts, featured hashtags and editor's picks
• Pin favorite Vine accounts and channels to your home screen
• Connect to Vine from within camera mode
• Pin the Vine camera to your home screen and launch with one tap
Vine is a free download from the Windows Phone Store.