From the description in the Windows Phone Store:
Catch up on programmes from Channel 5, 5* and 5USA in this Demand 5 app for Windows Phone 8.
This app provides a free 7-day catch up service for a wide selection of Channel 5, 5* and 5USA shows (some shows are available for longer) plus a selection of classic archive programmes.
To ensure you are provided with the best viewing experience, this app requires Wi-Fi.
You will need Windows Phone 8 to use this application.
Here's Demand 5 in action: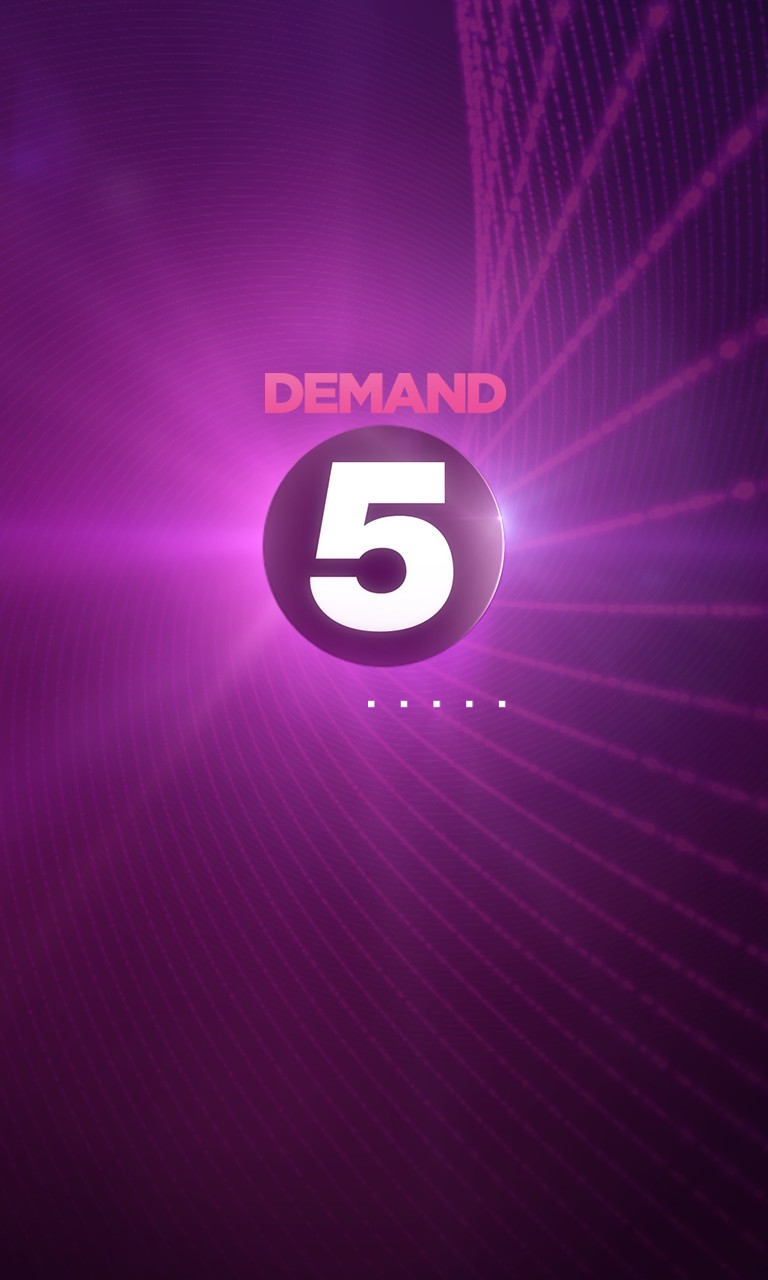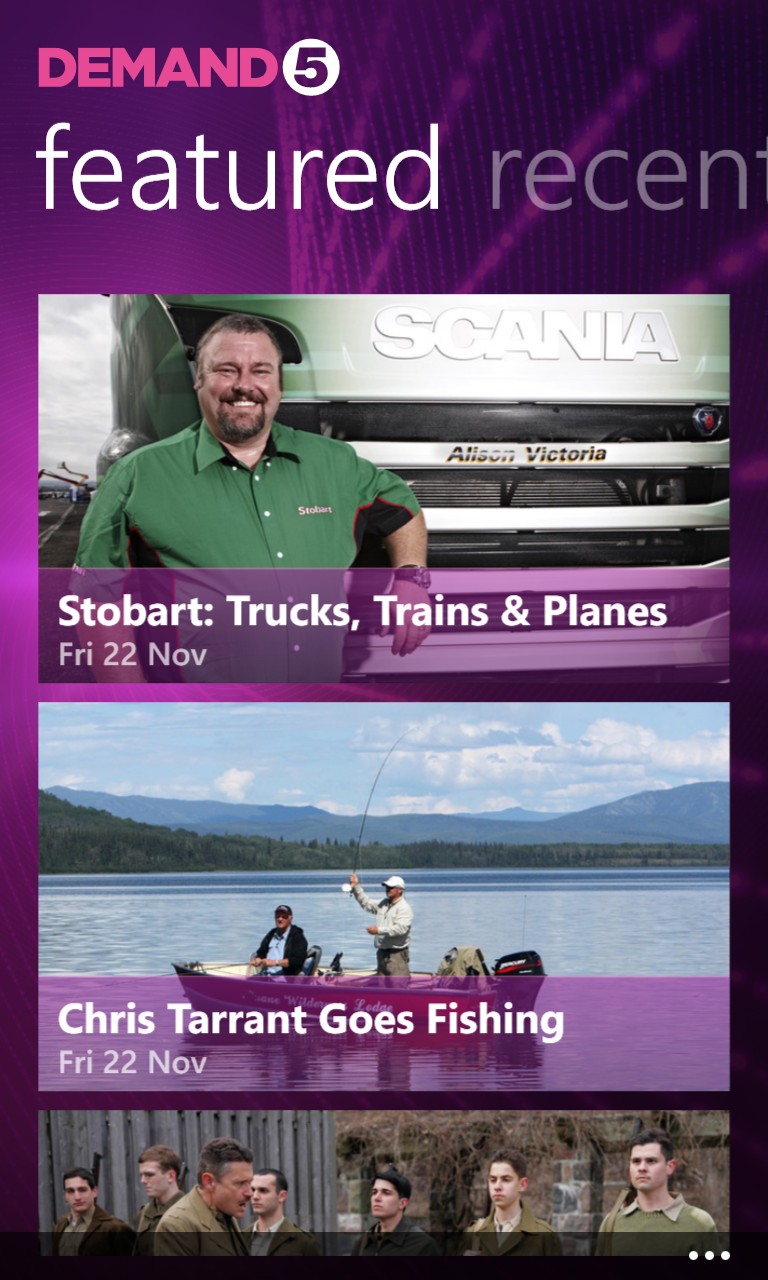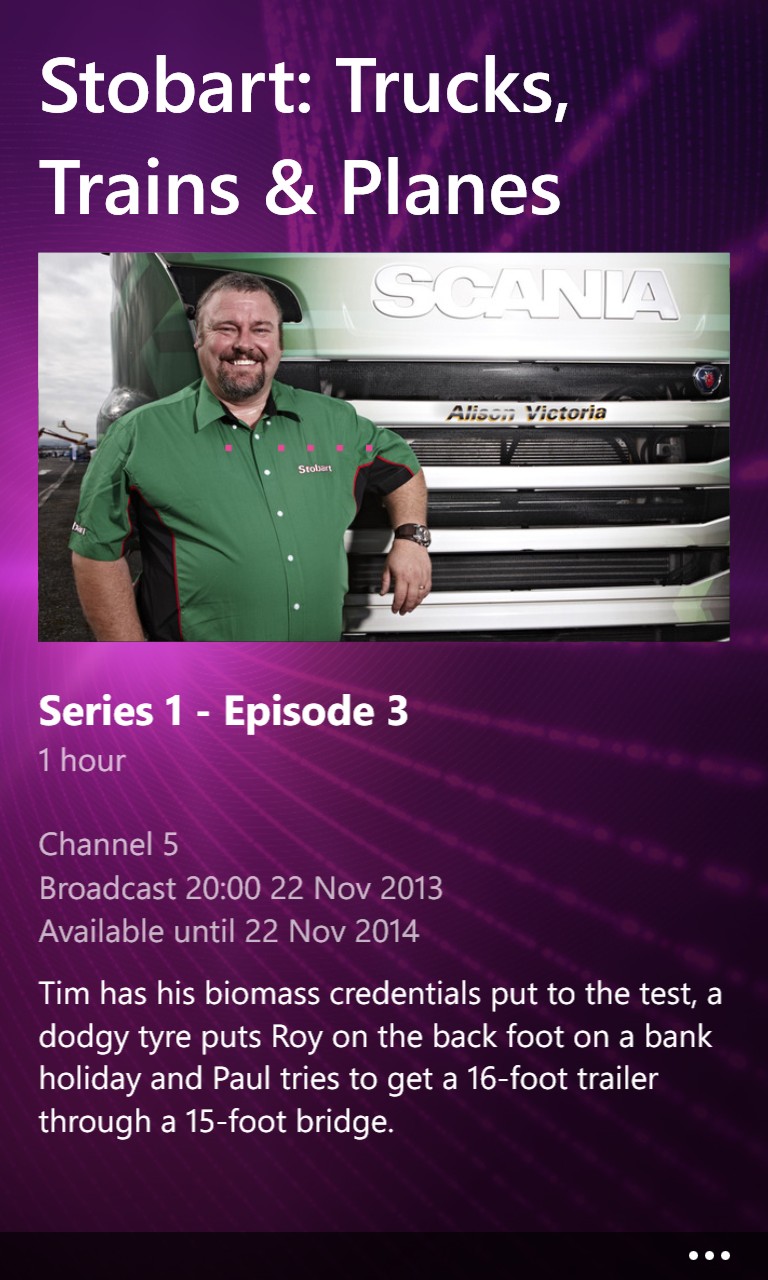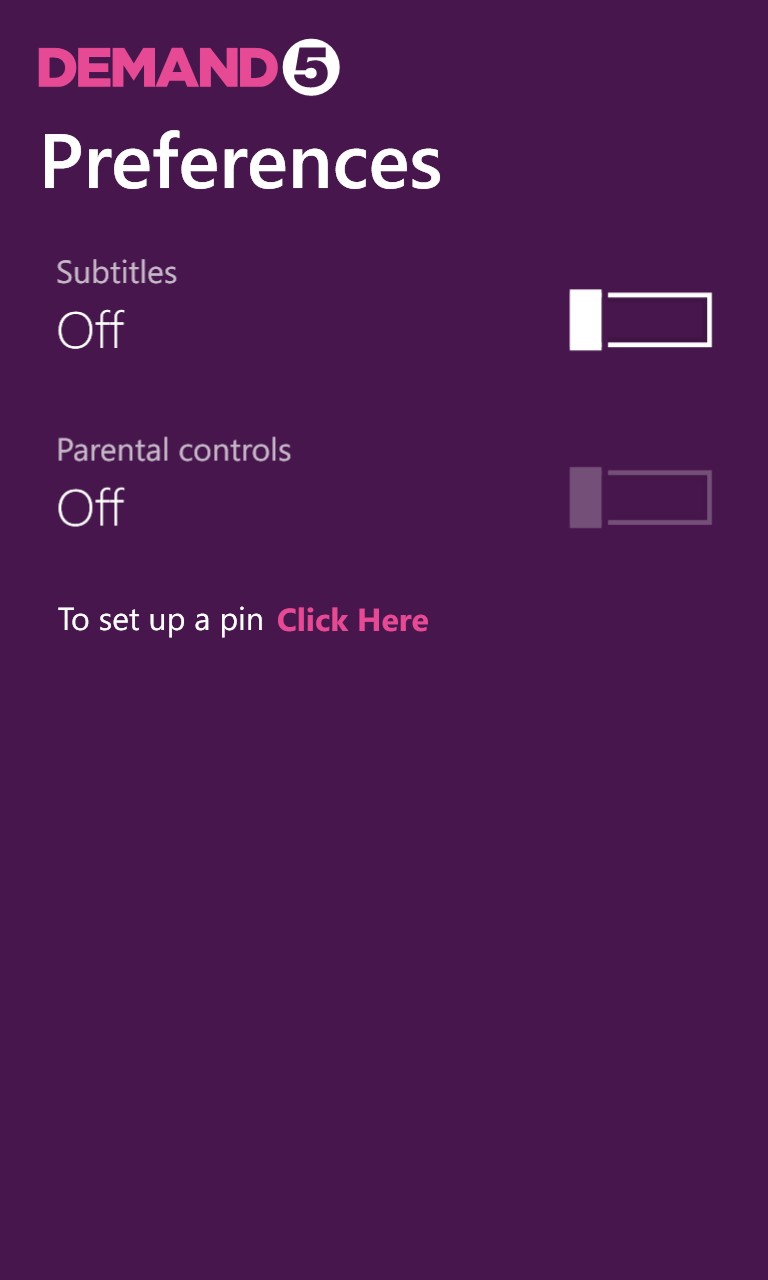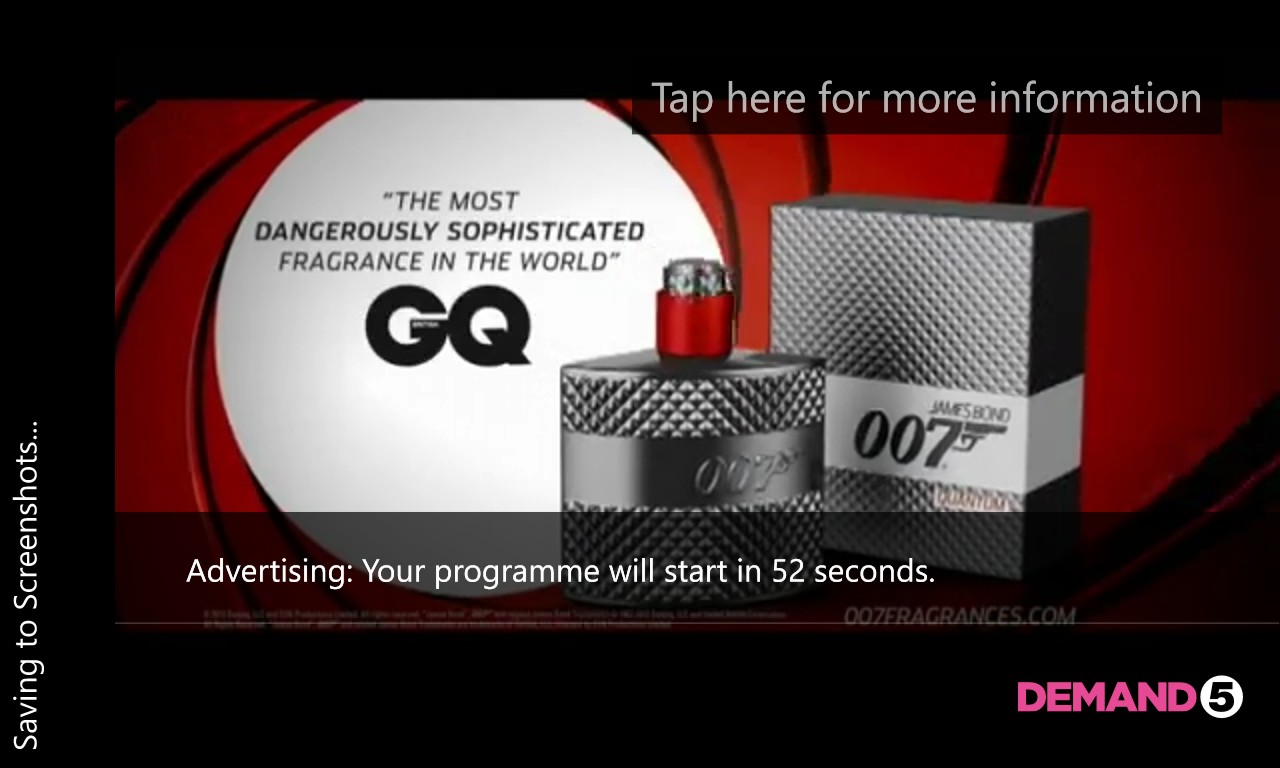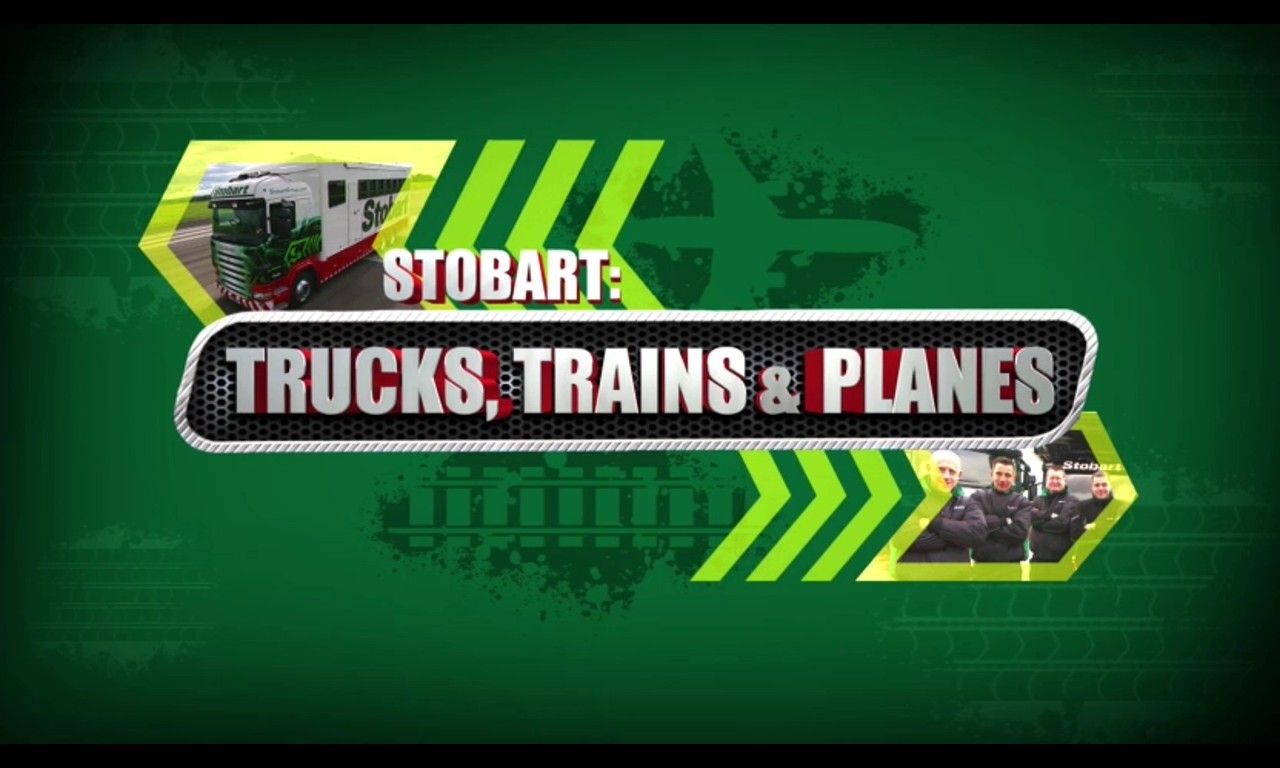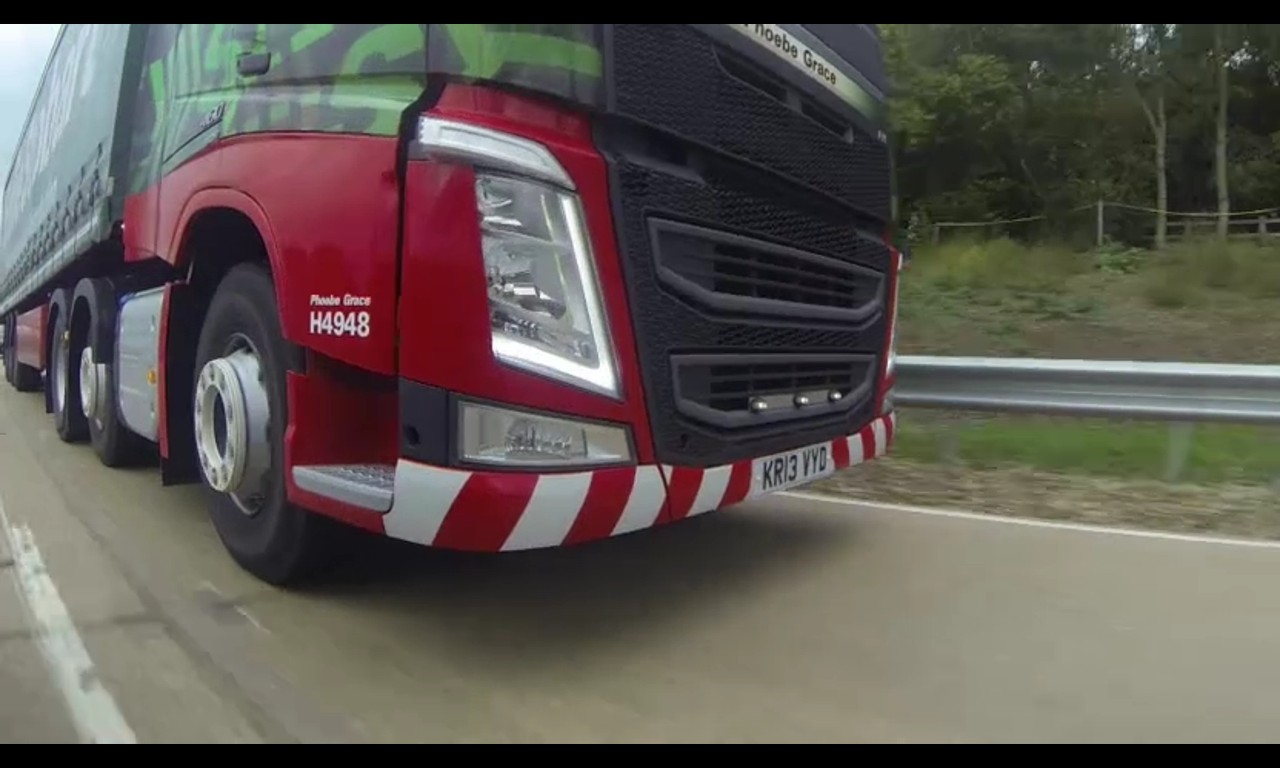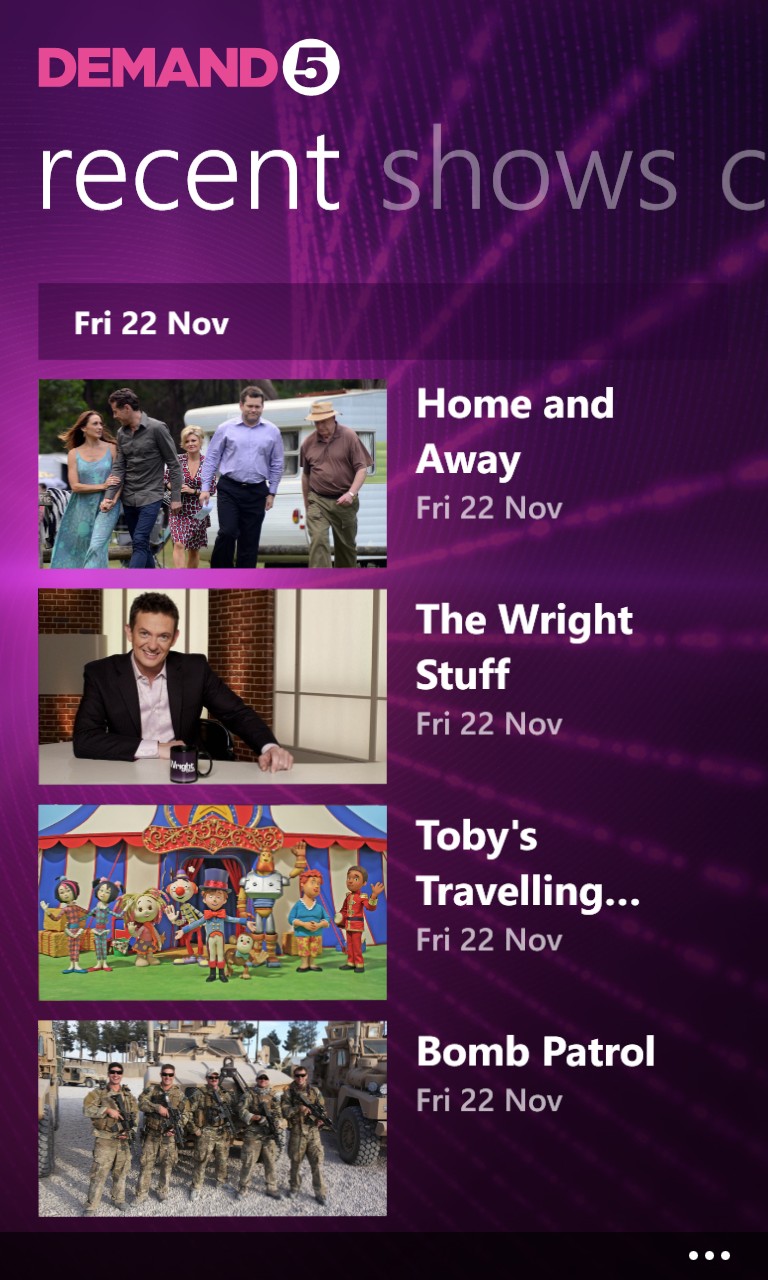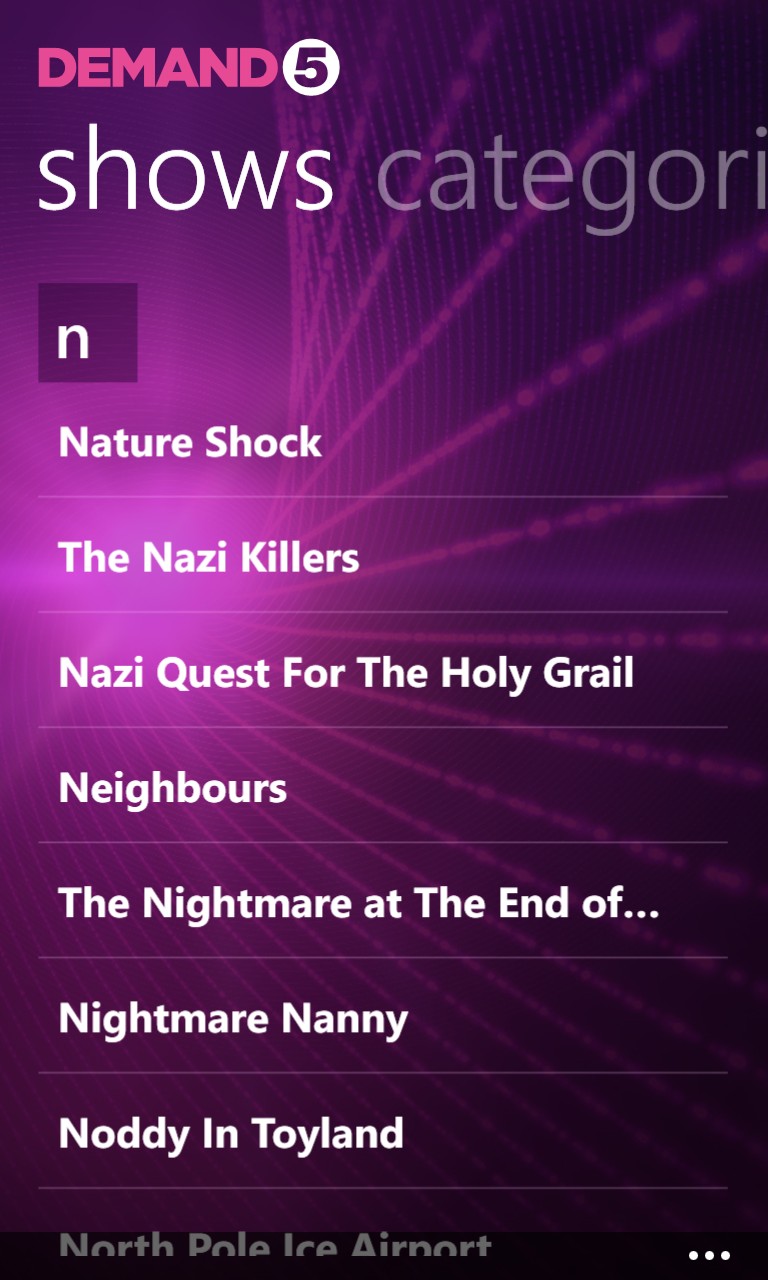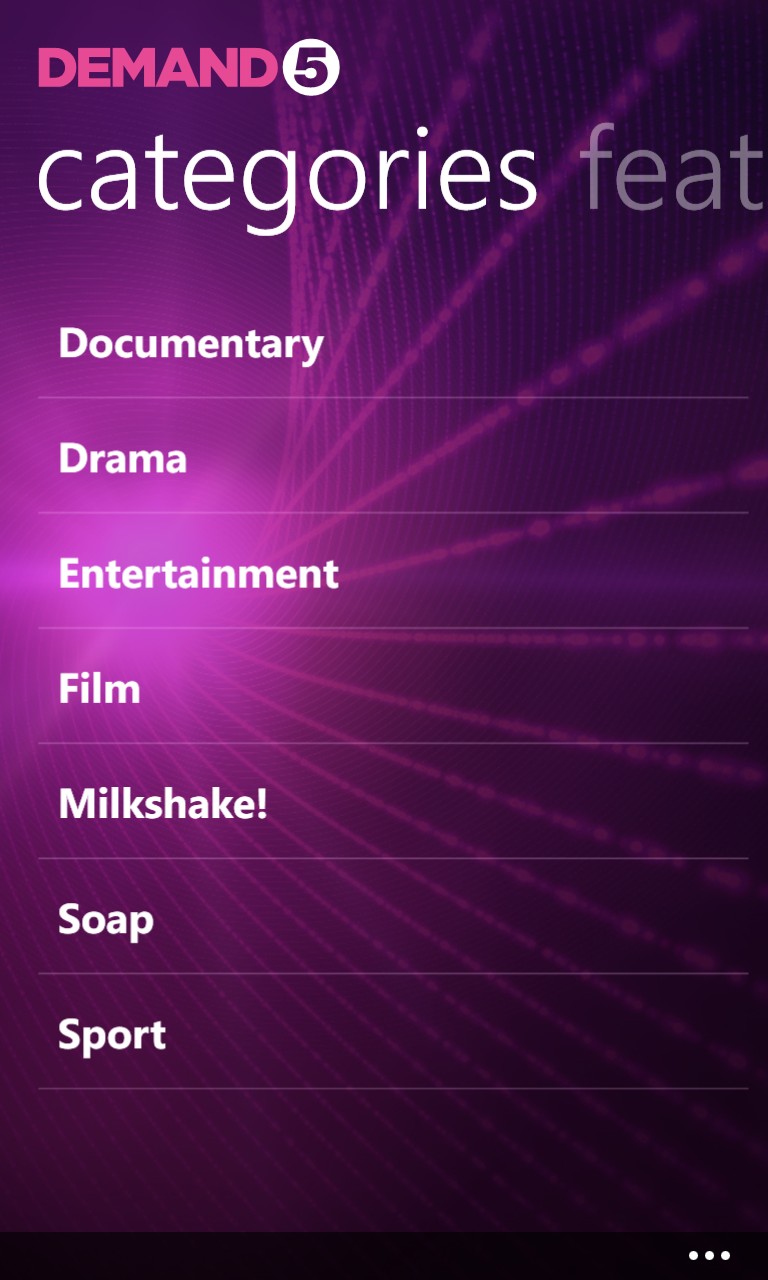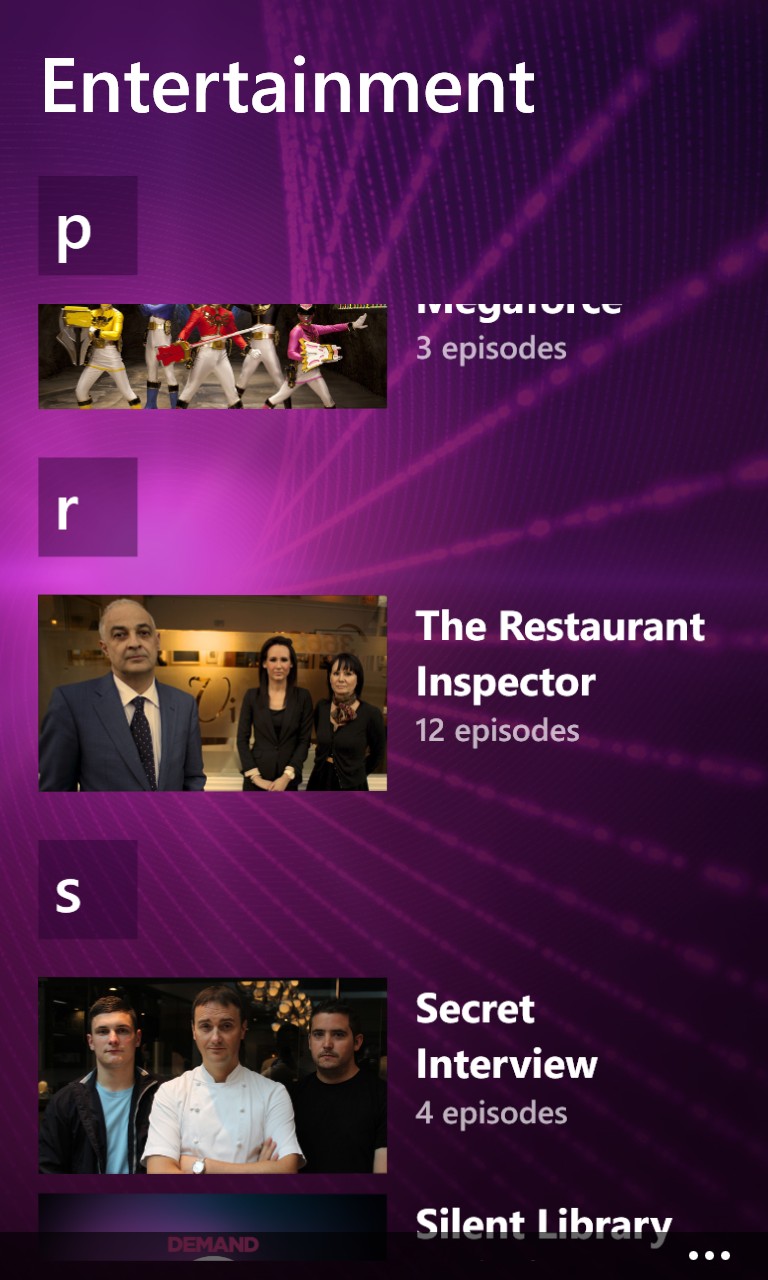 It's worth noting that all of this is strictly for those within the UK, and this is enforced according to IP. Plus, not every programme on the channel is available, due to licensing conditions from the programme makers. There's still an excellent selection though.
You can download Demand 5 here.
With BBC iPlayer, 4oD and now Demand 5 in the Windows Phone Store, it only remains to see ITV bring their programming onto the platform too.