From the description in the Windows Phone Store:
Introducing Sozoom by Volevi, *Now saves HD size photo, adjust zoom level and balloon size* reinvent how you share the supersize image taken with your Nokia Lumia 1020 & 1520 to the social network. Simply add the small or big "Zoom Balloon" to let your friends see how closer you are with your Lumia 1020 & 1520.

Before start, photo must be taken with the Nokia Camera app with JPG (X MP + XX MP) settings. The gallery page will scan for Hi Resolution photos, this may take a while, and will jump to the latest photo after the load is finished. Add the balloon, touch anywhere in the picture to select the zoom position, then drag the balloon anywhere, change the balloon color from the menu in the app bar.
New in this version v1.8.9.3 (over v1.5 in the previous story) are:
Zoom level adjustment
Zoom balloon size adjustment
Hide the zoom bar with the hide button
Save HD size Sozoom photo (1600px).
Here's the new version of Sozoom in action: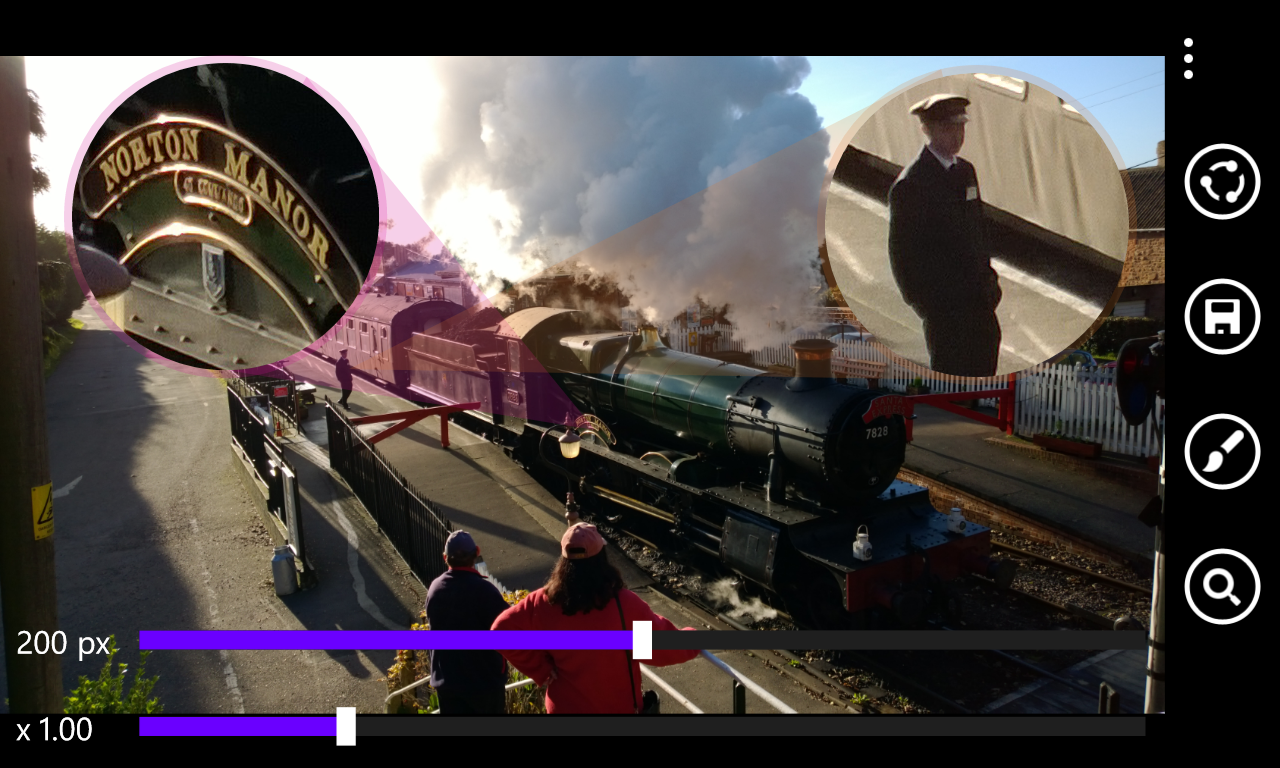 The new 1600 x 900 pixel output (via email, sharing, whatever) is very welcome, you can view a sample here (shared from my SkyDrive). Sozoom is intuitive and quick and, most of all, a terrific advert for Nokia's PureView oversampling system....
You can buy Sozoom here in the Windows Phone Store, for less than a pound, Euro or dollar. The trial version only allows one small 'balloon', but it'll give you enough of an idea as to whether you want to buy the full application.