The tournaments mode is available to players who have reached level eleven or higher, and have some very high coin returns. The various tournaments have their own goals, and because you'll be interacting online with other players you have more options to fill out your profile and avatar.
Much of the festive content is still to be revealed, but we're expecting some special 'finishers' to boost your score and 'power-ups' to help you during the game to maximise your earnings in the freemium title.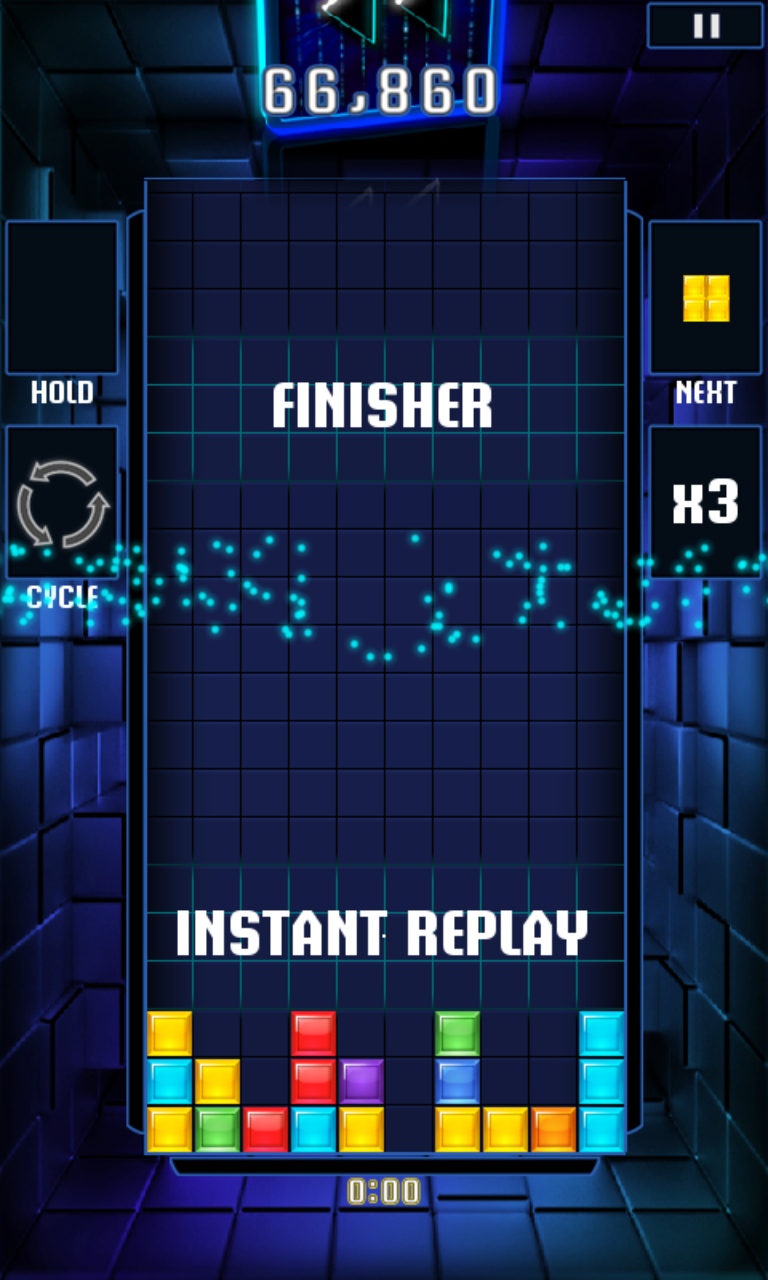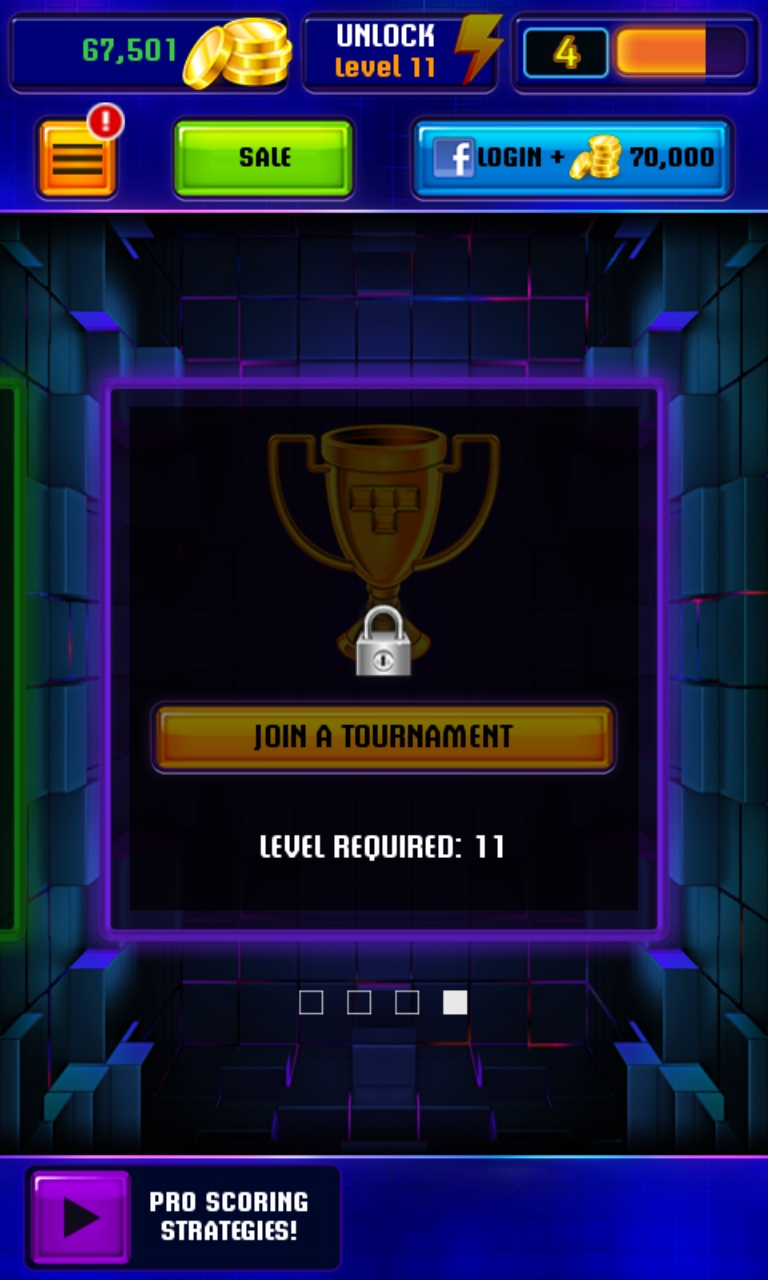 The major changes in v1.4, as listed in the app directory, are:
New Tournaments Mode
Updated Player Profiles and Avatars
Updated News Section
Festive Holiday Content
Tetris Blitz pushes the freemium model right to the edge of acceptability, diluting the 'score as many points as you can in two minutes' concept through some incredibly strong power-ups you can purchase, but it is a great adrenaline rush, and I still dip in and out of the game since its launch in September this year and our subsequent review here on AAWP.
Tetris Blitz is brazen about all of this, and it's the cocky swagger of knowing that even if it is called out by some, this is 'Tetris' and it will still be downloaded by the metric tonne, and as long as 1% of people buy a boost package, then the developers will be in profit.

But there's so much to buy that it's crazy! How about the ability to see more than one tetronimo piece coming up? That function, which is part of the fabric of the traditional game, will cost you £2.79. Want to hold two pieces instead of one? £4.49. Remove the in-app advertising? £3.49. I'm up to £10.77 already and I've not even started on the limited use boosts (three shots of 'crusher' block for £4.49?) It's ridiculous.

Have a pure experience and never beat the high score you made in the tutorial move, or cough up and pay for the boosts, knowing that it's the only way to get to the top of the high score table... hoping your friends don't care that you bought your way there.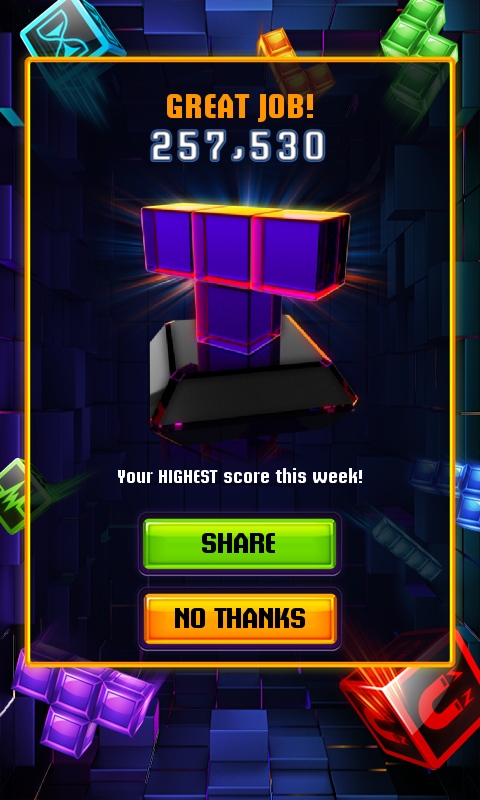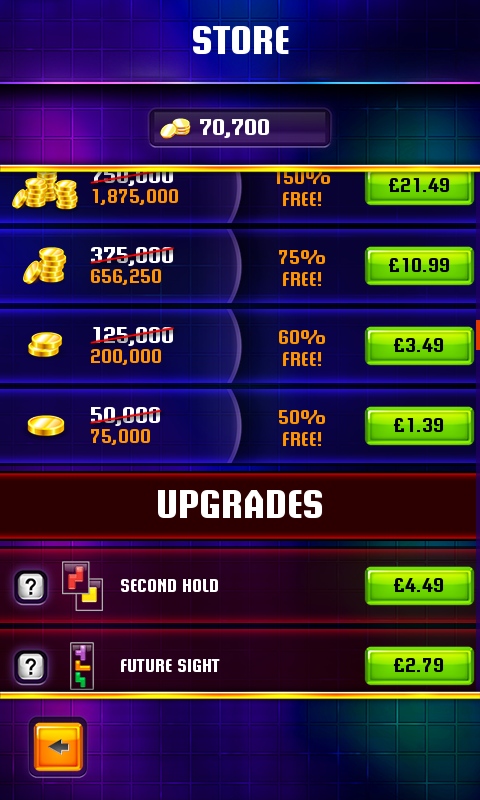 Tetris Blitz is a free download from the Windows Phone Store, and you can find the link via the AAWP App Directory.