Starting with just a town hall and a lot of open space, can you manage the construction of buildings and a growing civilian population alongside the defences required to protect your province and be ready to strike out as an aggressor against AI opponents or online challengers?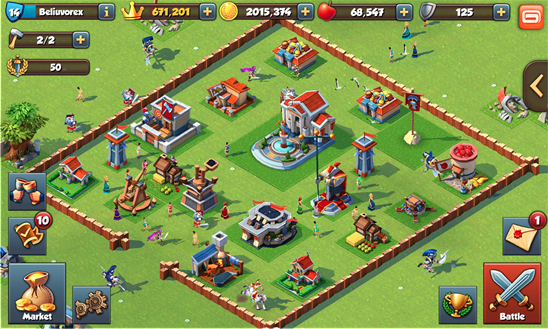 Featuring a solo campaign that acts initially as a tutorial but eventually both builds up your resources, your army, and your skills. While it's a solid campaign, the real strength of Total Conquest is to be found online and in multi-player match ups, where you can stake some of your gold against a similar sized pot of treasure from another player in a winner takes all scenario.
Combat is of the 'watch your troops fight' variety, but there is enough strategy to keep you interested and make a helpful contribution, either for good or for ill. Your choices are based around when to send troops into battle - once they are out there they will not be able to withdraw and will fight without your input.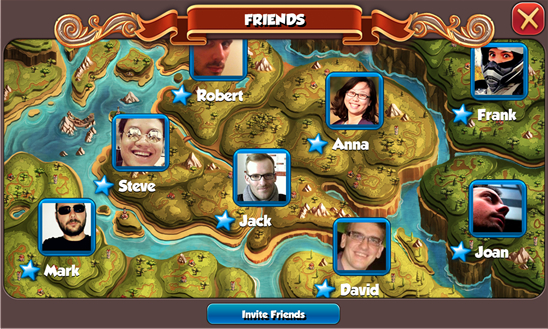 The main features in the app directory listing are:
Build and manage your own unique city-state
Defend your city with Towers, Traps, Walls, Gates and garrisoned units
Hire, train and upgrade 10 different unit types, each with a specific role
Take on a challenging solo campaign to master the art of war games
Battle players from around the world and lead your army to victory
Create or join a Legion of powerful players and get reinforcements from the other members
Coordinate with your allies to win Legion Wars
Fight to increase your Legion ranking and earn great rewards
The title is a freemium based title, so you can choose to do the grind and wait as items are delivered, or pay to speed up the production of the elements. Total Conquest is available to download from the Windows Store, and you can find it via our App Directory. It's a 159 MB file, so you'll need to do so over Wi-Fi.