The app currently provides this exit information for stations in Zone 1 (i.e. most of the central London Tube stations), with an illustration showing the optimum placement (e.g. when travelling northbound on the Victoria line to Oxford Circus you should travel in carriage 7 or 3). The app shows exit information for interchanges (switching to another line), external exits, and lifts.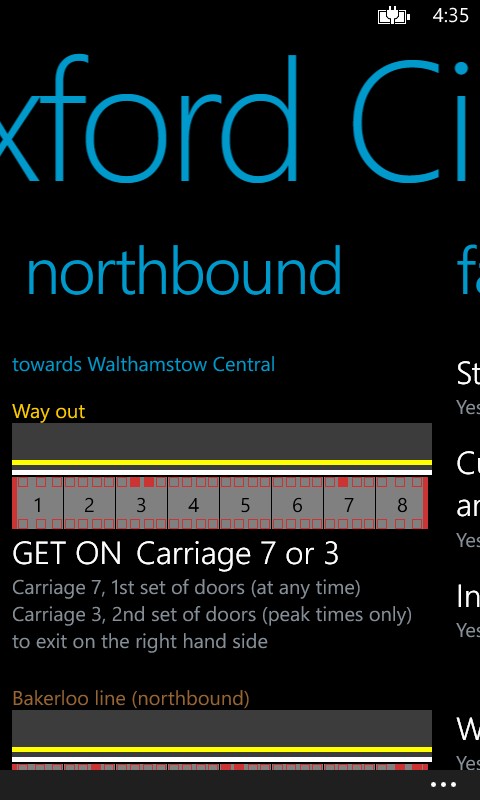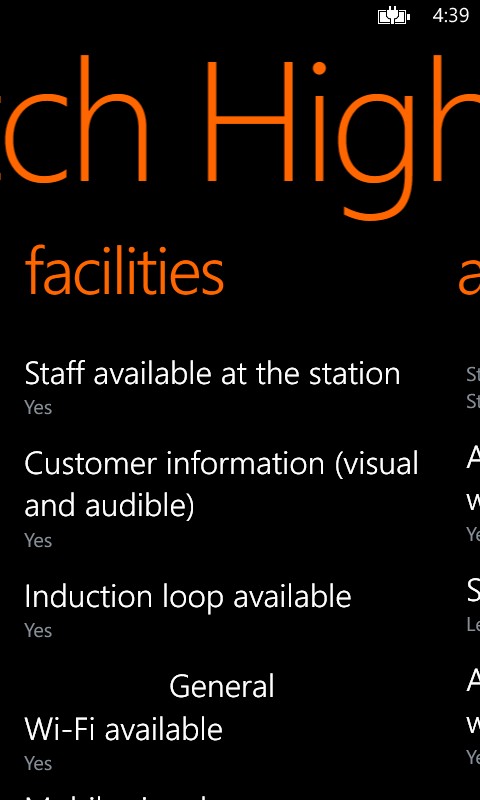 Each station gets its own panorama view, with a page for each direction of travel. In addition there are pages for a variety of additional information: facilities, accessibility, and transport connections.
Facilities provides information on the services available at the stations (e.g. whether staff are available, if there's a mobile signal, information about taxi ranks, and more). Accessibility provides information on access to the stations (e.g. wheelchair access, number of escalators / steps for each entrance / exit, and more). Transport connections provides information on other transport options available at or near the station including buses, river boats, footpaths and the nearest cycle hire docking stations.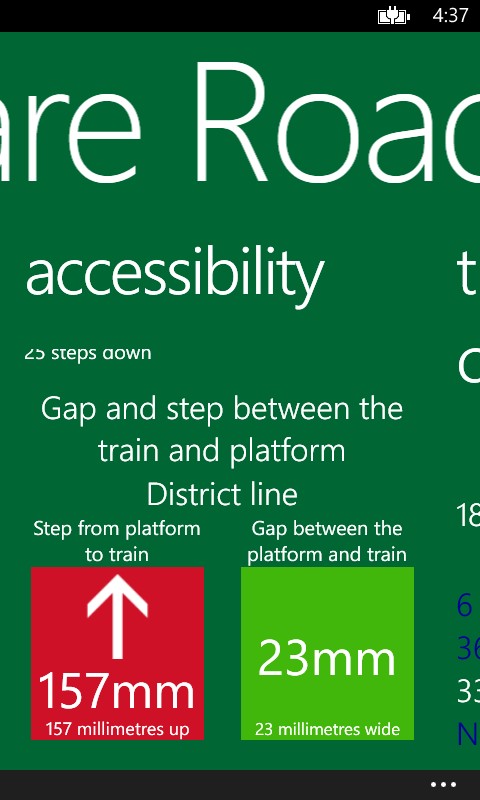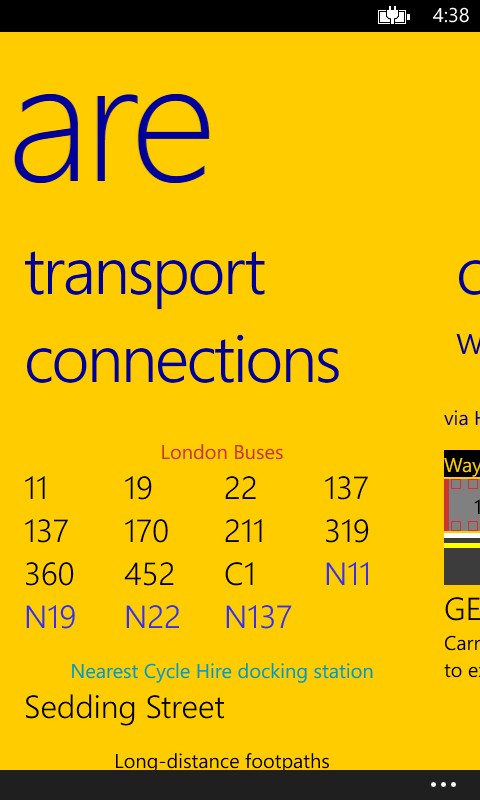 Windows Phone Store description:
Exits Expert London Lite is a useful and sublime travel app that tells you in no more than 3 taps which carriage and door to board at, in order to arrive closest by the desired exit or interchange corridor.

Information for stations in fare zone 1 are available (including Earl's Court, Elephant & Castle, Hoxton, Notting Hill Gate and Vauxhall).

Exits Expert London Lite is a free download from the Windows Phone Store