The Windows Phone client allows you to register with the service or log on to an existing account. Your avatar and cover pictures can be set here, either from a new picture or from a picture on your handset.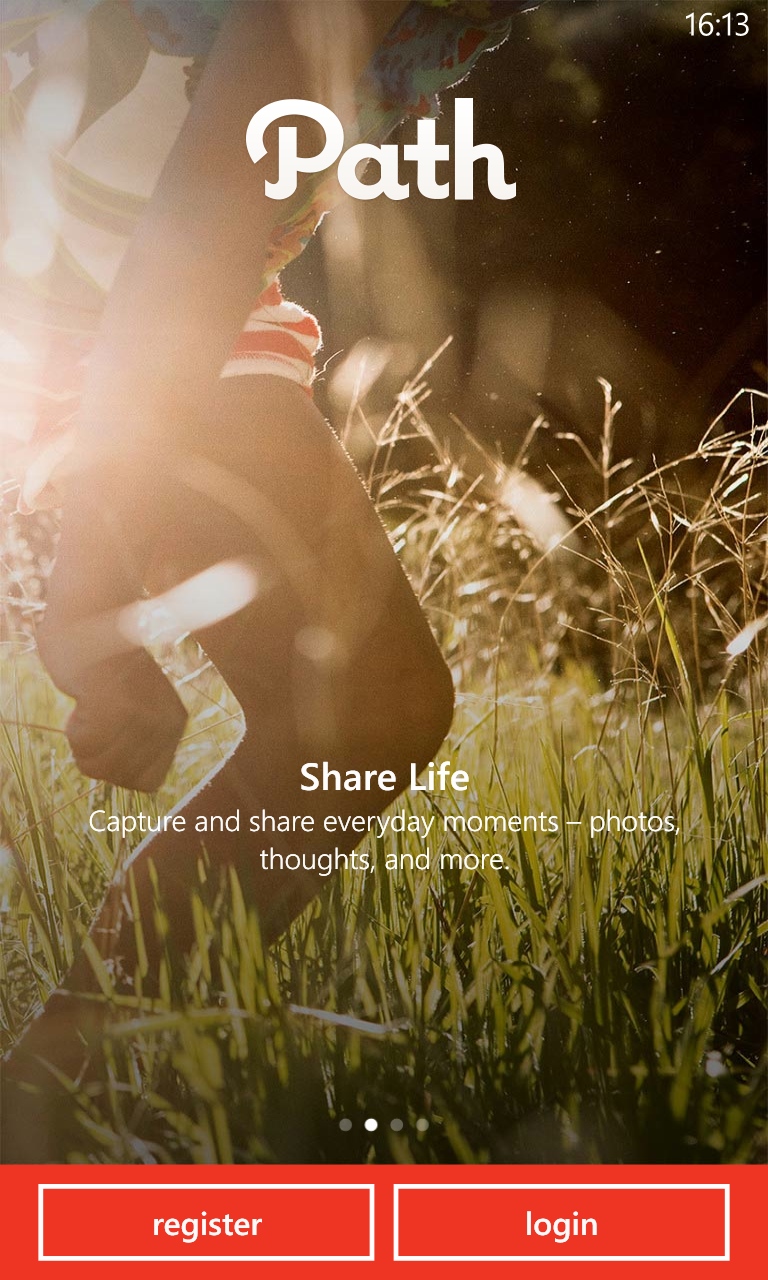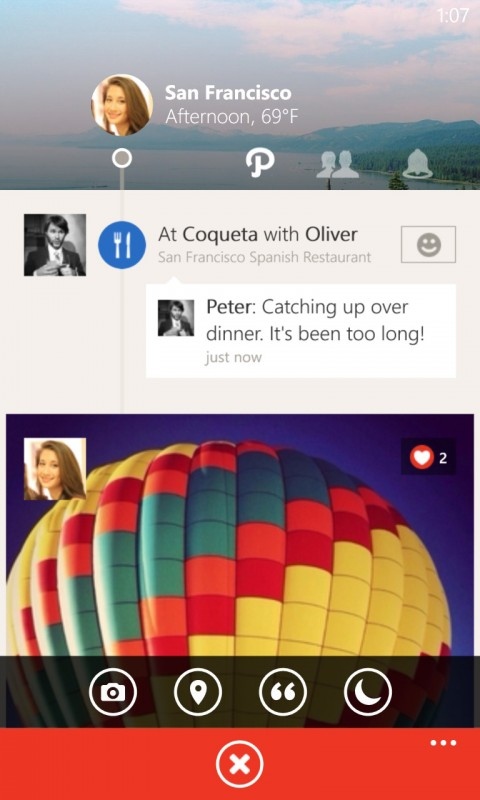 Taking pictures with Path is a touch frustrating compared to other social photography apps on Windows Phone. While you can use images taken previously, you can only use them if they are in the Camera roll album. You also do not have the option to resize, crop, or rotate any pictures inside the Path application (which means getting an edited image up to path is difficult).
I realise the app is in beta and these features could be coming up in the next release, but when a number of apps already have this facility it feels like Path is cutting a corner.
Path also has a range of filters in the application, but the effects they have feel basic and a touch cumbersome in comparison to the "standard" suite we've seen in apps such as Instagram, 6Tag, and Pictures Lab.
For existing users of Path (which is primarily a mobile focused network through the iOS and Android apps), if they have switched to Windows Phone the availability of a Path client will likely be welcomed, but I don't see this beta being able to attract a significant number of new users to the service.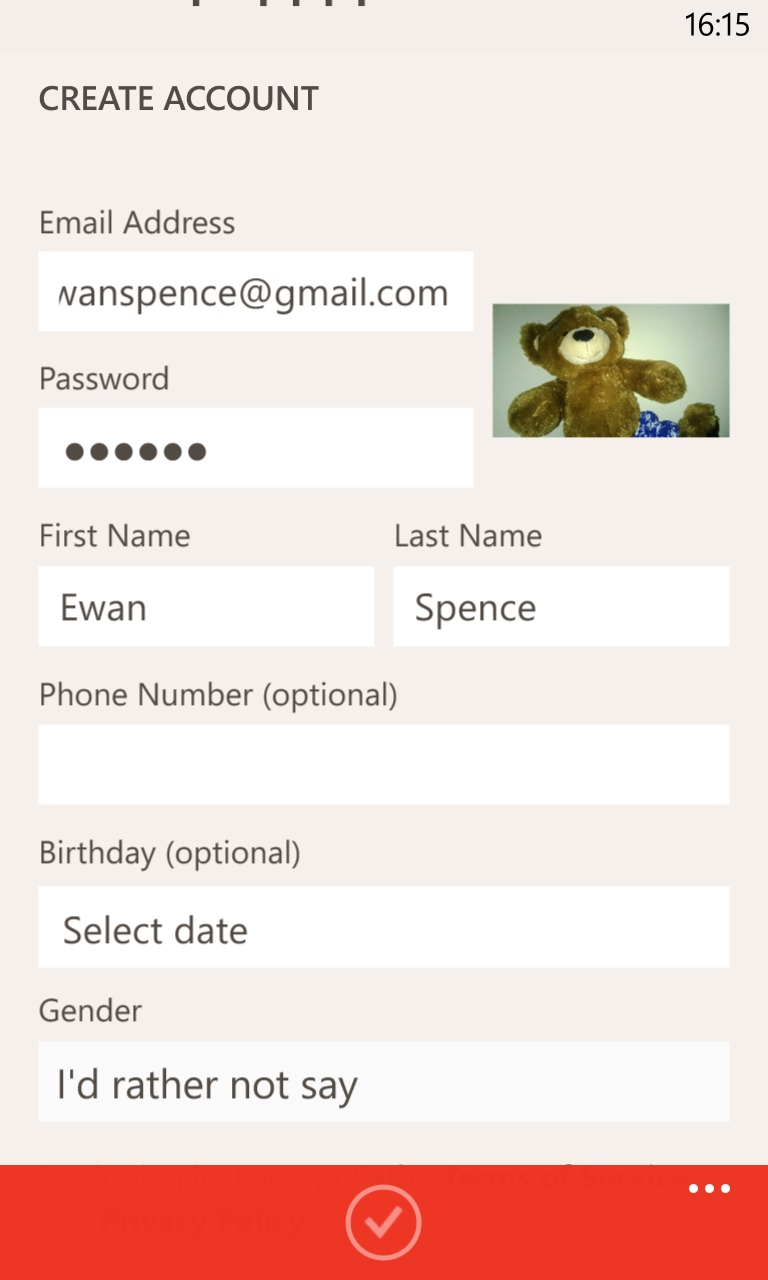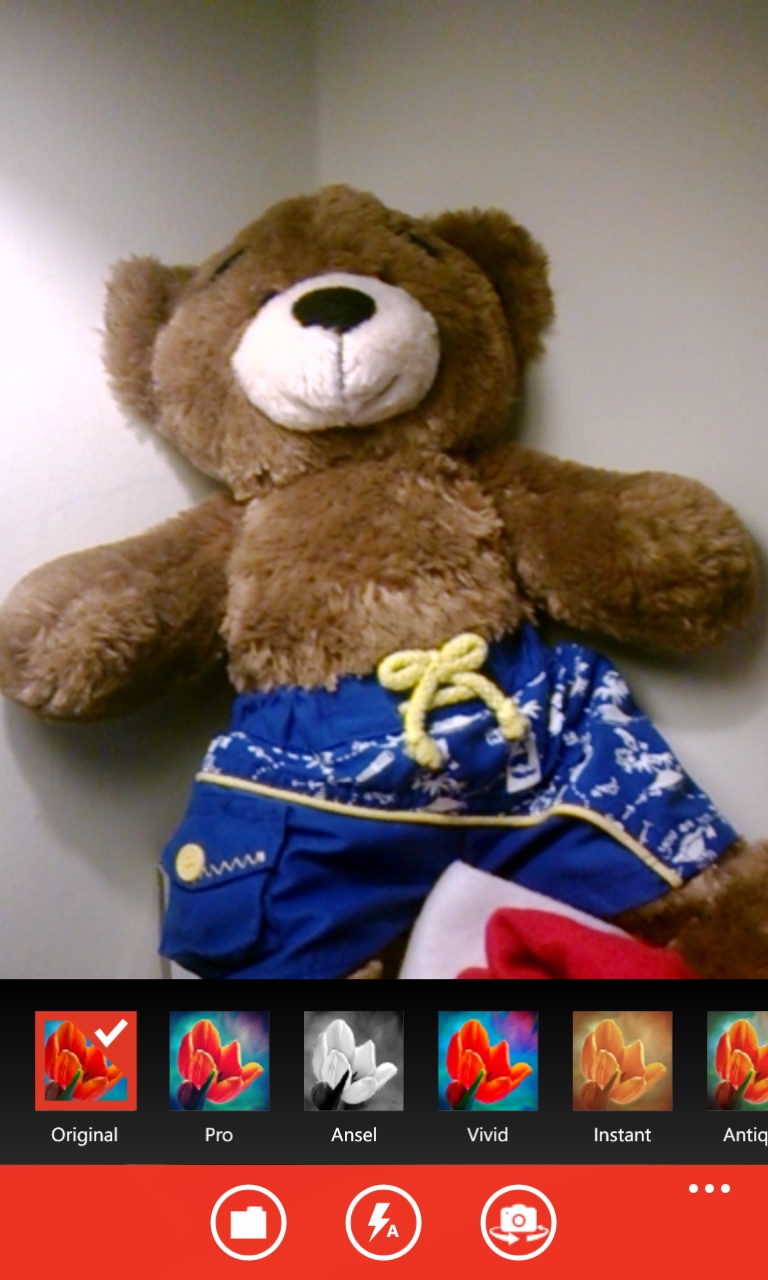 The main features of the app, from the directory listing, are:
Journal your thoughts, your sleep, and your check-ins.
Capture photos and videos, and apply some of the best filters and editing tools to your photos.
Friends and family can react with smiles, laughs, gasps, loves, comments and more.
Be everywhere you want to be by posting any Path moment to Facebook, Twitter, Tumblr, and Foursquare.
Choose to share any Path moment privately with one or more friends.
Create an Inner Circle by selecting a group of friends to easily share moments with.
Filter your feed to see only moments from your Inner Circle.
And change your settings to only receive notifications from your Inner Circle.
Path now joins the relatively recent releases of Vine and Instagram as one of the "well known web service" that supports Microsoft's mobile platform. We're still waiting on a few of the mid tier names (Flipboard and Pinterest both spring to mind), but the release of Path will help the perception that Windows Phone is closing the "app gap".
Path, currently marked as beta, is a free download from the Windows Phone store.