Within the Devices & Consumer Hardware division Microsoft reported a doubling of revenue for Surface hardware, a bounce back from the Surface write off earlier this year. Microsoft did not report unit volumes for Surface, but did note that they had doubled sequentially (i.e. at least twice what they were in Q3 2014). Microsoft also reported strong Xbox sales, with 3.9 million Xbox One consoles and 3.5 million Xbox 360 consoles sold in the quarter.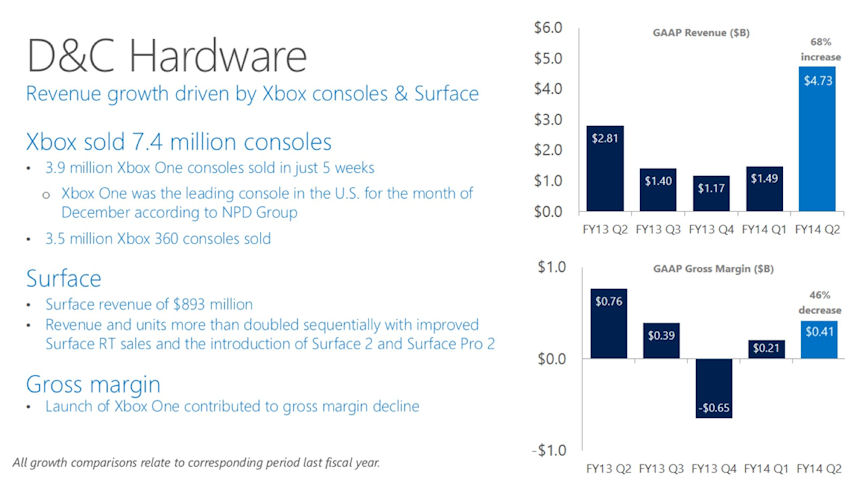 Windows Phone is not directly mentioned in the results press release, but in its 10-Q filing Microsoft notes that in the quarter:
Windows Phone revenue increased $340 million [sequentially] or 50%, reflecting higher sales of Windows Phone licenses and an increase in mobile phone patent licensing revenue.

The substantial increase in revenue is primarily the result of increased revenue from patent and related licensing agreements, rather than an increase in revenue from Windows Phone license revenue.
Under Microsoft's current structure revenue from Windows Phone is split between the Devices & Consumer Licensing division (license revenue from patents and Windows Phone devices) and Device & Consumer Other (revenue from sales in the Windows Phone Marketplace).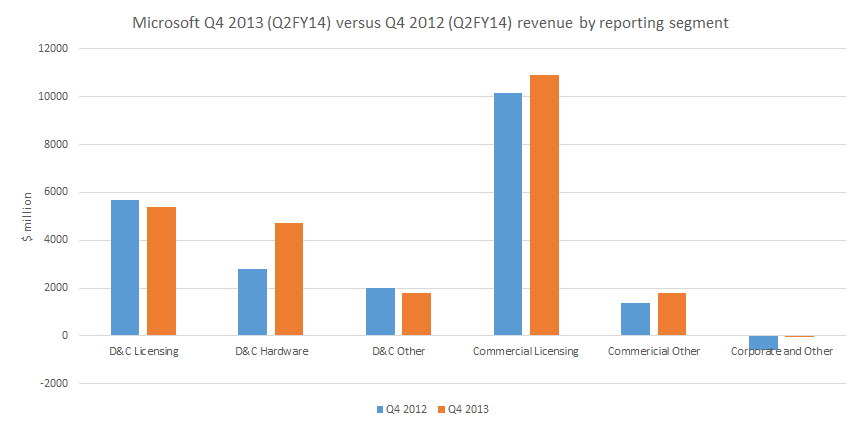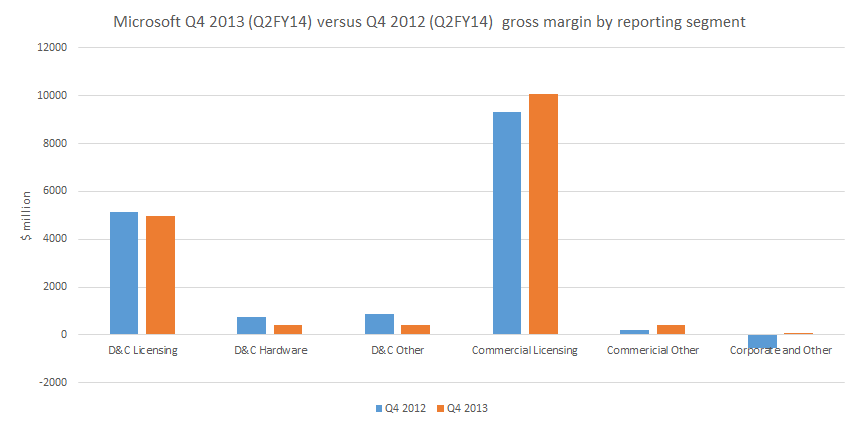 Microsoft's next set of results will reflect the Nokia Devices & Services acquisition, which is expected to be completed this quarter. However, it will not be until the next set of results (i.e. Q2 2013, or Q4FY14 in Microsoft terms) that a full quarter of results is included.