Tom Warren, writing on The Verge, notes that the change will roll out in the coming weeks and that Microsoft's office.com website will be refreshed to reflect the changes. Microsoft's aim is to make the online versions the applications more accessible and easier to find. Currently, the apps are primarily accessed through SkyDrive (consumers) and Office 365 (enterprise). This will continue in the future, but access to the apps through office.com will also be promoted.
The branding change also ties in with some recent updates to the Office Web Apps, which included a flatter design and improved integration with Microsoft's other online services. Mary Jo Foley, writing on ZDNet, speculates that there may also be other changes coming, including the availability of additional templates.
Microsoft has not officially announced the branding change, but some screenshots showing the new branding were posted by LiveSino, and confirmation of the name change has come from other sources.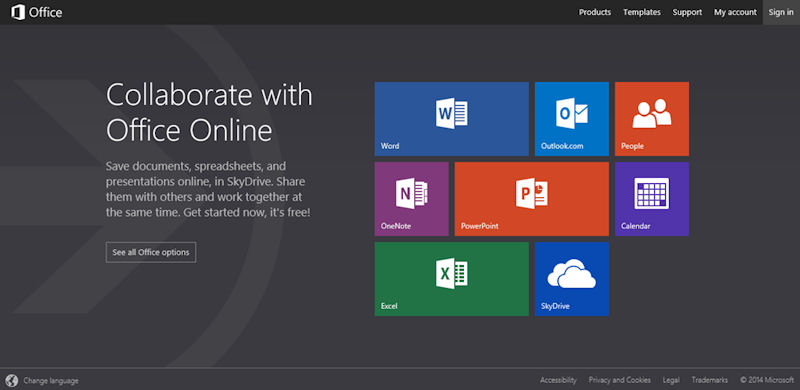 The change does not directly touch on Windows Phone, but does reflect Microsoft's ambition to seamlessly integrate its product experience across PC, online, and mobile. The underlying idea here is an ability to use Microsoft's Office product regardless of what device you are using, with documents stored on SkyDrive (OneDrive).
One area that remains a somewhat open question in this strategy is Office on non-Microsoft mobile platforms. Office Web Apps (Office Online) is not a practical solution on a smartphone and the connectivity requirement is an issue on tablets. Microsoft has released Office Mobile for iOS and Android, but has done so as part of the Office 365 subscription service (i.e. an Office 365 subscription is required to use the apps). That serves a part of the user base, but does not help those unable or unwilling to sign up to an Office 365 subscription (e.g. those using older versions of the Office Suite).