Here's the big changelog for v10.0 since our last fhotoroom story (on v9.1.4):
Filter previews are now 50% faster.
Major UI/UX changes in editor and camera.
New Pin Editor to Start screen.
Fixed Point EV and Tap to Focus bug.
Updated Filters (LowDef, Ansel, Tones, Exposure, Correction, Sharpen, Levels)
New Filters (Vibe, Faint, Musk, Portrait, HueSplash, Double Exposure, Round White and Black Frames)
Ability to zoom in even during editing.
Support for Fhotolens 2way Protocol
New logo
New streamlined UX/UI for easier access to community, feed, and messages.
New camera tile
New #FhotoChallenges Category includes #SMFC group and is reset at the beginning of every month.
Tweaked Straighten with new Icon, 10 degree auto crop and 45 degree limit.
Updated Camera, 300% faster, more stable and better EV support.
Fixed Memory leak
New FilterRecipes category
Added Invert Tilt Shift and Straighten functions
Aded ability to reply to photo comments.
New structured photo message that eliminates the need to figure out who is talking to who.
New True full screen HD zoom with landscape support.
New correction and exposure filters.
New Search Pages
New Tagging Support
Silent Likes
New Welcome Screen
Save Camera Settings
New High Res Icons
Fixed Quotes and < > characters in comments
Website App Launcher (Windows Phone 8 only)
Here's fhotoroom in action on the Lumia 920: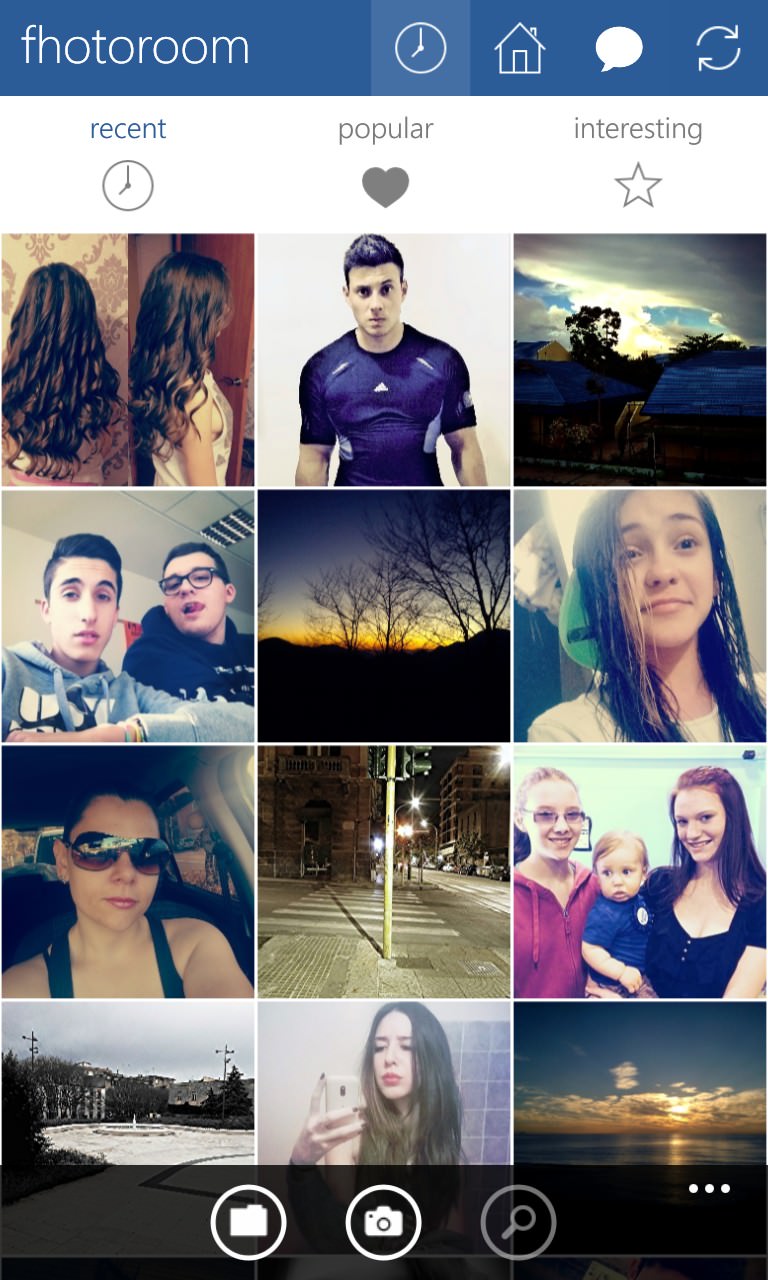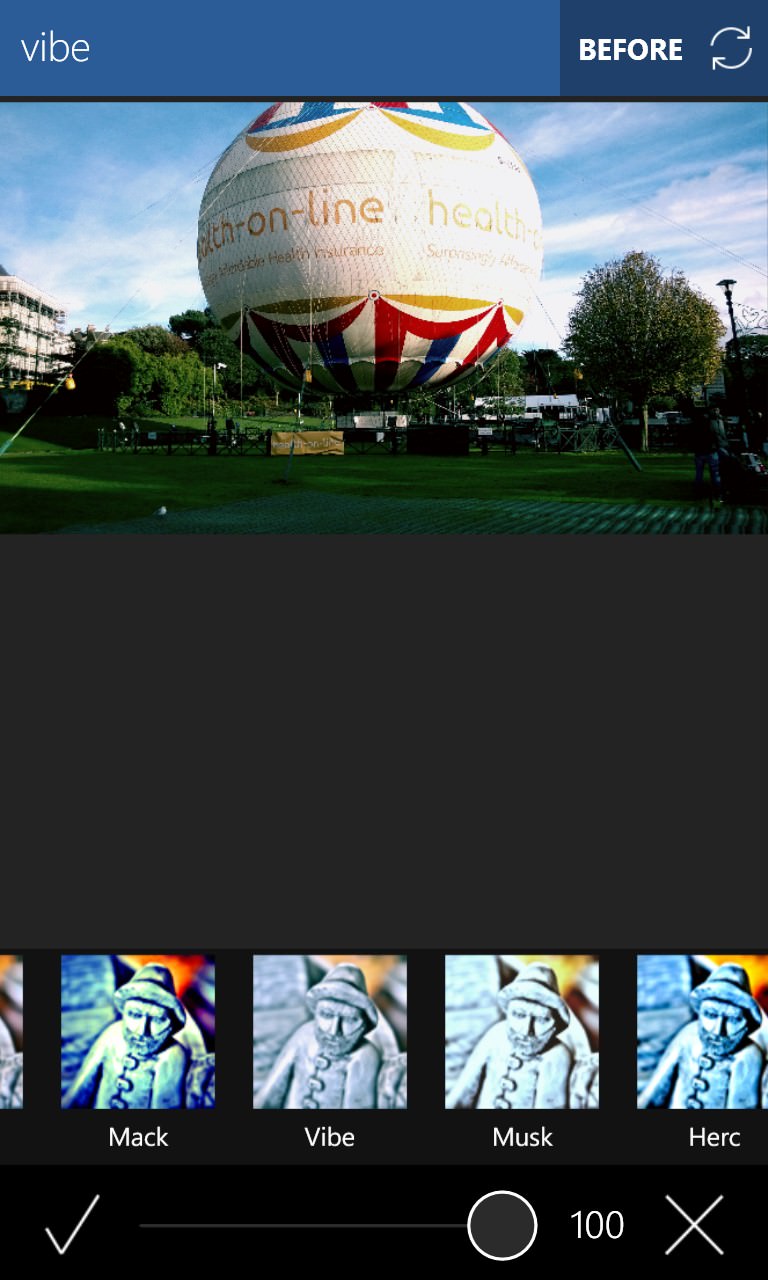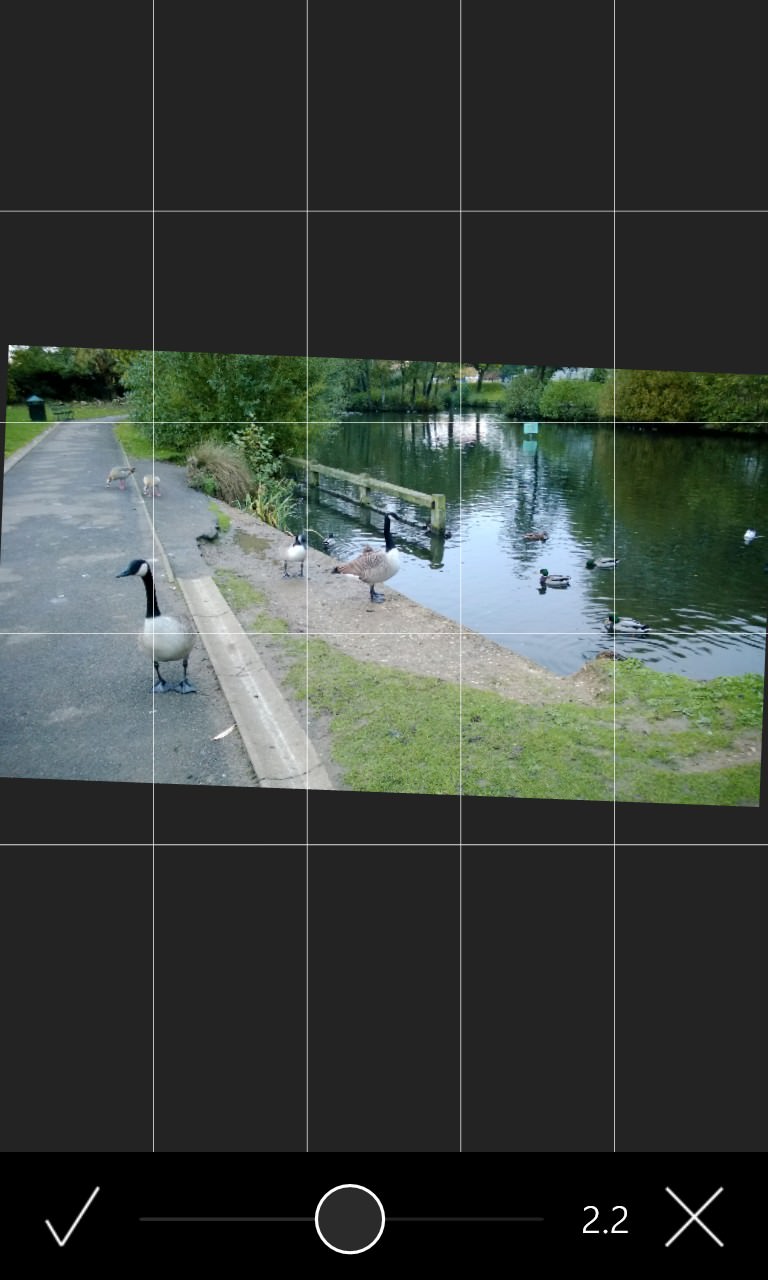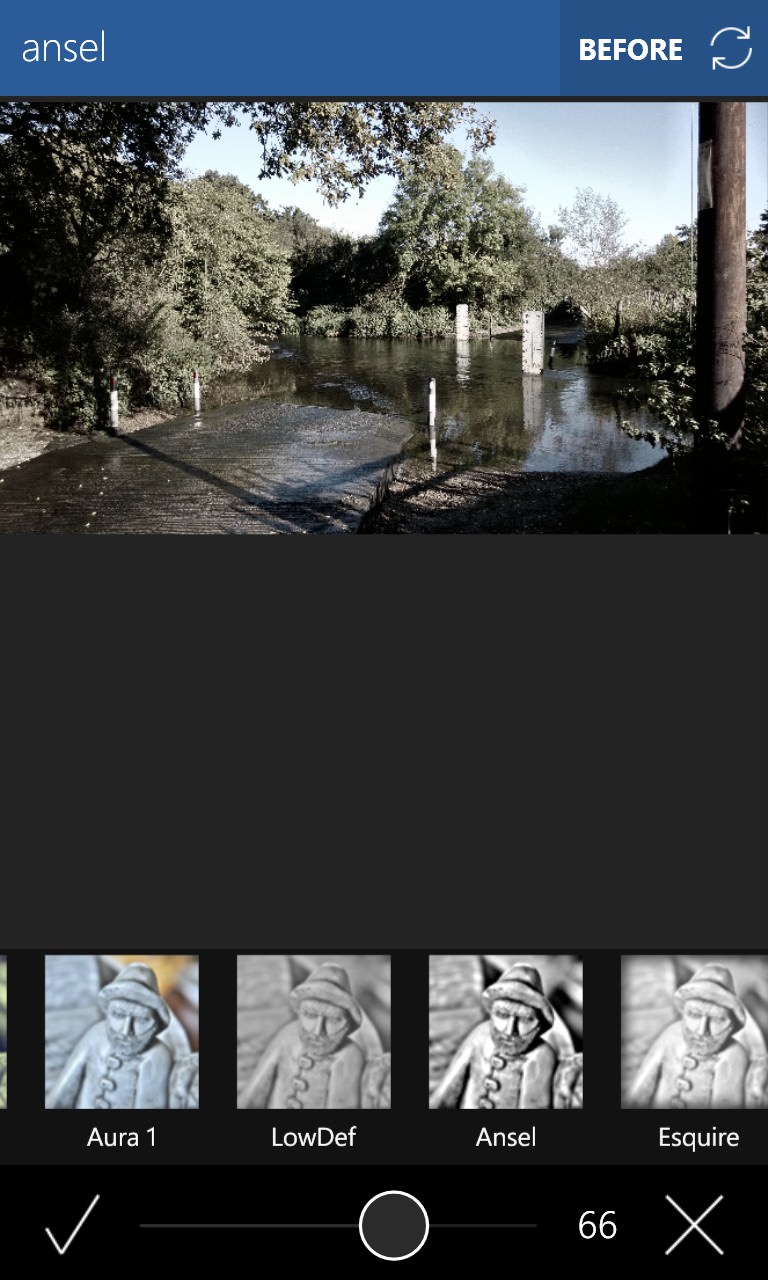 Very comprehensive in terms of image editing. Note that you need to create a 'fhotoroom' account before you can share anything to any social service - at least from within the application.
You can download fhotoroom for free here in the Windows Phone Store.