From the description in the Windows Phone Store:
** Now with live tile, showing your track stats live on your startscreen **

NaviComputer is a GPS offline maps and tracking app designed for hiking, biking and other outdoor activities.
It uses different variants of OpenStreetmaps optimized for hiking and biking and can be extended with custom map sources.

Bundled with the optional map downloader and file synchronization tool NaviMapper for desktop PCs, it is optimized for offline use when you are abroad or in regions without network coverage. You can download NaviMapper on the website at www.navicomputer.com

NaviComputer can track your routes in the background and save them in the common GPX file format, as well as import GPX files from everywhere on your phone.

The new live tracking feature can save your life in emergency situations by transmitting your position in real-time or simply allowing your friends to follow your exciting trips.


Topographic offline maps, easy downloadable and manageable
Trackrecording with statistics and GPX capabilities
Optional PC tool for downloading maps and transfering offline maps and GPX tracks from and to the phone.
SkyDrive import and export of GPX tracks and offline maps
Live tracking: Share a link with other people to let them follow your trip live on a map
Simple and easy userinterface, adapts to your phone's design theme
In short, it's a good companion to anyone heading off the beaten track. Here are some screens of NaviComputer in action: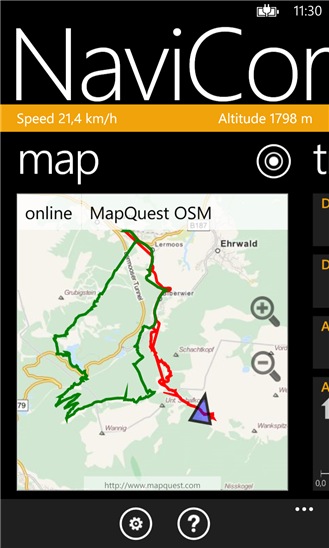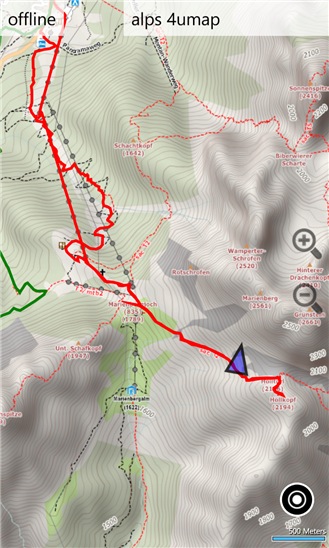 Track recording, for later export/analysis/re-tracing...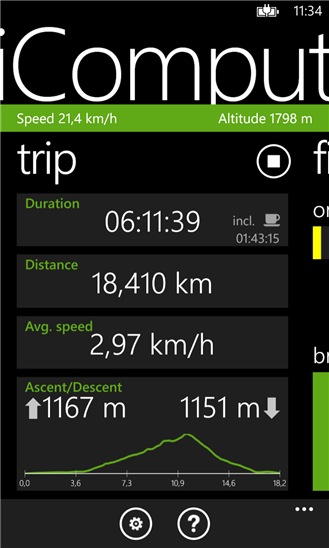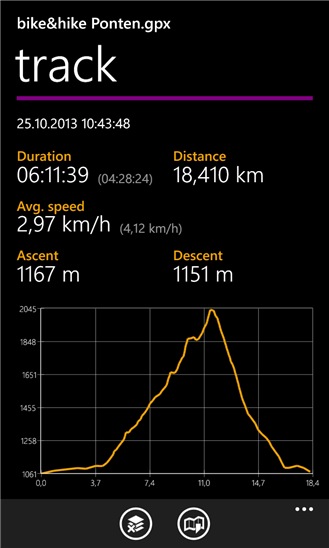 Live track recording and comprehensive stats recording....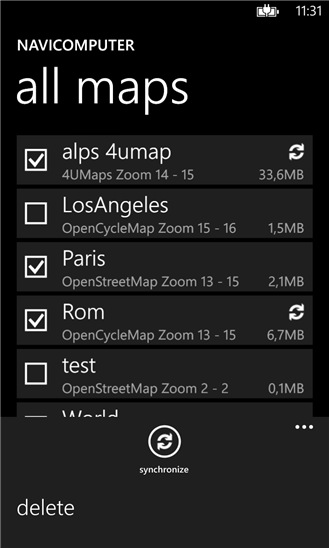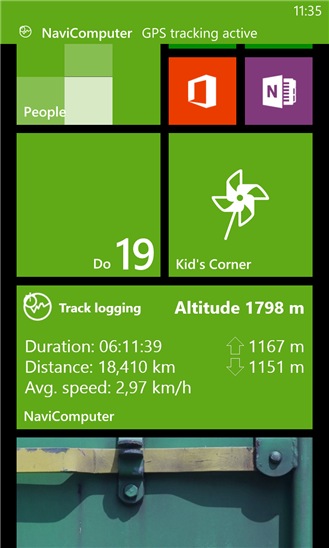 The live tracking seemed to be working OK on the phone (toast confirmation, broadcast symbol, etc.) though it wasn't entirely clear how to share it with a specific user or group of users. Something to try out on my next weekend in the wilderness!
Shown below is what should be seen via someone else's web browser:
You can download NaviComputer for free in the Windows Phone Store here. And see the official NaviComputer home page.
There's also an introductory video, though this predated the live tracking update, so that's not included: