Pocket is a way 'to help people save interesting articles, videos and more from the web for later enjoyment'. Once saved to Pocket, the list of content is visible on any device — phone, tablet or computer. It can be viewed while waiting in line, on the couch, during commutes or travel — even offline.

Pock8 is the latest third party client for the service for our platform. From the rather minimalist Windows Phone Store description:
Main features:


Clean and simple design
Optimized article view for comfortable reading
Article cache for offline reading
Dark theme for OLED screens or reading in the dark
Access to unread, archived and favorite articles
In action, Pock8 looks simple and clean: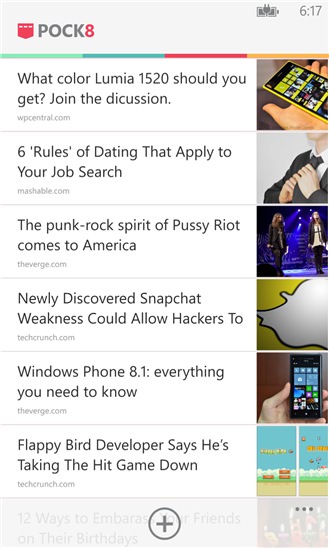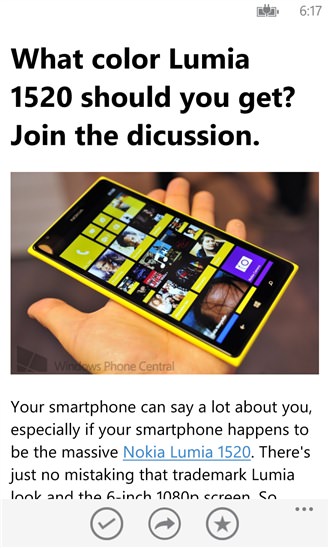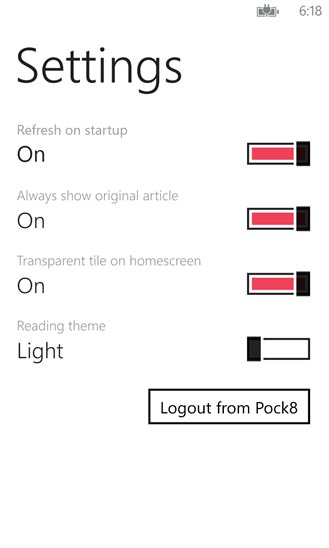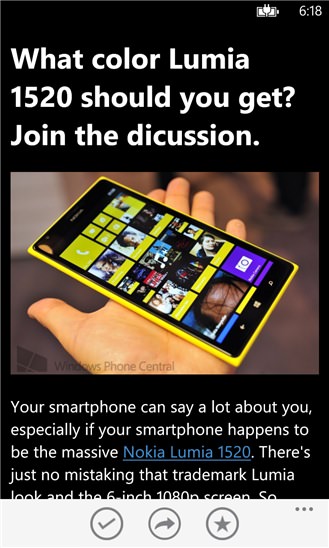 You can grab Pock8 here for free in the Store, and watch out for a full review in due course. Do have a look at the alternatives though - you're not spolied for choice: Poki, Owl Reader and Squirrel.