From the MixRadio Facebook page:
Here are #NokiaMixradio users' #BRITs2014 predictions:


British Single and Group: One Direction
British Male Solo act : David Bowie
British Female Solo : Ellie Goulding
Breakthrough Act : London Grammar

Find out if we're right, watch the live stream worldwide TONIGHT from 8pm UTC, on the BRITs Social Wall powered by Nokia
Clearly the predictions are more about popularity than musical merit, though the two are (hopefully) linked. It'll be interesting to see how the results pan out. This use of data serves as a useful reminder of the sort of data that all music streaming services are able to collect from their users and is, perhaps, suggestive of the sort of use music services big data might be put to in the future.
But what about what the data is currently being used for? By combing data from both what you choose to listen to (mixes / stations) and rating of individual tracks (thumbs up / down) music services are able to build a profile your listening behaviour. This unique fingerprint is then used in personalised music streams, such as MixRadio's PlayMe feature.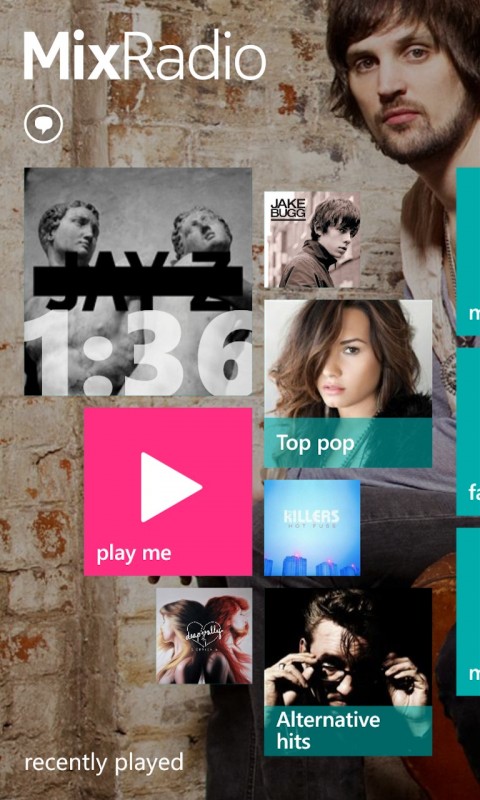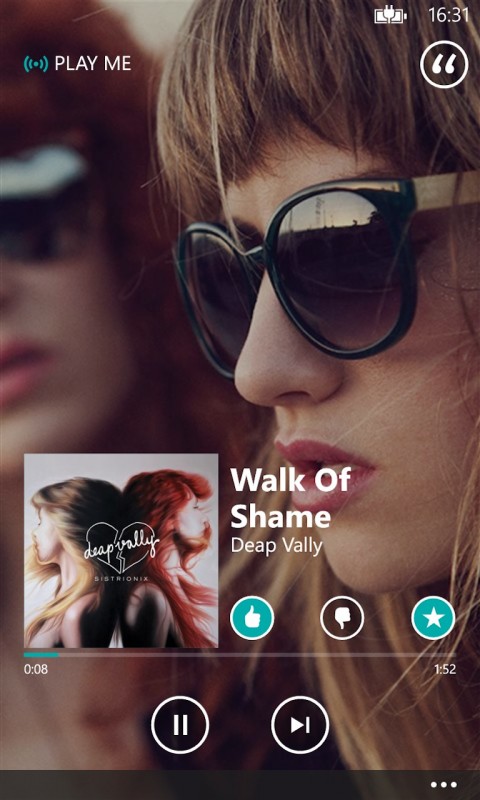 The collective data, suitably anonymised, is also used to fine tune future mixes and identify popular music. It's also used to identify potential music you might be interested in, but have not listened to yet (i.e. music discovery). This works by comparing your listening behaviour against other users who have similar profiles, or by spotting emerging trends (tracks becoming popular). And, as in the BRIT example above, it's also possible to collect data about specific music, be it newly released or a golden oldie.
Theoretically, it's also possible to segment the listening audience based on their listening behaviour and/or additional profile data, such as age, location, operator (e.g. Vodafone owners in Surrey like listen to reggae, but only on the morning commute).
Nokia hasn't talked much about how they use the data gleaned from Nokia MixRadio, other than to say it is used to improve the quality of mixes, but it's worth noting that all the data collected by Nokia MixRadio falls under Nokia's strict privacy policy.
One area where Nokia is known to actrively use the data collected is in deciding which mixes to promote and which to relegate from its listings (based on the number of listeners and the number of times a listeners hits the skip button when listening to a given mix). Nokia MixRadio mixes are mainly created by its in house music experts, but occasionally mixes get created by others, including top Nokia executives... let's just say some have been more successful than others, but there's no danger of upsetting anyone because there's data to back up any decisions.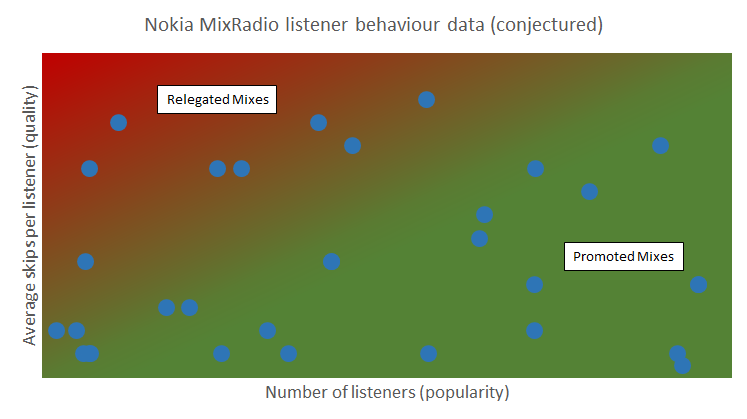 While it's easy to have a knee jerk negative response to such data collection, but, ultimately, for most users it should be seen as beneficial because it means you're more likely to hear more of the music you like.