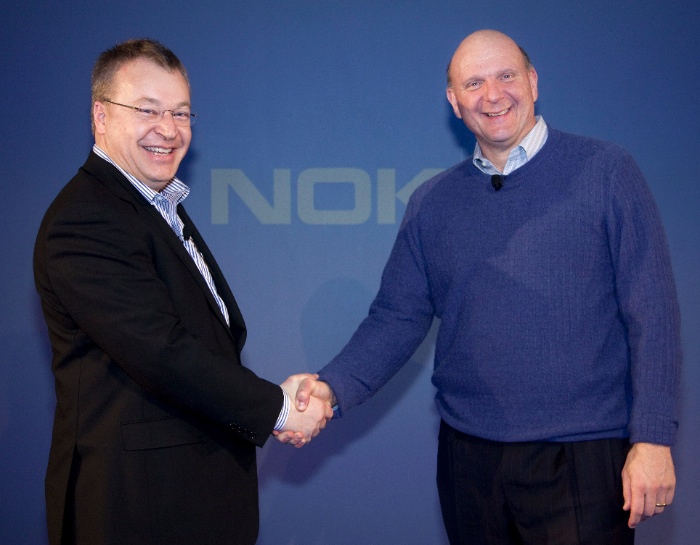 Here's the relevant section of the GeekWire post:
Julie Larson-Green, the former Windows executive who most recently led Microsoft hardware development as the top executive in the company's Devices and Studios Group, is moving to a new role in the company's Applications and Services Group.

Larson-Green will become chief experience officer for products including Bing, Office and Skype, among others products. She'll report to Qi Lu, the executive vice president who leads the Applications and Services Group.

Her role leading the company's Devices & Studios Group will be filled by Stephen Elop, the Nokia executive who is rejoining Microsoft as part of the Redmond company's $7.2 billion acquisition of Nokia's devices and services business. Larson-Green will remain in the Devices & Studios Group — which includes Xbox, Surface and other hardware products — until the Nokia acquisition closes. That is expected to happen this quarter.
Elop's actions have been nothing if not controversial ever since he left Microsoft in the first place, switching Nokia to Microsoft's computing platforms and then helping sell the company back to his former employer. Opinions vary wildly on whether these were moves of brilliance in a time of rapid change in the mobile industry, or perhaps something more sinister. Either way, Elop, who presented Nokia's latest platform push into Android yesterday, is destined to direct the destiny of Nokia's current hardware and software engineers for some time to come, as part of the wider (and seemingly burgeoning) Microsoft hardware division.
In case you (like us) are a little confused about Microsoft's structure in 2014, this Wikipedia page lays it out quite well.