As with most endless racers the control scheme is simple, with left and right swipes used to avoid obstacles by side-to-side movement and up down swipes used to jump over or slide under obstacles. Theoretically you are racing against The Stig (he's chasing you), though in practise this is really about getting as far as you can, while amassing as many points as possible.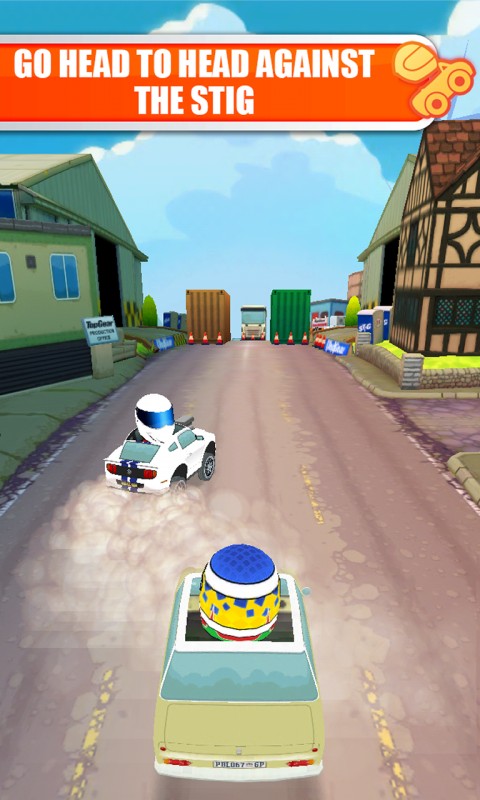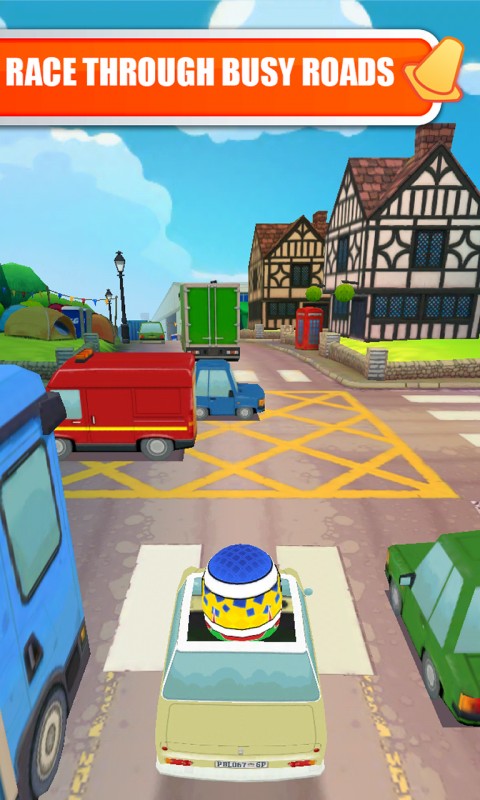 Endless racers are ten-a-penny so what's going to draw in players is the Top Gear content. The landscape though which you drive is suitably British, albeit in a slightly horrifyingly stereotypical way (red phone boxes, mock Tudor houses, wind farms, and "proper" road cones). On the plus side the traffic does at least appear to be driving on the correct side of the road, and there are plenty of Top Gear related visual gags (caravan trains, Robin Reliant space shuttle, and many more).
The real appeal though is the opportunity to upgrade to some of Top Gear's most famous cars. Some of the options include Hamster's Oliver, Big Mouth's Italian police car, and Captain Slow's Amphibious Triumph Herald. The BBC says additional content (vehicles, locations, crash helmets, challenges and power-ups) will be added over time and that players will also be encouraged to compete with their friends via social media and will be rewarded for high scores.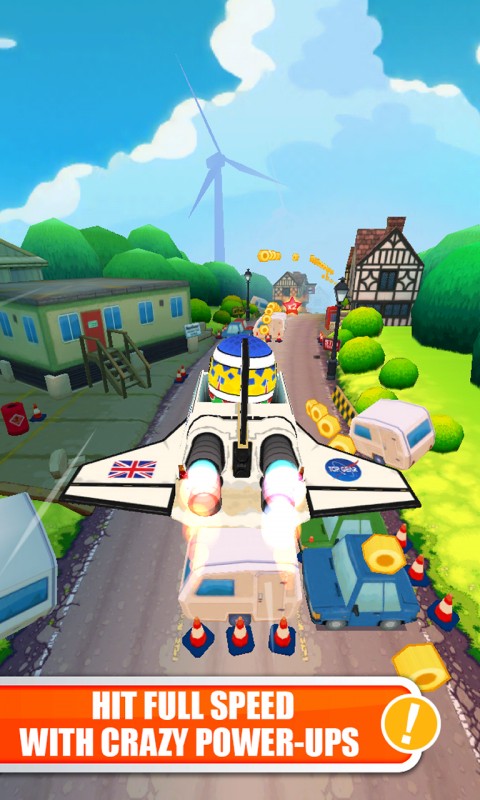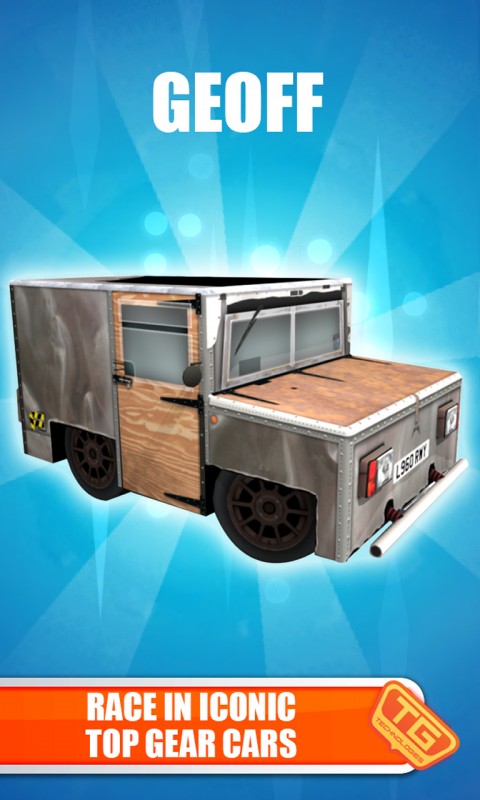 Race The Stig, developed for BBC Worldwide by British producer Supersonic Software and publisher Mastertronic, has been released simulataneously on Android, iOS and Windows Phone. This is the first time we've seen for a BBC Worldwide title and is one more piece of evidence for the strengthening of the UK Windows Phone app scene.
Windows Phone Store description:
Think you've got what it takes to Race The Stig and win?

Dodge traffic, jump caravans and speed through famous Top Gear locations in an epic race that will push you to your limits as you go head-to-head with The Stig.

The white coated Top Gear producers have challenged you to drive against Top Gear's very own tame racing driver.
Race The Stig is a free download from the Windows Phone Store. In app purchases enable you to remove in-game advertising and acquire upgrades more quickly, but are entirely optional.