The FCC filings confirm that RM-978 and RM-979 (assumed to be Lumia 630) will be dual SIM devices, with the SAR test reports refer to both SIMs using a single aerial assembly. They also provide confirmation that the devices will support 3G connectivity (either dual-band or quad-band WCDMA), but not 4G connectivity (i.e. LTE).
While the lack of 4G connectivity may limit the prospects of the device in some markets (e.g. Western Europe), it will keep the overall cost of the device down (less complex radio component / reduced licensing fees), and suggest the devices may primarily be targeted at emerging economies.
The illustration of the location of the regulatory label on the device, one of the filing documents not covered by a 90-day confidentiality application, also make it clear that the device will support microSD memory cards.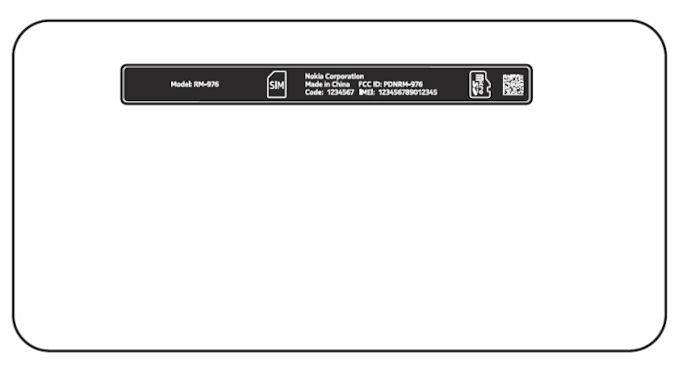 The filings made public on the FCC site suggest that there will be at least four Lumia 630 variants:
RM-976 - single SIM, GSM and dual-band WCDMA (900/2100)

RM-977 - single SIM, GSM and quad-band WCDMA (850/900/1900/2100)

RM-978 - dual SIM, GSM and dual-band WCDMA (900/2100)

RM-979 - dual SIM, GSM and quad-band WCDMA (850/900/1900/2100)
Some rumours have suggested that the dual and single SIM variant will get a different index number (Lumia 630 and 635 respectively), but we have been unable to confirm this information, though it is something that Nokia has done for select dual SIM models in the past.
It also remains possible that additional Lumia 630 and/or Lumia 635 variants will be made available, but at the time of writing there are no additional obvious entries on the FFC website.
The FFC filings are not the only source of information on the Lumia 630 to emerge in the last few days. Last Thursday, serial leaker @evleaks posted another rendered image of the Lumia 630. The image in question suggest one or more variants of the Lumia 630 will come in black, white, yellow, orange, and green colour variants. The render also suggests that, as expected, the device has no LED flash and no camera capture button, reflecting the relatively low cost of the device.