As on other mobile platforms, the BBC Good Food app is a container to which you add content (recipes) by downloading cookbooks. A classic recipe collection cookbook is available as a free download, with other cookbooks available via an in-app payment. The cookbooks that are currently from within the app include:
Healthy – 170+ recipes including Salmon & ginger fish cakes, Thai beef stir-fry and Indian butternut squash curry
Quick – 170+ recipes including Quick lamb biryani, Parmesan spring chicken and easy puds, and White chocolate & berry pudding.
One-pot - 170 recipes including Sausage casserole with garlic toasts to One-pot mushroom & potato curry, Prosciutto & pesto fish gratin
Cake - 170 recipes including Lemon drizzle cake, Best-ever brownies and Carrot cake with cinnamon frosting
Seasonal – 170+ recipes including Asparagus cream pasta, Peppered chicken with watercress and Slow-cooked pork & red cabbage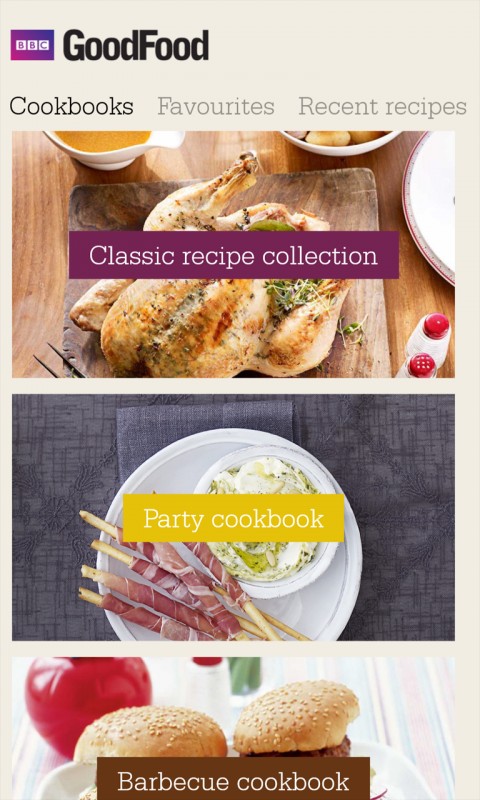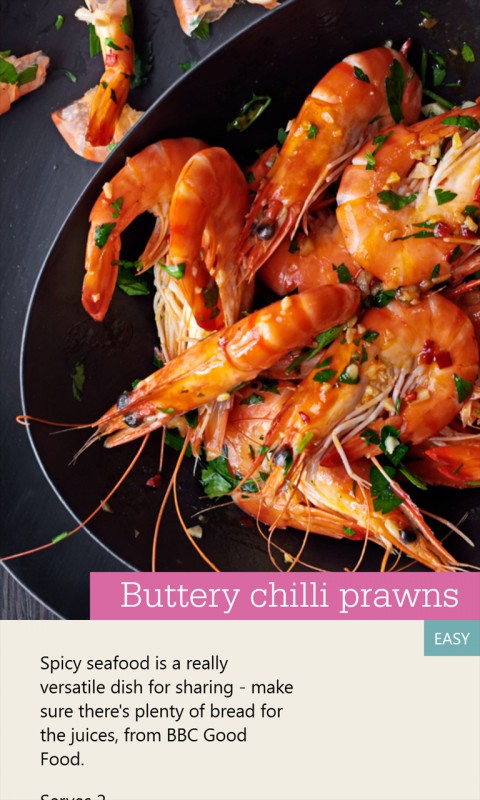 In addition to the recipe content the app also includes a basic glossary of ingredients, plus food tips and techniques. Outside of the content app features are low key, but there is a handy ability to favourite recipes for later quick access, and a recent recipes view that list the recently browsed recipes. It feels like the developer could have done a bit more work here, perhaps offering integration with the BBC Good Food website, as with the recently released Great British Chefs app.
It is also only fair to point out that most of the content available through the BBC Good Food app is freely available on the BBC Good Food website. That makes it a bit difficult to stomach paying for the cookbooks, though the app is by no means unique in this respect.
Nonetheless, if you trying to be creative in the kitchen, then there's a lot to be said for the convenience of having recipes in an easily accessible format on your phone. Moreover, the app is beautifully presented and makes it very easy to organise and quickly access your favourite recipes. Recommended for food loving Windows Phone owners.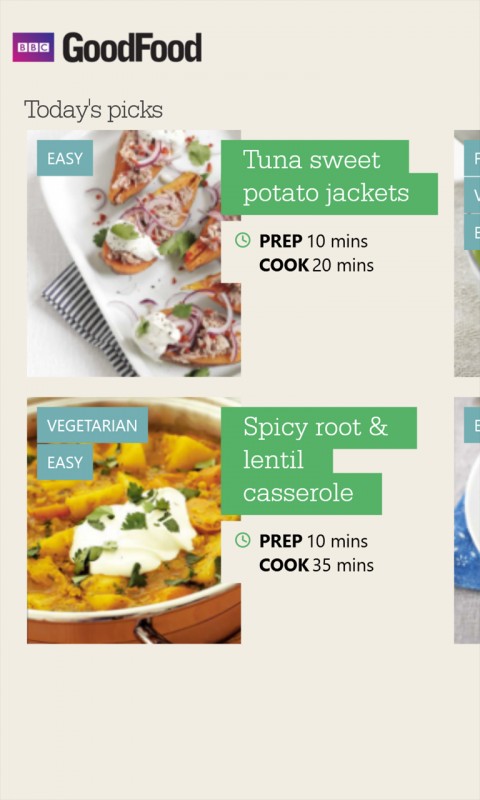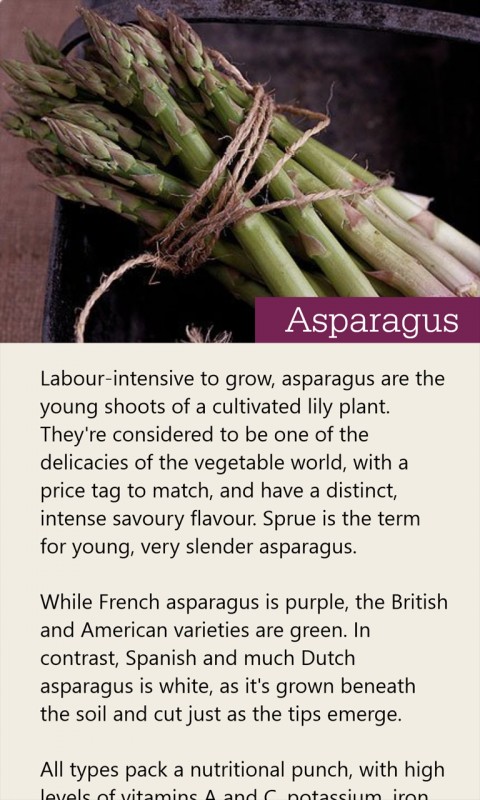 Windows Phone Store description:
Whether you're looking for weekday inspiration, trying to cook the perfect steak or attempting your own homemade ice cream, get cooking with the new BBC Good Food app. This app lets you buy and store all the existing BBC Good Food cookbook apps, and organise your favourite recipes in one place.

The app is free to download, and comes with 20 of our favourite recipes, like, Beef & beer pie, Summer vegetable curry and Chocolate & raspberry pots. It also includes a basic glossary of ingredients and techniques, to get you started.
The core BBC Good Food is a free download from the Windows Phone Store. Additional content is added via in app purchases (£1.29 per cook book).