The relevant controls for lockscreen integration are found in the apps' setting section. You'll first need to turn lock screen integration on, then, secondly, choose from which feed to draw the photos displayed on the lockscreen. Photos displayed on the lockscreen will have a small Instagram watermark shown in the top right hand corner as a reminder of the source of the photos.
It's worth remembering that Instagram photos have a 1:1 aspect ratio (i.e. square), where as your phone's screen will have an aspect ratio of 15:9 or 16:9. That does mean, depending on the framing that some Instagram photo do not make very good lockscreen images, but for many it will be a reasonable trade to see more personally meaningful photos on your lockscreen.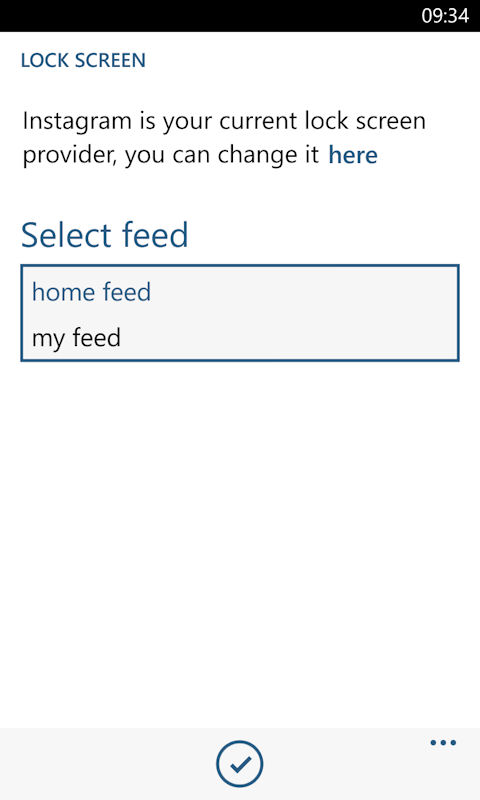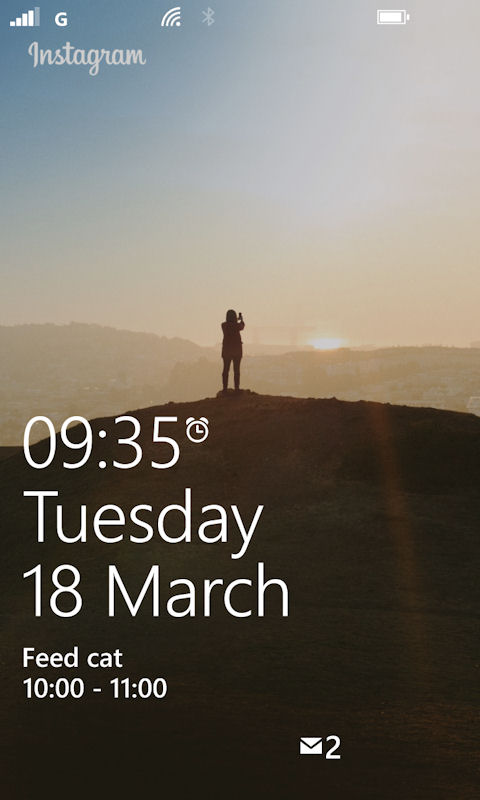 As we have previously commented, the Windows Phone version of Instagram remains some way behind the feature level of the Android and iOS version. For example, there's no support for video uploads, or Instagram Direct. There has, however, been a number of minor updates since the app was first released last year, indicating there is an active development program.
Windows Phone Store description:
Over 150 million users love Instagram! It's a simple way to capture and share the world's moments on your Windows Phone. Customize your photos with one of several gorgeous and custom built filter effects. Transform everyday moments into works of art you'll want to share with friends and family.

Share your photos in a simple photo stream with friends to see - and follow your friends' photos with the click of a single button. Every day you open up Instagram, you'll see new photos from your closest friends, and creative people from around the world.

Instagram is a free download from the Windows Phone Store.