Fierce Wireless reports that a Huawei spokesperson said the company's plans have changed since marketing executive Shao Yang made the original comments at Mobile World Congress at the end of February. Such changes are not unusual in the dynamic smartphone industry, especially after major industry events, which are often the venue for important face to face meetings between different partners.
There will inevitably be some speculation that pressure from either Google or Microsoft has caused Hauwei to drop the initiative, though it is just as likely that Huawei has taken a more careful look at both the practical and commercial case for such a device.
Huawei still plans to release Windows Phone devices according to the follow up story, with customer demand being the major determining factor:
Huawei said in its statement that it would continue to work with Microsoft. "Microsoft is still a key global partner of Huawei Consumer Business Group," the company said. "As long as the consumers continue to demand Windows, we will continue to supply them." Huawei plans to release new Windows Phones in 2014.

Huawei has already released two Windows Phone devices. A third is likely to follow in the wake of the Windows Phone 8.1 announcement.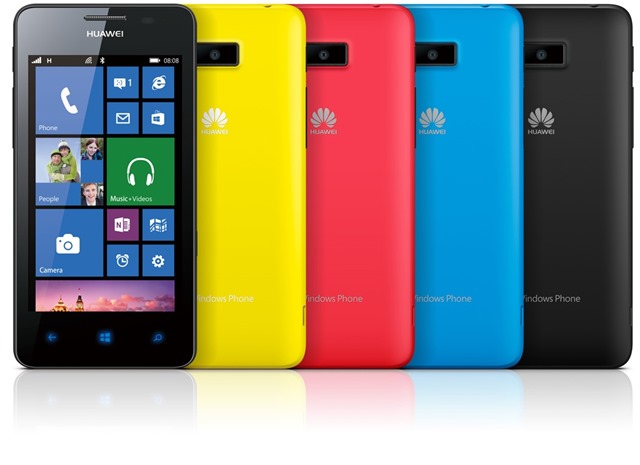 As we noted in our original story dual operating system devices may theoretically possible, but are not straight forward and would incur a significant customer support and communication penalty (i.e. it might be fun for smartphone enthusiasts, but the commercial imperative is limited).
From a technical point of view, and leaving aside question of ROM size and licensing terms, loading two different operating systems on to a device at the same time is theoretically possible. However, a true dual boot solution, with each respective operating system able to read from the device's internal memory is very unlikely given the differences in the way the Android and Windows Phone operating systems format and organise internal memory.

The more likely scenario is the provision of a PC-based tool that allows a user to load their choice operating system on to their own device. In this instance the user would have the choice between running an Android or a Windows Phone device. Swapping from one to other would involve reloading the software and would result in the loss of all personal data, equivalent to resetting a device.

Such devices do have the potential to provide consumers with a level of reassurance when switching from one platform to another, with the underlying consumer thinking being "if it goes wrong I can go back to my old operating system", but explaining this proposition to consumers in retail channels and supporting the switch from a customer service point of view would not be straight forward.
While Huawei has now stepped back from the promise of a dual operating system device, the possibility of a two software variant Android and Windows Phone device (i.e. same hardware, but with one variant running Android, and one running Windows Phone), either from Huawei, or from another manufacturer, remains a possibility.
However, this manufacter side dual software option device is very different from a consumer side dual operating system device. Moreover, in our view, it is likely that most manufacturers will make at least some minor cosmetic or materials changes to differentiate two such software-based hardware variants.