With the update made in the latest version, offline mixes will now show the time remaining before they expire. In addition mixes now become playable before they have completely downloaded and remain playable while they are being refreshed.
We would still like to see the refresh process automated in the background, but providing clearer information about mix expiration is a welcome intermediate step. The improvement in the offline mixes experience was the result of a combination of internal product development ideas and feedback and ideas collected from consumers via MixRadio's Uservoice forum.
The other significant iteration in this update is the addition of a shortcut "bar" at the top of the screen in most sections of the app (e.g. mixes, my music, offline, and favourites sections), which provides a one tap shortcut to both the Home and Player screens. The Home shortcut is accessed by tapping the icon on the far left-hand-side of the bar, while the Player shortcut is accessed by tapping on the track timer on the right-hand-side of the bar.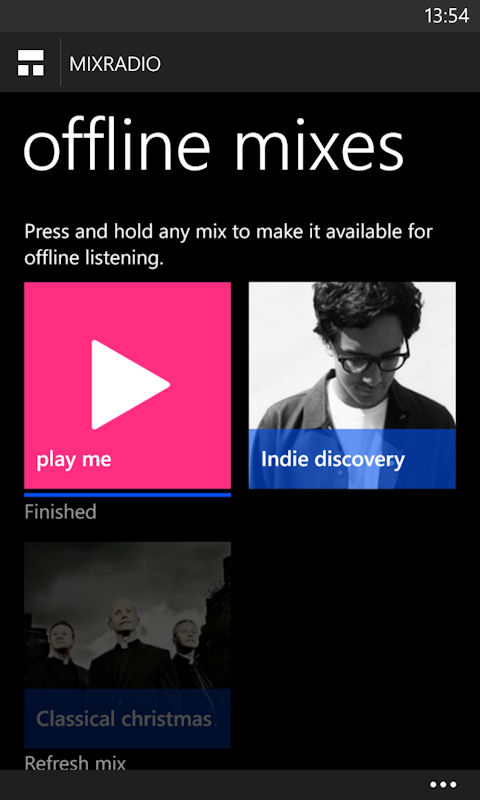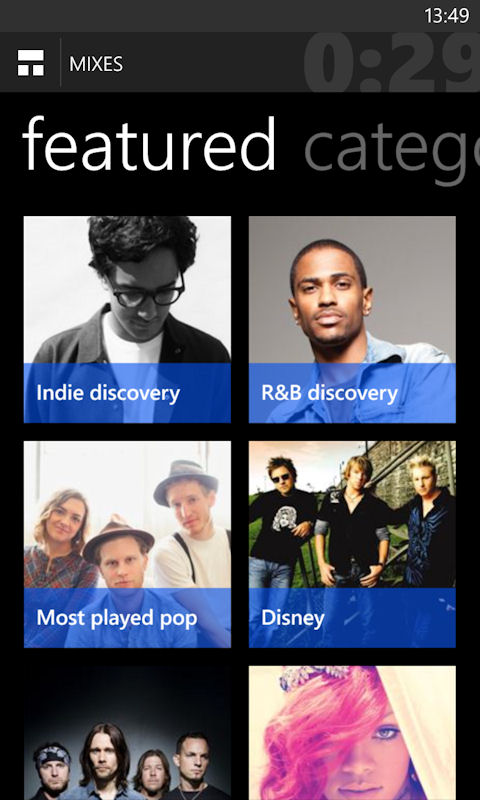 In addition to the changes mentioned above the update also includes the usual bug fixes and performance improvements. MixRadio has received a steady stream of app updates over the last two years, with the most recent coming at the end of January. At the same time, Nokia has also expanded the number of platforms that the MixRadio client is available for (Windows Phone, Windows 8, web, Asha, Nokia X), an impressive track record for the Bristol-based development team.
From the Windows Phone Store description:
Nokia MixRadio brings you free, personalised music with no advertising. Listen to the music you want to hear with Play Me, a constant stream of music created just for you. Use Thumbs up and Thumbs down to tell us what you like so that your mix gets better and better every time you play. It's like having your own personal radio station.

Also includes the features you know and love – my music, mp3 store, create a mix, gigs and offline playback – so that you can store your favourite mixes on your phone and enjoy anywhere, even without a connection.


New features in this version:

Improvements to offline mixes: time remaining before expiry is shown, mixes become playable before they have completely downloaded, mixes remain playable while being refreshed.
Navigate Home from any page in the app.
Navigate to the Player from any page in the app.
Bug fixes and performance improvements.
Nokia MixRadio is a free download from the Windows Phone Store. It is exclusive to Nokia's Lumia devices. The new version is for Windows Phone 8 only. An earlier version continues to be available for Windows Phone 7.8 devices.
Note that Nokia MixRadio is currently only supported in the following countries:
Australia; Austria; Brazil; Canada; China; Finland; France; Germany; India; Indonesia; Ireland; Italy; Malaysia; Mexico; Netherlands; Norway; Poland; Portugal; Russia; Saudi Arabia; Singapore; South Africa; Spain; Sweden; Switzerland; Thailand; Turkey; United Arab Emirates; United Kingdom; United States of America; Vietnam