When you first open Instatic you'll see the dashboard, which provides quick shortcuts to the the different insights provided by the app. Some of these can also be accessed by swiping between the different section in the main pivot view (community, top ratings, and facts), while others (e.g. statistic) can only be accessed via the dashboard, in part because they have their own separate pivot views.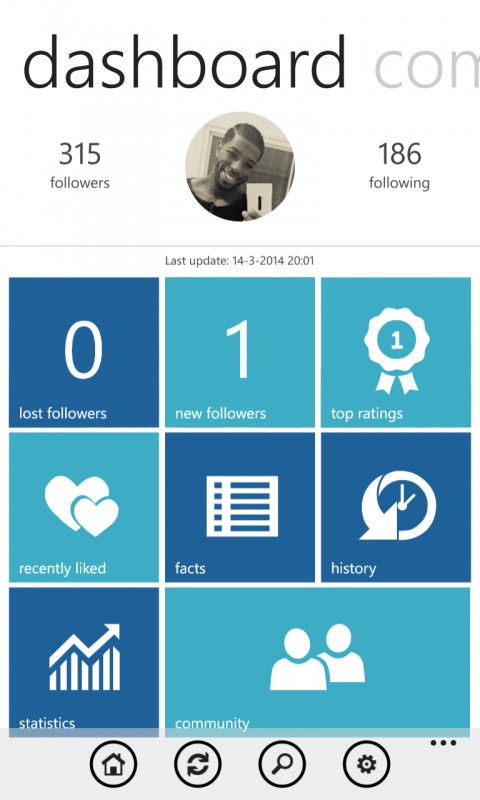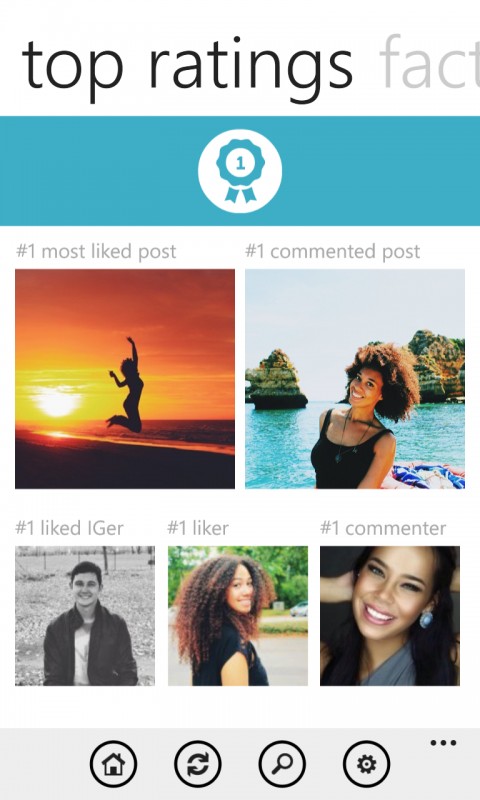 Instatic provides the overview insights (e.g. counts, ratios, and averages) and some deeper insights (e.g. lost followers, and list of mutual followers) for free, but others can only be unlocked by making an in app purchase. For example, many of the 40+ graphs are only available in the paid version, as are some of the more esoteric follower lists (e.g. ghosts, secret admirers), and the detailed top rating lists.
The balance between the two free and paid insights feels about right, with just enough in the free level to tempt the ardent Instagram user into buying the upgrade. It's worth noting that, for a limited time and as as part of a special promotion, the full "total package" in app purchase, which will unlock all app features, is currently available for just £0.79.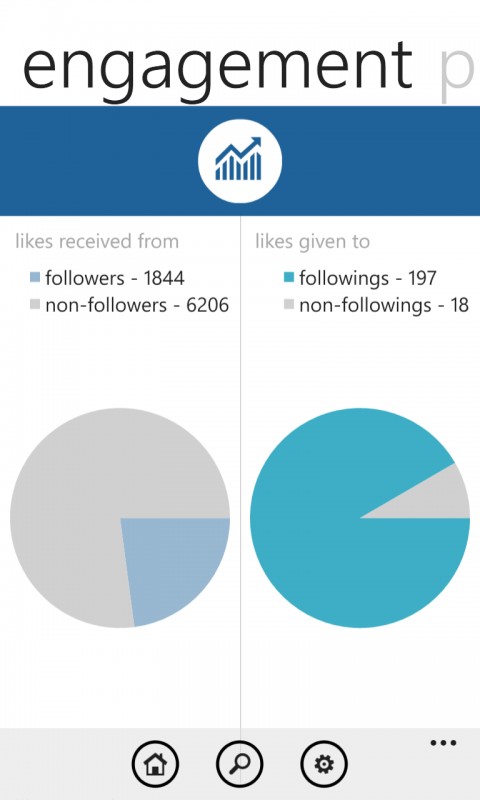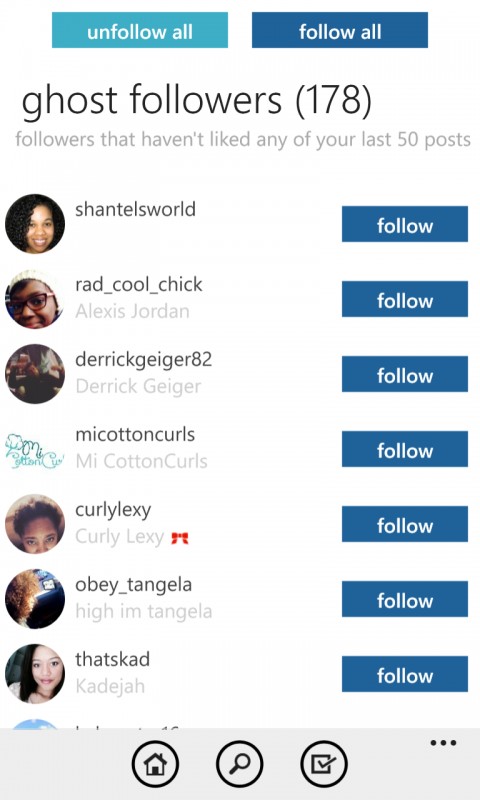 Windows Phone Store description:
Instatic is the most fully featured Instagram statistics app for Windows Phone. Where other Instagram statisticss apps stop Instatic will continue. Showing information about your own account and those of others you've never known about.

There are more 40 charts available that show information about your account. for example you can see the percentage of your likes are coming from users that follow you and users that don't follow you. If your interested in your posting habits you can for example view charts showing which day of the week you post the most content or what time of day you post the most (morning, evening, etc.) and more!
Instatic is a free download from the Windows Phone Store. An in app purchase, currently priced at £0.79), lets you unlock additional features and removes all adverts from the app.