The new GPS interface in the app is described as giving "improved accuracy", which translates to better tracking of workouts (both positioning and overall length. Both the Live Tile (standard and double wide) and lockscreen integration of the Sports Tracker app will now show workout information (including live updates), giving better glance-able information access.
Other updates of note include a variety of fixes and update to the apps' user interface, including change to the appearance of buttons, the addition of icons to workout selection types, improvements in synchronisation bar UI implementation, and fixes for the display of collected data in several different views.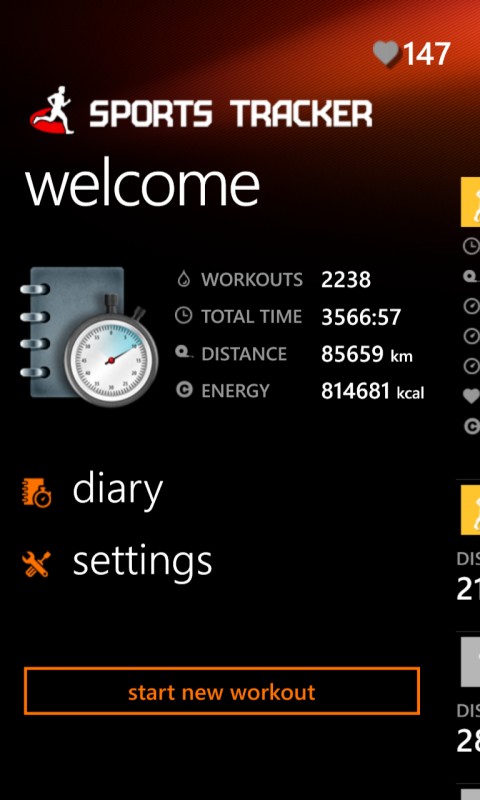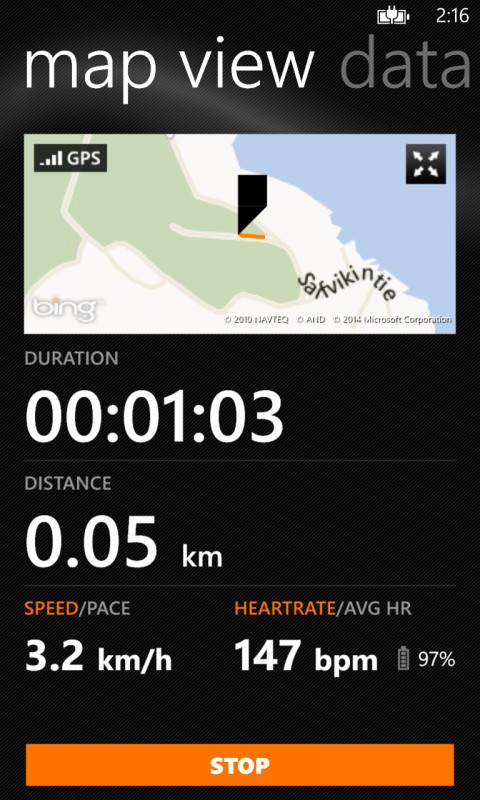 The latest update follows an update from earlier this year that added both improved background tracking and support for certain Bluetooth heart rate monitor accessories, as we described in an earlier flow post:
Sports Tracker currently supports heart rate monitoring via the Sports Tracker hrm1 and Sports Tracker hrm2 accessories. These accessories uses a Bluetooth connection to communicate with the phone and are attached via belt that straps around the chest. Sports Tracker is also planning to add support for other heart rate monitors (e.g. Polar Wearlink and Bluetooth LE based accessories) at a future date.

Heart rate monitoring is a useful addition as it provides additional information about the intensity of a workout, which can be useful when setting up a training program (and knowing your limits). A future version of Sports Tracker will add support for hear rate alarms (upper and lower limits), potentially allowing you easily self-regulate your level of exercise.
The latest update is more modest by comparison, but the bug fixes and tweaks to the user interface give the app a more polished feel, making it a real contender in the crowded sports / activity tracking app space on Windows Phone.
Windows Phone Store description:
Turn your mobile into a social sports computer with Sports Tracker - Now with heart rate functions! Track and analyze your performance, share workout data with your friends, and most of all – get fit and stay healthier.

Sports Tracker is a free download from the Windows Phone Store.
More information is available on the Sports Tracker blog.