We only covered 2flicka recently, for v1.6.1 here. The changes for v1.90 are:
Name change from 2Flicka to Flickr Booth
Redesigned app layout to be more in line with WP guidelines
Added Microsoft account integration (save photos to OneDrive and save as notes to OneNote)
Added private favorites stored on your OneDrive account
Added two new layouts for photo stream, list and 4 columns grid
Added auto color theme which inherits from the OS theme
The most obvious change, other than the new name (I'm guessing that the developers wanted people to find it under 'f' for Flickr in the app menu, but it was handy to find it listed first under numbers, so swings and roundabouts!!), is the ability to switch between three alternative layouts for all photo streams: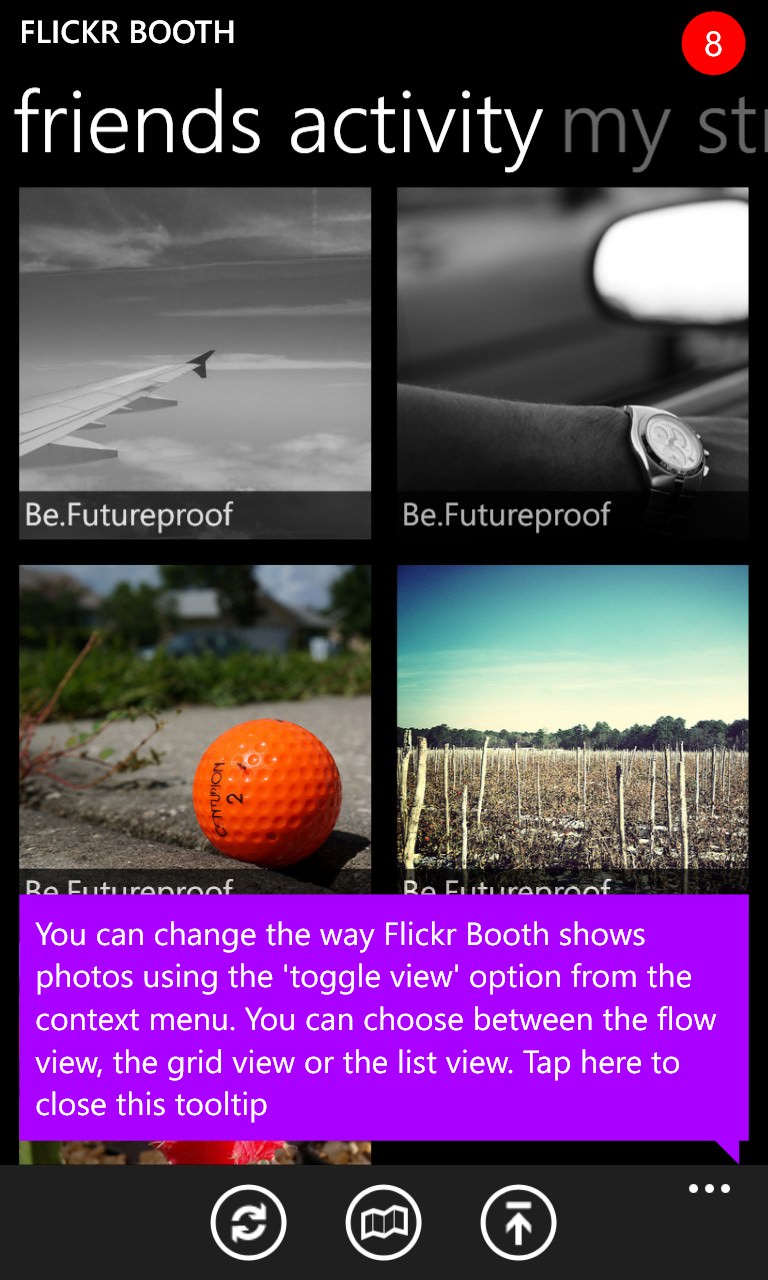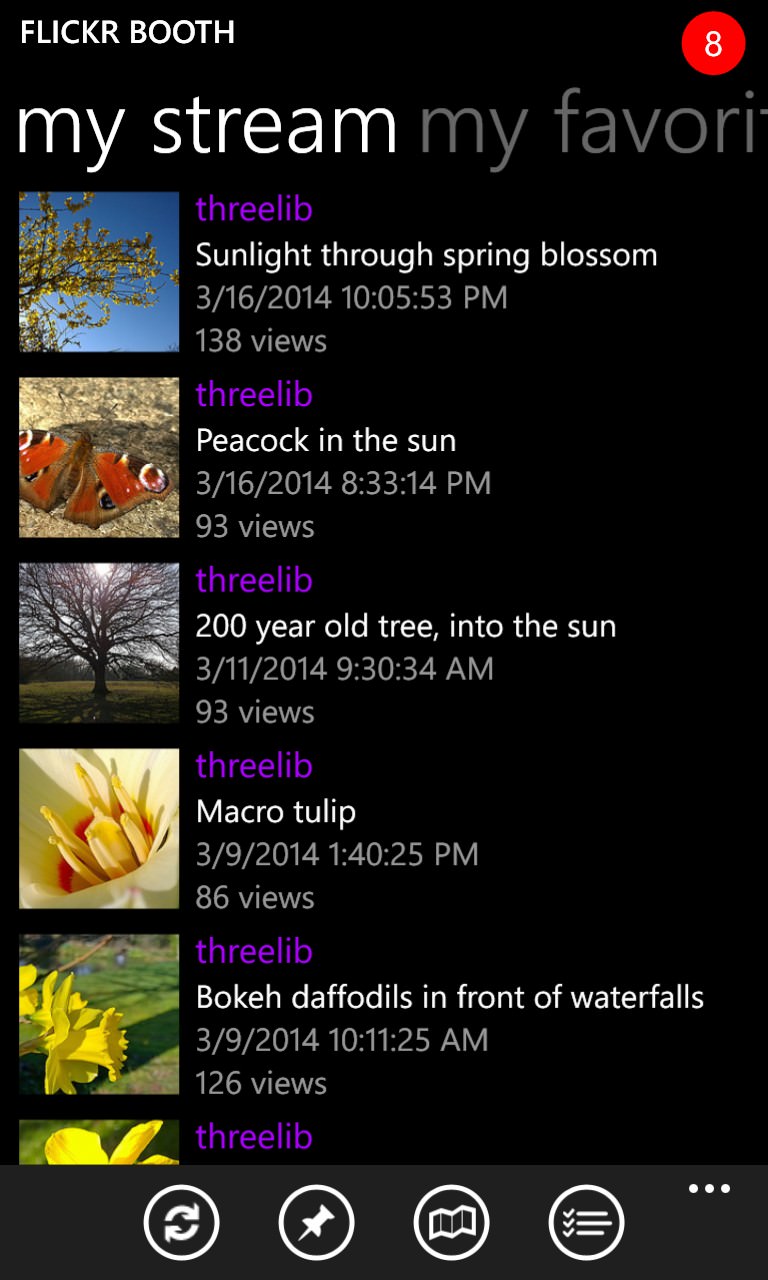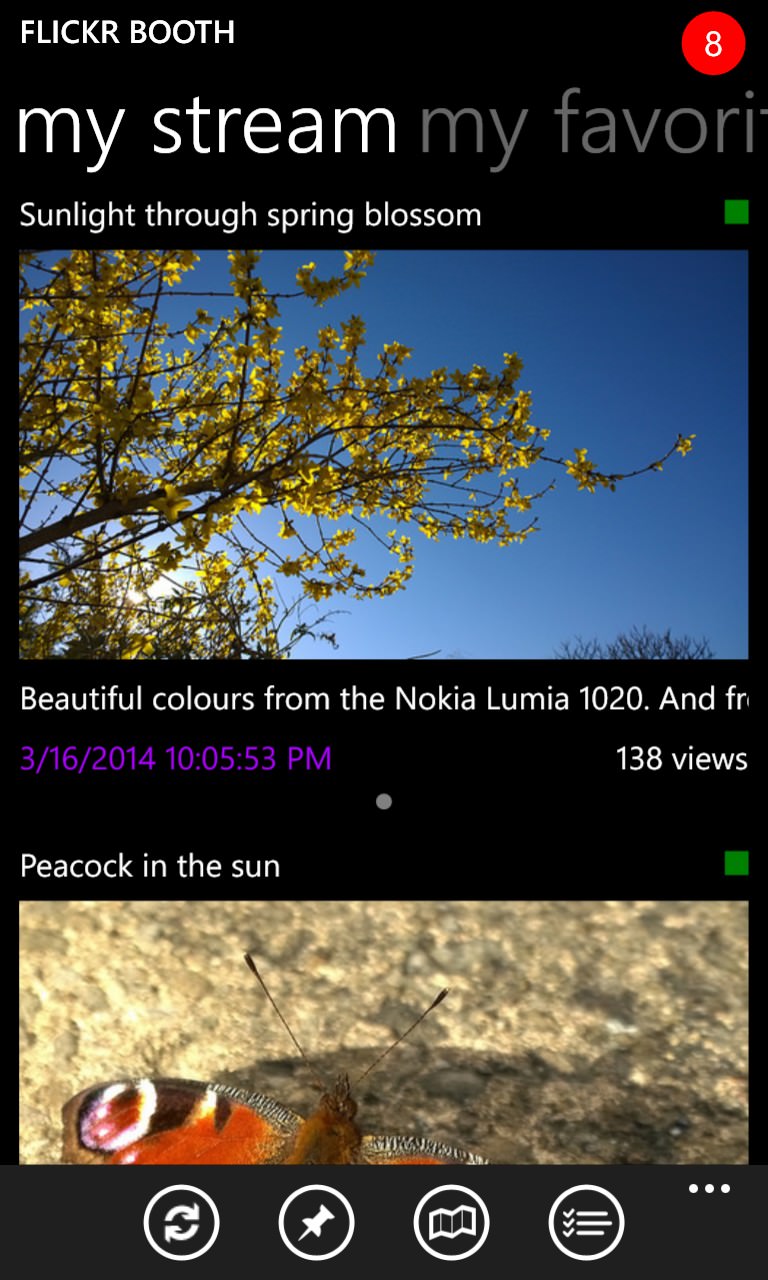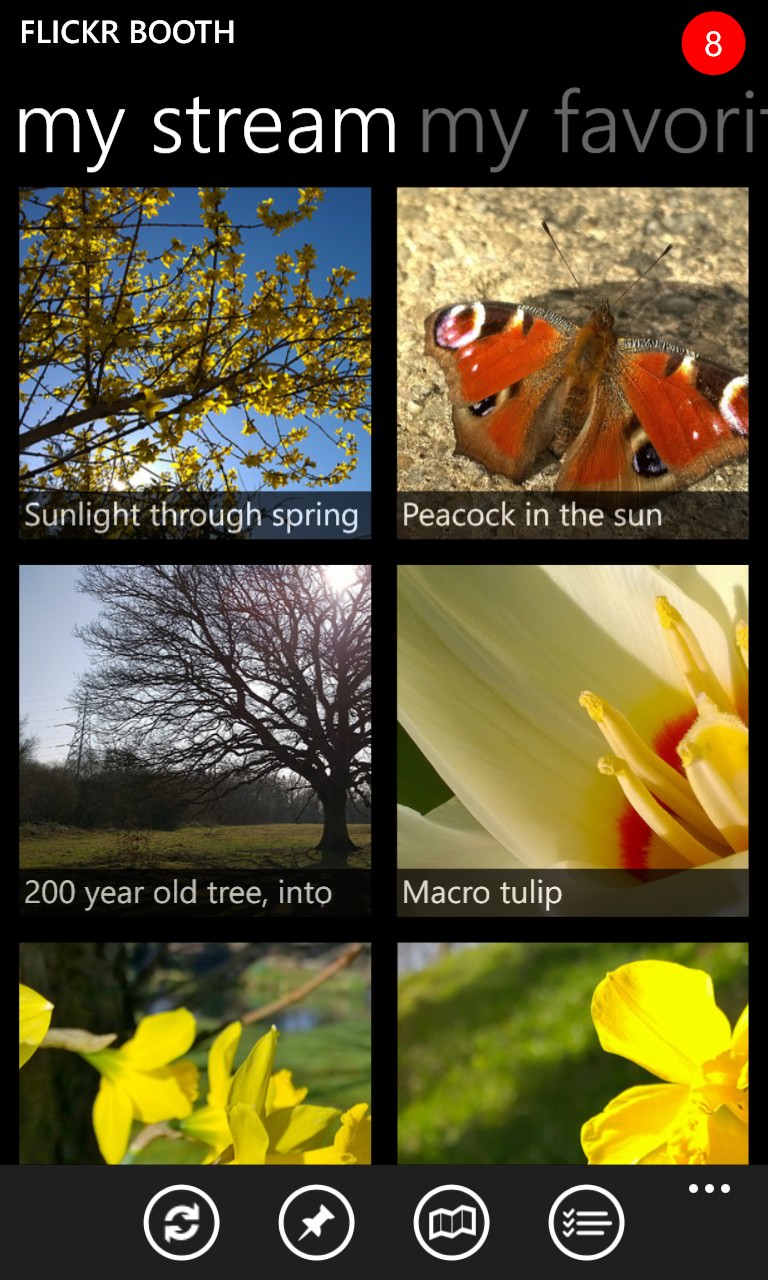 Then there's the new OneDrive integration. By definition, this isn't really core to a Flickr client, but in the Windows Phone world it's a nice extra and a useful way of spanning the services: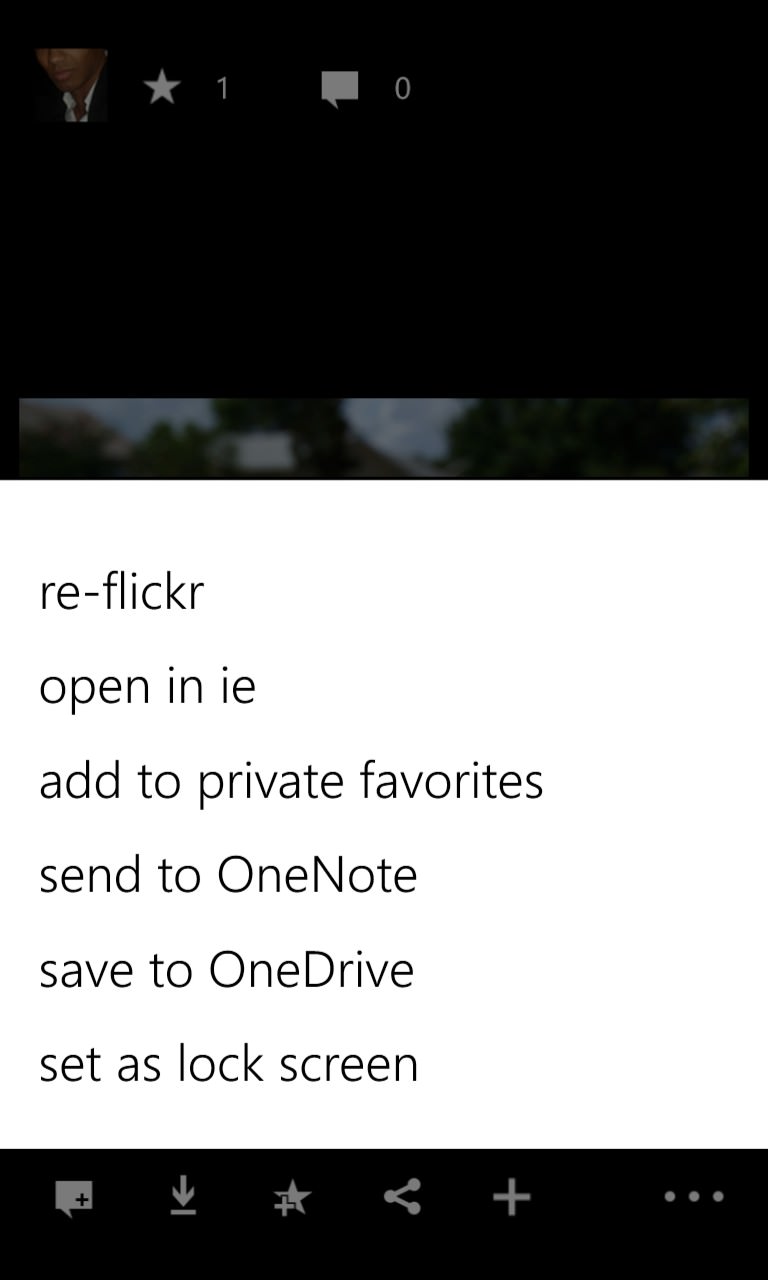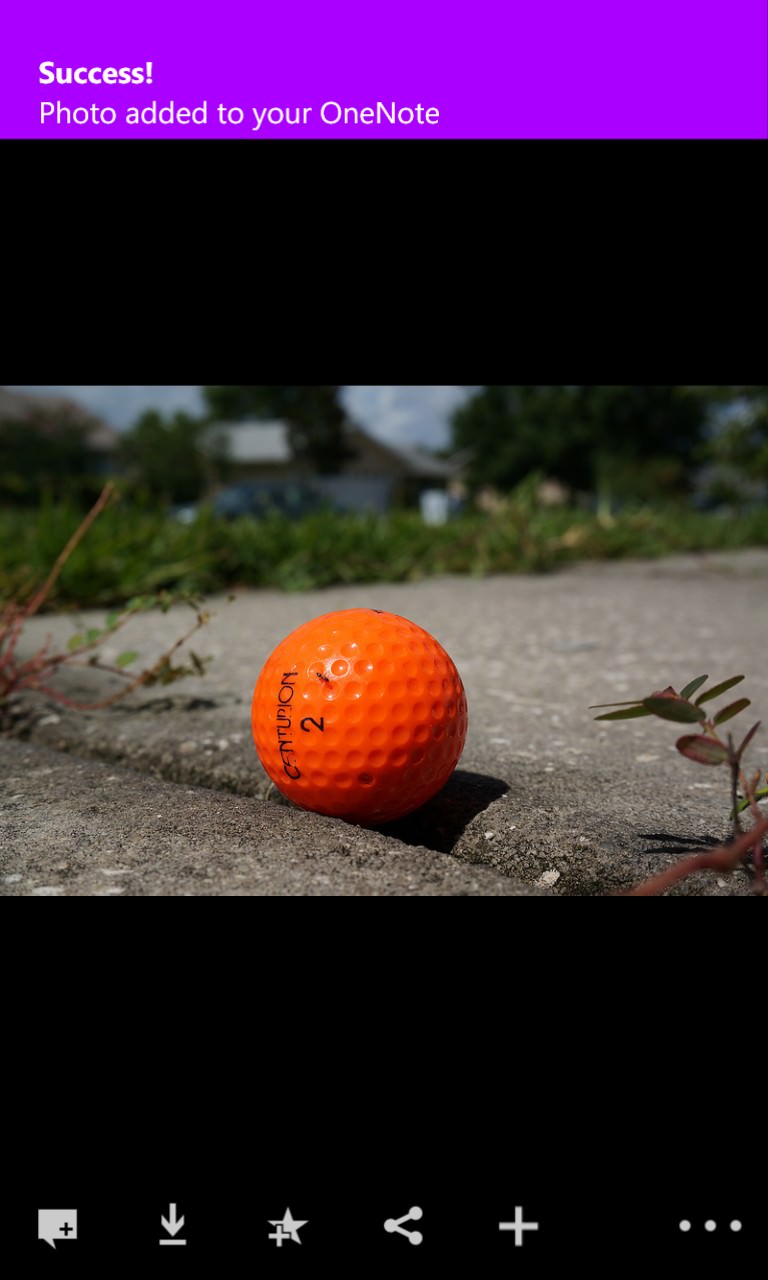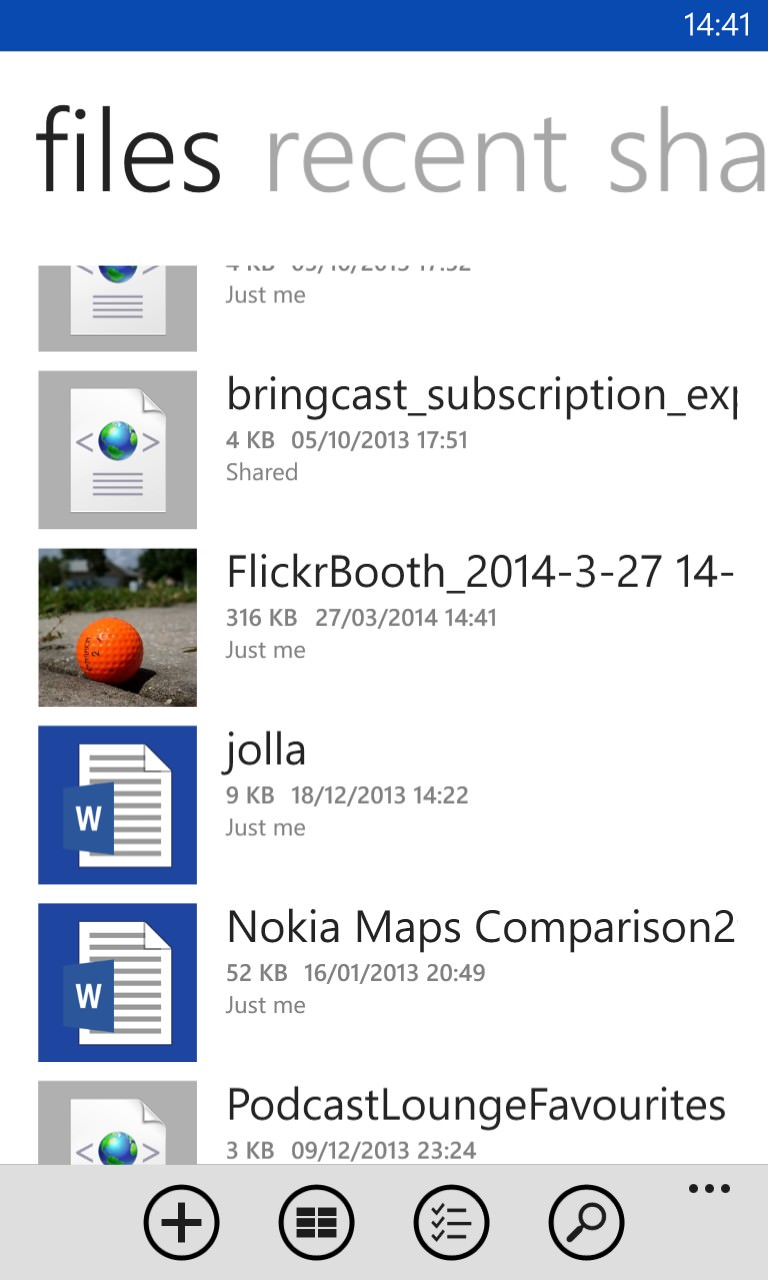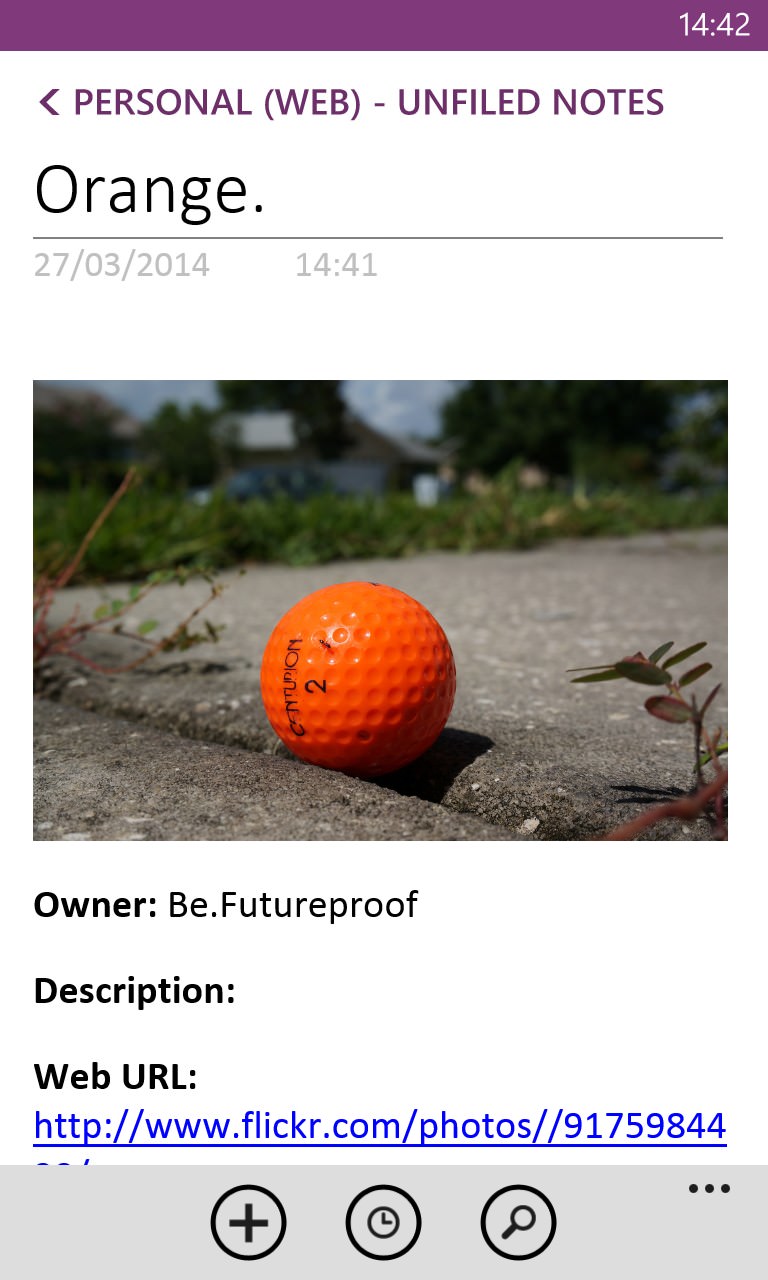 You can download Flickr Booth, now free for the immediate future, here in the Store. (Ignore any mention of '2flicka' while the name change propagates through the Store instances!)
A nice update - now, comments on the name change?