The Windows Phone app for Windows 8 app, which is used to copy content to and from a Windows Phone 8 devices, is best suited to those with a laptop or tablet running Windows RT, but can also be used by those Windows 8 users who want a Modern app style Windows Phone companion app. Other Windows 8 users mat prefer to opt for the desktop app, or a third party alternative.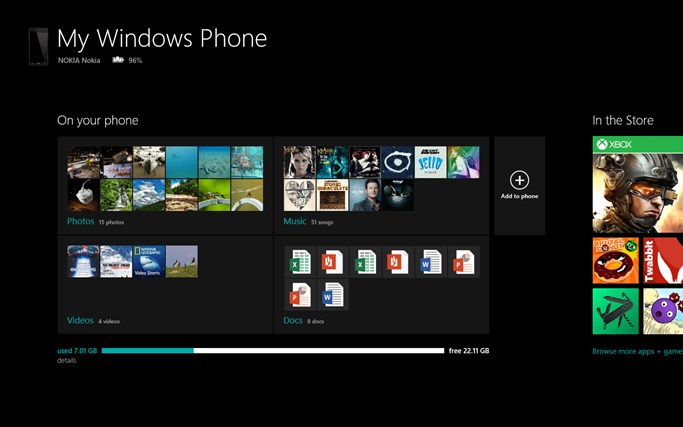 Windows Store release notes:
Windows Phone app now supports the latest version of Windows Phone.
The updated app can be downloaded from the Windows Store and is available for Windows 8 and Windows RT. It is one of three desktop companion apps that Microsoft provides for Windows Phone 8. The others are the Windows Phone app for Desktop (available for Windows 7 and Windows 8), and the Windows Phone app for Mac that works with Mac computers and integrates with iTunes.