Viber Out essentially allows users to call "everyone at local rates", potentially offering substantial savings over standard operator charges for voice calls. For example, calling Singapore from the UK is charged at £0.01 per minute for a landline or mobile, when using Viber Out, a saving of up to 90% over standard UK operator charges.
Given that many smartphone users are on contracts, with an allocation of inclusive minutes for local / national calls, Viber Out is going to be most useful when looking to save money when making international calls, or when roaming in another country (if using a WiFi connection).
Like most "calling out" systems Viber Out works on prepaid system (i.e. similar to PAYG), with the ability to buy credits from within the app, or via the Viber website. Credit can be bought via Visa, MasterCard, American Express, or PayPal. Each time you make a call the appropriate amount of credit is removed from your balance.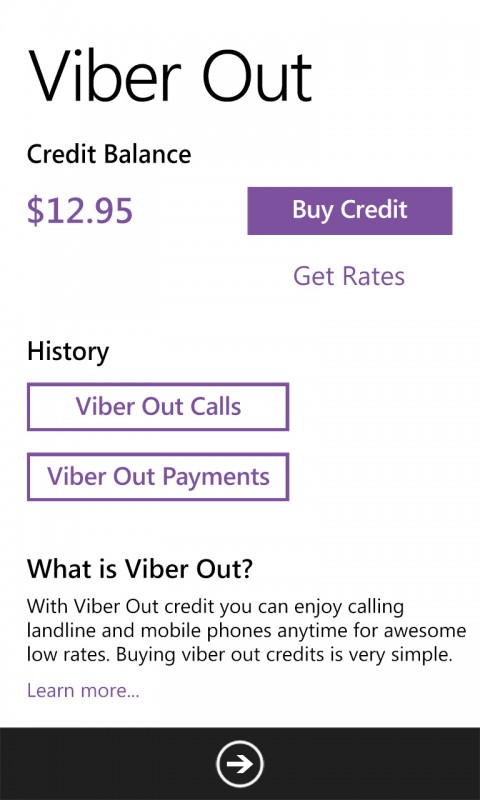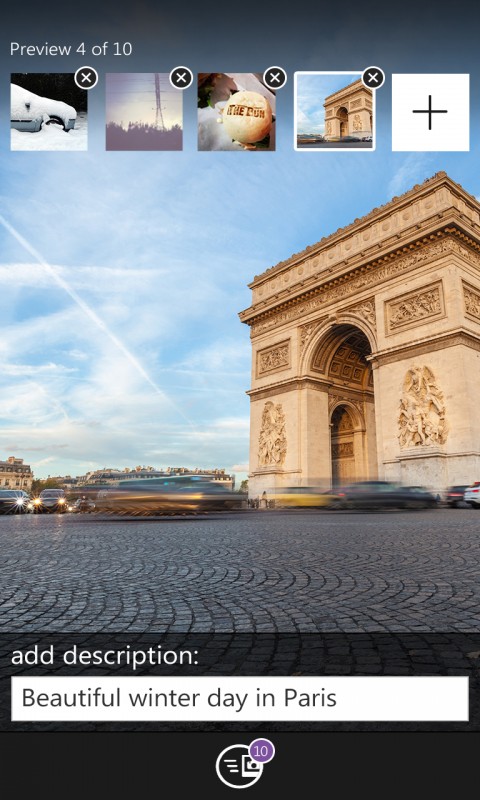 The lastest release of Viber also sees improvements in Viber's core messaging experience. It's now possible to send a video messages to contact and send multiple photos at one time when chatting to a contact. In an improvement to the calling experience, Viber has now made it possible for calls to be transferred to a Bluetooth headset, something that's useful if you're making a longer call in a noisy environment.
This latest update continues Viber's policy of regular updates for its Windows Phone app, which has made Viber one of the best VoIP and messaging based apps available for Microsoft's mobile platform. Along with Skype and Nimbuzz, it is one of only a handful of VoIP apps for Windows Phone that support calling numbers outside the the service's own boundaries (i.e. calling out).
Windows Phone Store description:
With Viber, everyone in the world can connect. Freely. More than 300 million Viber users text, call, and send photo messages worldwide over Wifi or 3G - for free. Viber is available for many mobile and desktop platforms.

On Viber, your phone number is your ID. The app syncs with your mobile contact list, automatically detecting which of your contacts have Viber.


What's new in version 4.1:



Viber Out: call non-Viber mobile and landline numbers at low rates
Send video messages
Send multiple photos at the same time
Hands-free Bluetooth support: seamlessly transfer calls to Bluetooth
Viber can be downloaded from the Windows Phone Store for free.