The idea this time is to take any existing captured video clip (or capture one live!) and apply a simple four step wizard, the aim being to create a one minute maximum annotated and musically scored video clip that's both slick enough and small enough (typically less than 10MB) to be shared online through traditional email means. In other words, there's no fiddling around with multiple elements, no attempt tt saving projects - you make a few quick decisions about what you want to do to the video clip and then bang, you're done.
In addition to sharing Movie Moments videos directly from the app, they're also saved to your local 'Saved pictures' folder in Photos, so you can re-share them or upload them elsewhere, as needed.
From the description in the Windows Phone Store:
Turn any video into a memorable moment that you'll love to share. With this app, you can trim your video down to your favourite parts, highlight key moments with captions and effects and set the mood with music.

• Choose your favourite 60 seconds. You can trim from the beginning, middle or end.

• Highlight your favourite moments with fun, colourful captions in a range of styles.

• Add music that suits the moment. We've included a few songs for different moods, or you can use songs from your collection.

• When your film is exactly how you want it, share it with family and friends directly from the app.

The application was launched today by the official Windows Phone blog:
Many of us shoot videos with our smartphones. I have friends and family that take a ton of videos of their kids doing various activities – from taking their first steps to playing baseball. I'm constantly taking videos of my puppy Kilo doing funny things like snoring really loudly. We all want an easy way to share these videos. With Windows 8.1, we introduced an app called Movie Moments that lets you take videos you've taken and edit them down into a shareable 60-second clip that captures a memorable moment with captions and music. Today, we're bringing Movie Moments to Windows Phone 8.1! If you are trying out Windows Phone 8.1 as part of the Windows Phone Preview for Developers, download Movie Moments from the Windows Phone Store and give it a try.

I took Movie Moments for a spin on the Lumia 1020, running Windows Phone 8.1: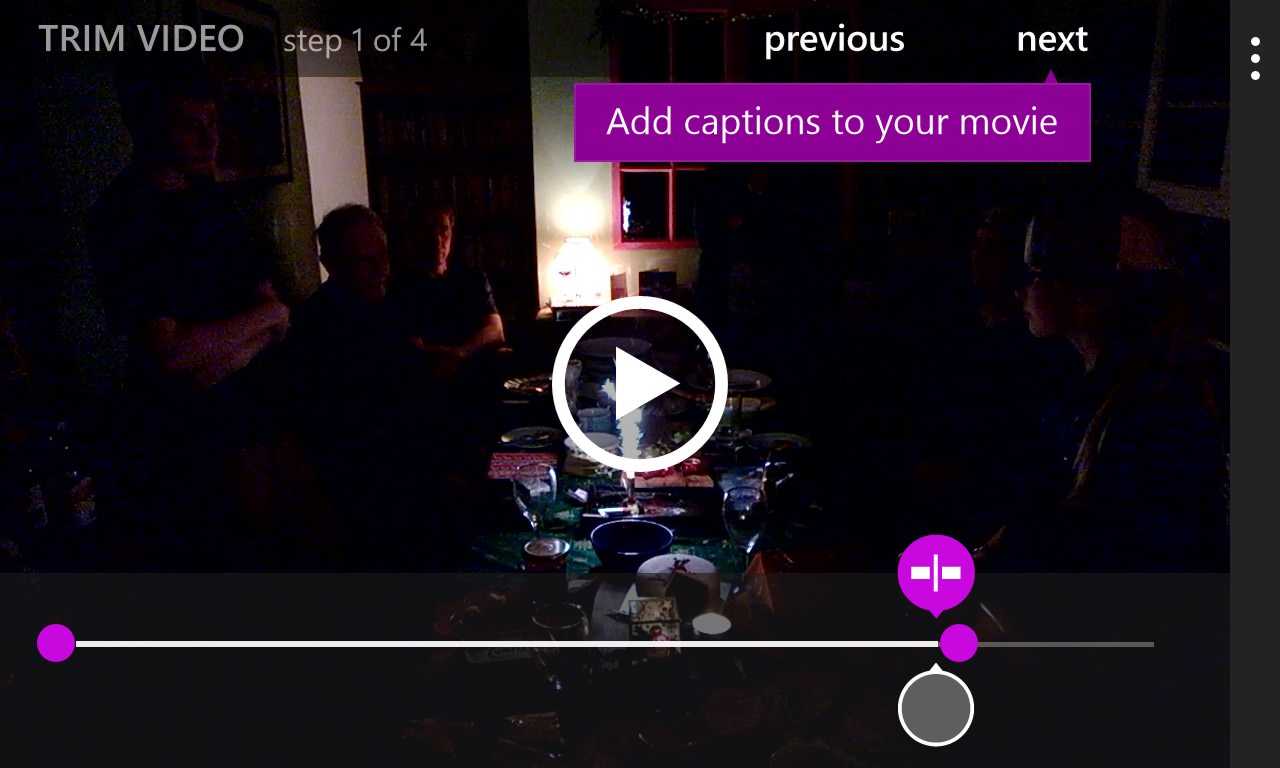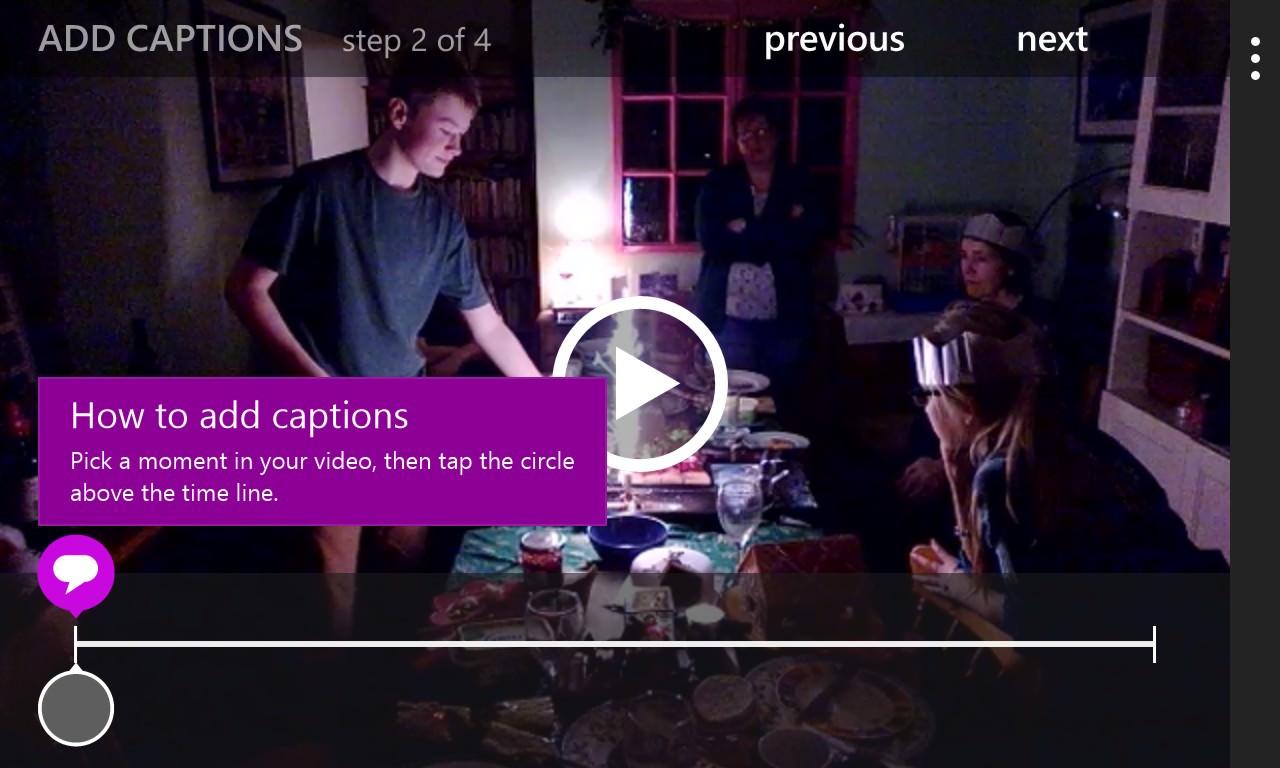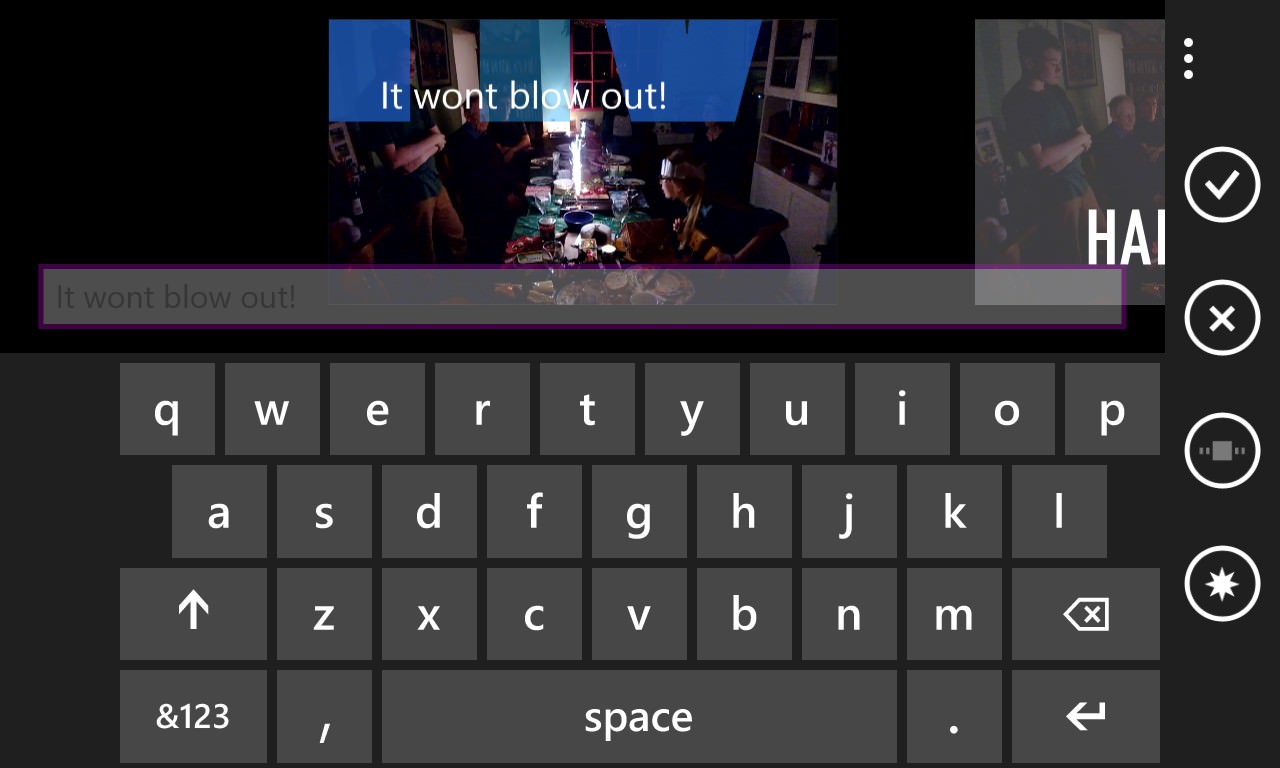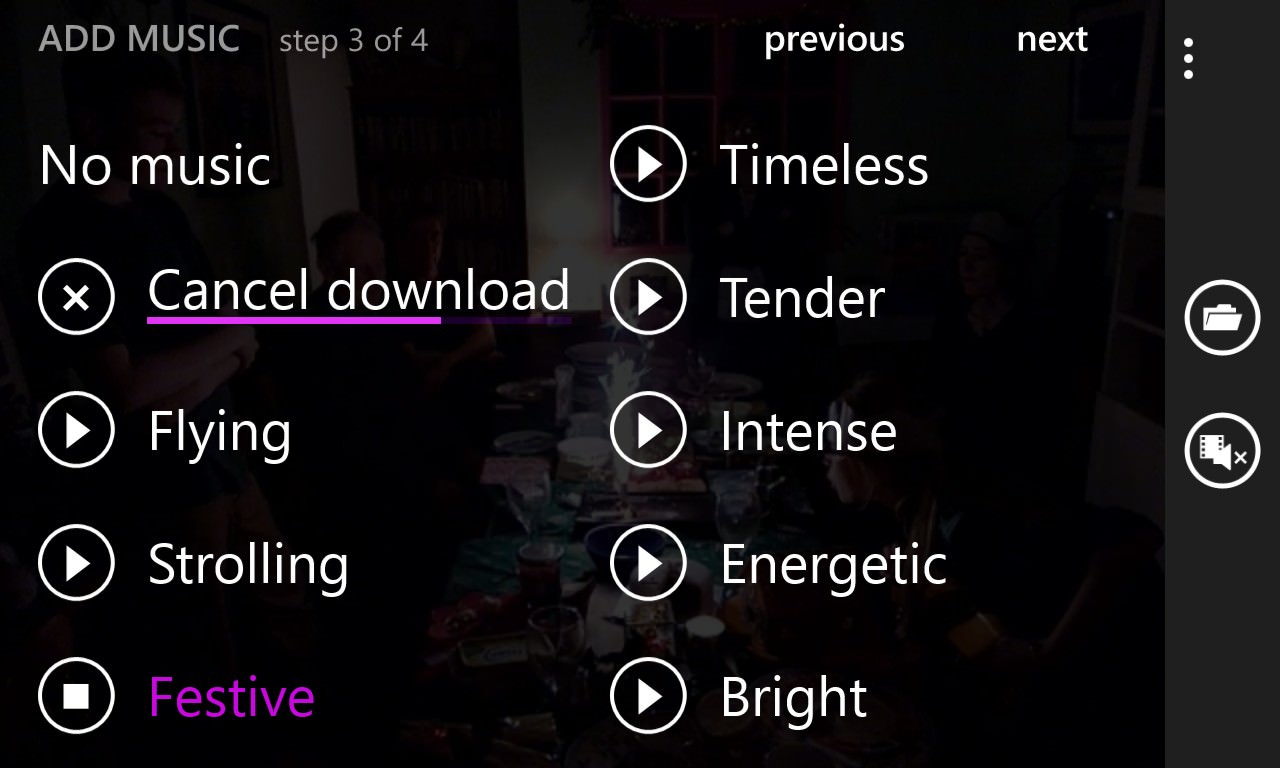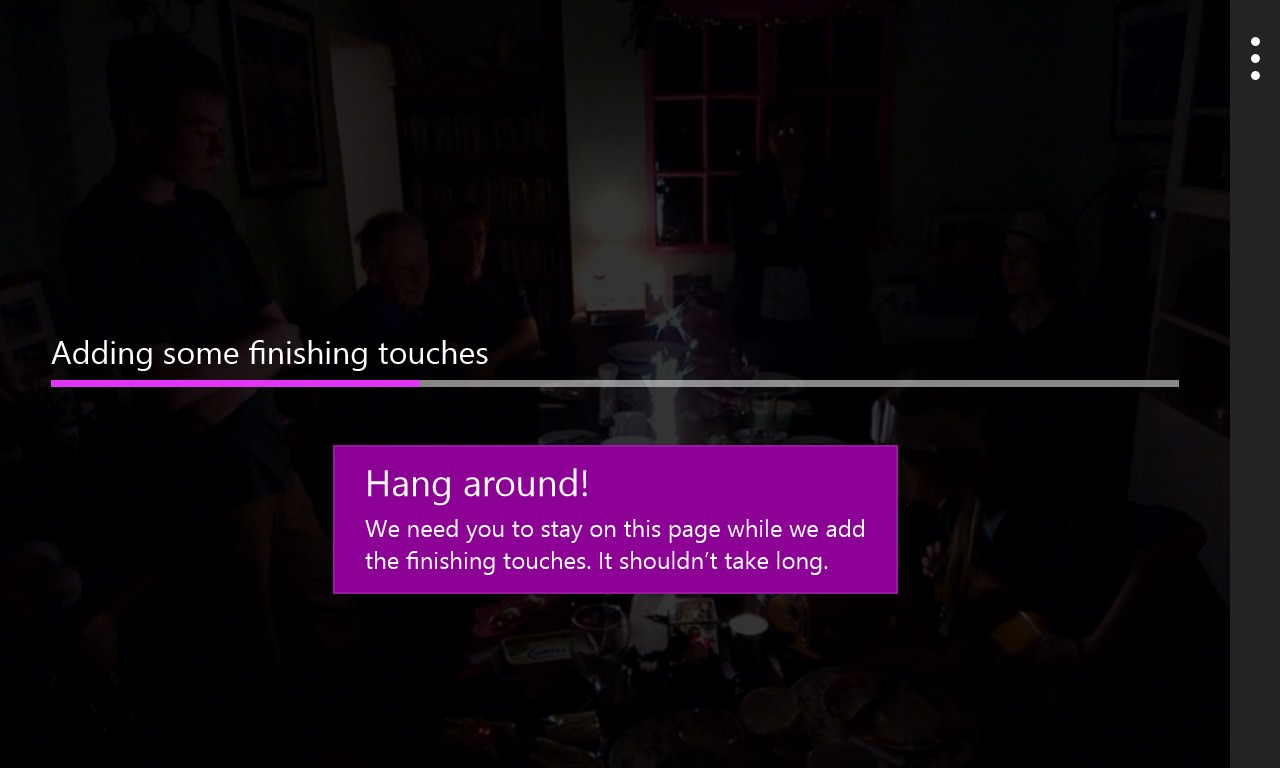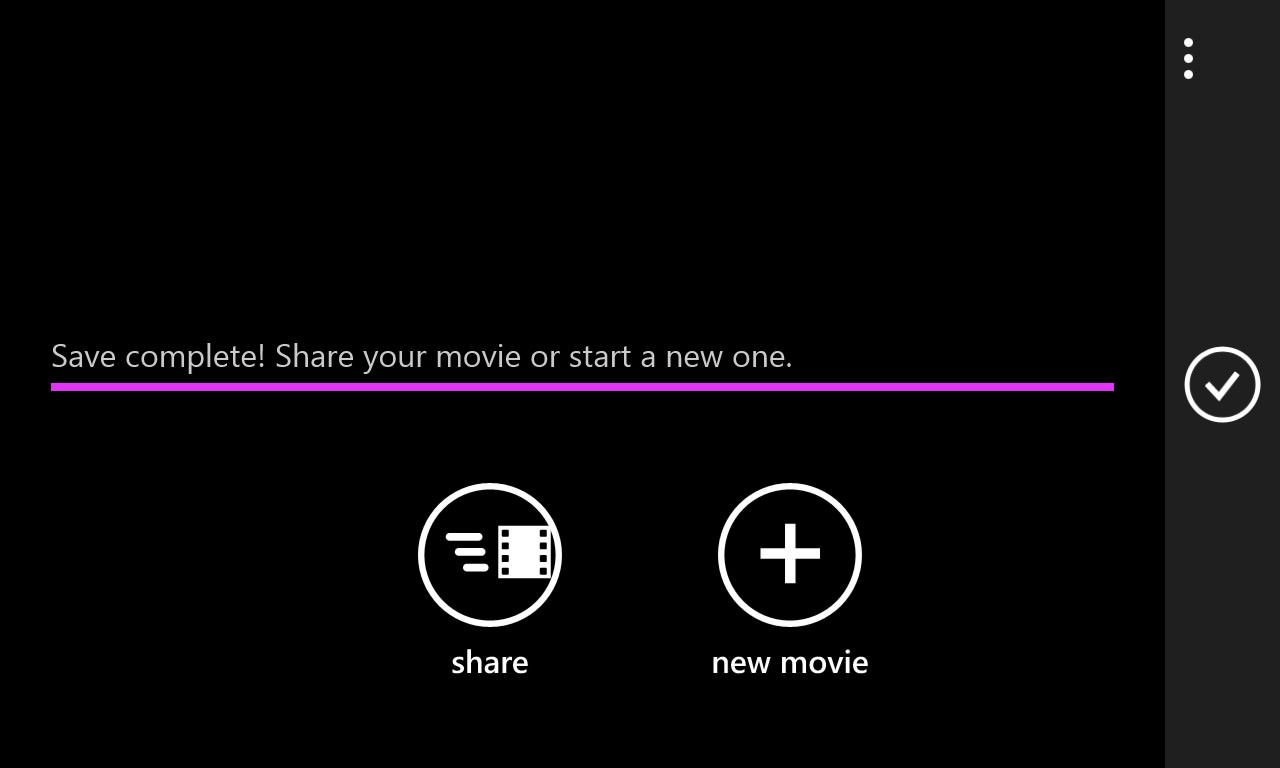 Nicely done overall. You can download Movie Moments here in the Store.