You can download it via the AAWP App Directory, and as you would expect, the app allows you to listen to BBC Radio programming either live, or on demand through the BBC's 'Listen Again' service, which will generally allow you to scroll back through a week of programming - but do note that not all radio programming will be available on demand.
I have to say that I am disappointed in the experience. This does not feel like an optimised listening experience. The flow of user interactions through the app is clumsy at best, the information presented does not make best use of the Windows Phone environment, and a number of basic errors mean that in some scenarios you will not be able to play radio programming on your smartphone.
Given the polish and high presentation values of the BBC iPlayer Radio app on iOS and Android, I know the BBC has quality developers... it just feels like the BBC has taken the lazy route for the Windows Phone version.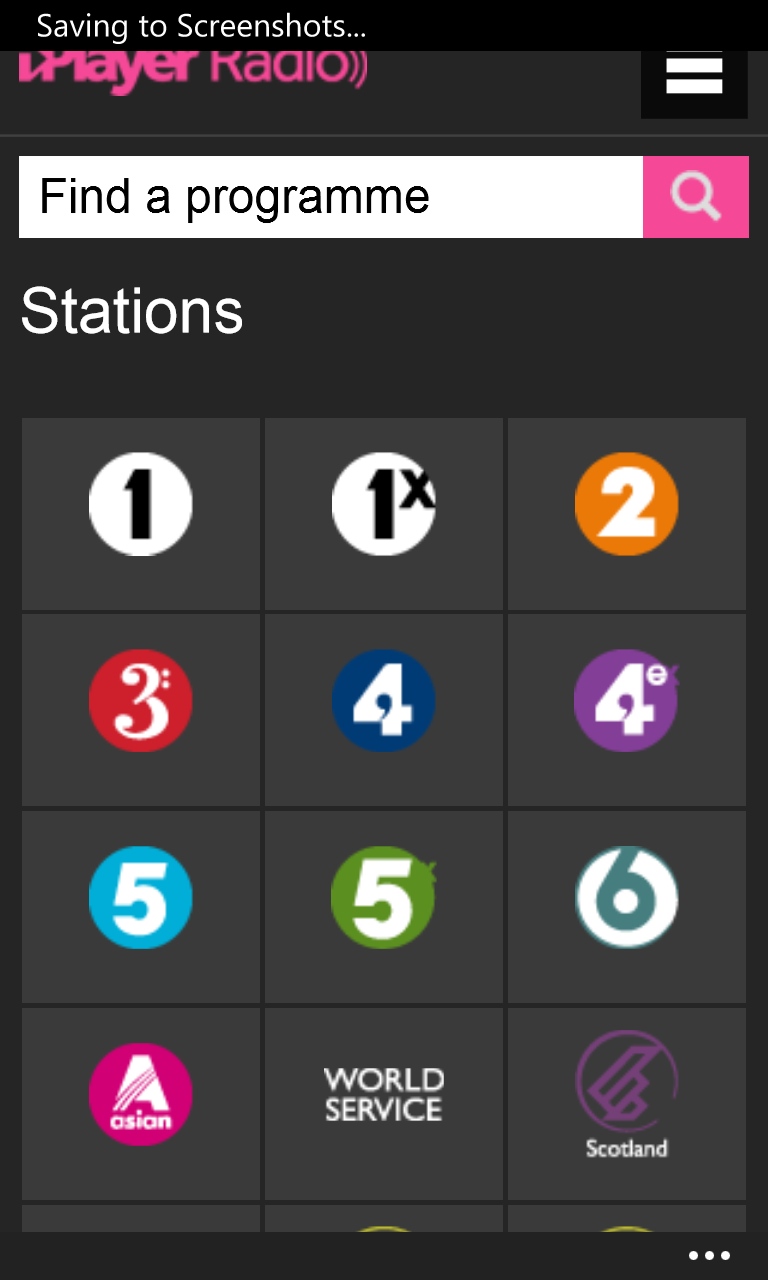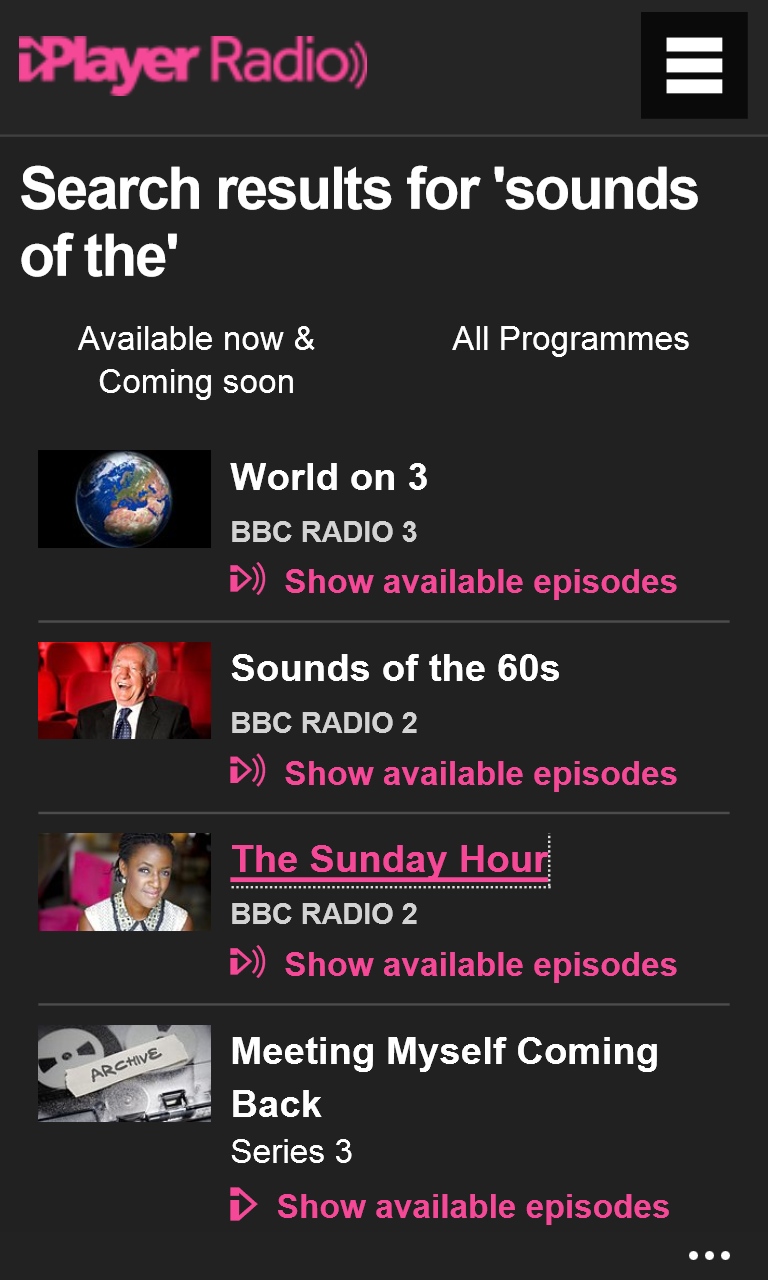 Rather than build a custom interface using the program and scheduling data available, the application will pass you over to the mobile web pages generated by the BBC website. This is a browser instance inside the BBC iPlayer Radio application, so it doesn't show up in your browser, just in the BBC's app. It's a bit of a cheap way of getting the content into the app, and with the best will in the world, there are far too many steps to get to a specific show when you are searching. Compared to the slick timetable and schedules that other mobile apps have, this is disappointing.
When you have the ability to work with the Windows Phone Design Language, to provide smooth transitions, lists, animations as needed, and a UI that the user will feel comfortable with, going back to a slow loading web page... nope, not for me.
When you find the show you want to listen to, you'll click on the show to be taken to a landing page for that episode... click on it to be taken to the iPlayer player... and then click once more to start the file playing. That process needs to be rationalised.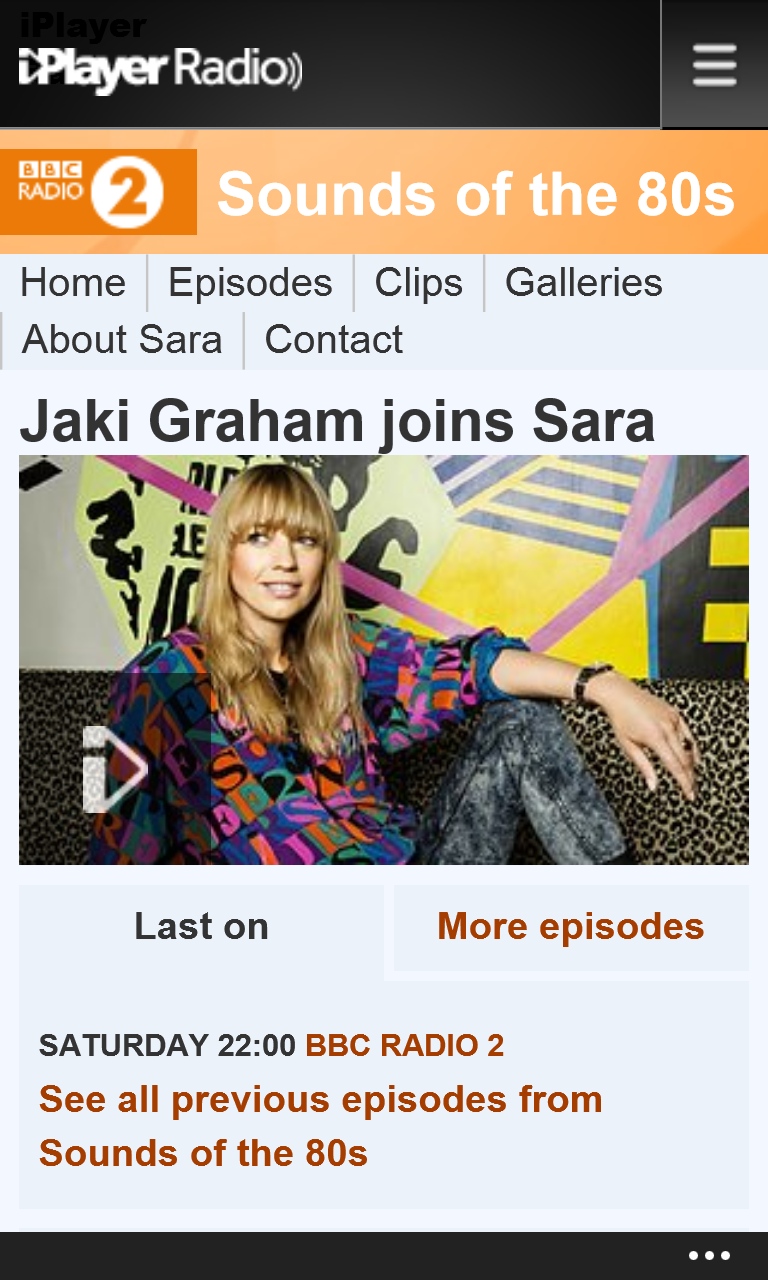 And if you navigate to this page in the normal web browser? "Your device isn't supported". Well developed, BBC, well developed. This is an optimised listening experience?
At least we have an official way to listen to the BBC Radio output on our Windows Phone handsets again. Which is something. It's just a pity it feels like charity.